Last year's Art Basel group exhibition entitled Friends and Family featuring street artists Axel Void, 2ALAS, Jufe, Pastel, Jaz, 2501 and Alexis Diaz brought a lot of attention and the participating artists proved to be the right choice. This year, thanks to the big success of the exhibition, the Fordistas program, a platform for emerging arts powered by South Florida Ford, decided to provide a year-long residency for the artists throughout which they will be given living quarters, materials, the opportunity to feature their work in solo Art Walk exhibitions, as well as to develop their work within a talent space where the local meets the global in order to demonstrate South Florida's influence upon their work and vice versa. The Residency Program will officially be finished during Art Basel Miami, with a closing exhibition that will document the process of these artists brought together by the collective in order to showcase not only how their work is affected by the city and, in turn, how the city affects their creative expression, but also how relationships inform and transform artistic production.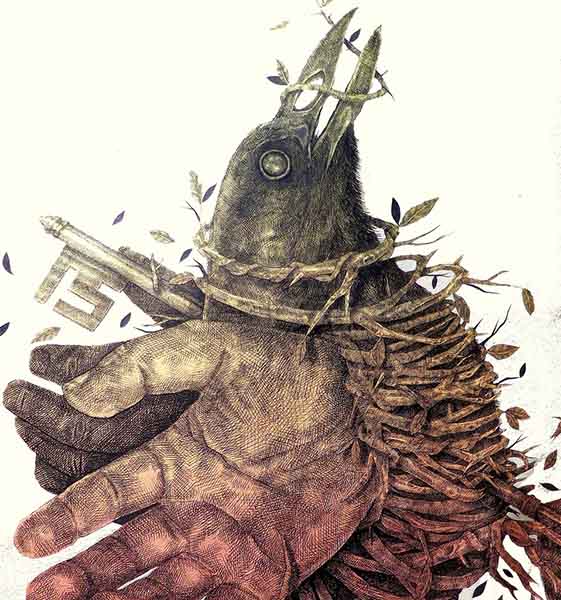 Solo Show During Art Basel
In the art world, December is that time of the year when some of the biggest art events happen. For a week, Miami becomes center of focus for every art enthusiast and for every artist, it is a fantastic opportunity to promote their work. For the Puerto Rican street artist Alexis Diaz, famous for his meticulous murals depicting dreamlike animal figures in various states of metamorphosis, this current exhibition at the Wynwood's Product/81 Gallery is the result of months of dedication and hard work. His detailed line work and signature precision is something that the artist first became noticed for and his unique play with the notions of transformation easily makes the viewer a part of the process. By exploring the encounter between elements of nature and his own life experiences, Diaz creates this characteristic connection with the audience, which is something not many artists manage to accomplish.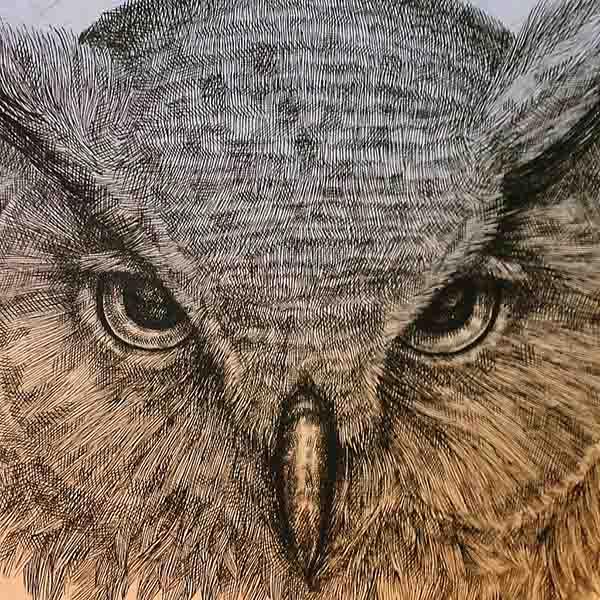 Superficie on View at Product/81
The solo show entitled Superficie ("Surface"), on view at Product/81 gallery from November 22nd, showcases a series of new paintings that mirror this dreamlike, or perhaps nightmarish, subject matter. In the beginning, the street artist who recently started exhibiting in galleries, used raven heads with human elements such as hands or skulls as his signature motif. In the last couple of months, these elements became especially common. Both earthly creatures and the imaginary are shown in various stages of transformation, enhanced by detailed black lines and pops of color. Diaz's approach towards working has changed thanks to his travels over the past year, which resulted in slightly different works and creative ideas, just like the species he depicts.
The exhibition entitled Superficie opened November 22nd at Product/81 gallery in Wynwood and will be on view until the end of Art Basel Miami.
If you like the work of Alexis Diaz and would like to be the first one to know all about the artist's upcoming projects, sign up for My Widewalls today!