As a result of a collaboration between Pratt Institute and Stephen Romano Gallery, the Big Apple got a new solo exhibition of Alexis Palmer Karl to look forward to. A New York native herself, Alexis Palmer Karl made a selection of her works to be displayed in a show titled as The Ecstasy of Forbidden Daylight. Karl's art is focused on a reinterpretation of magical objects and the illustration of magic through the mediums of sculpture, film, gothic dark ambient music and large-scale paintings of witches. Daring to venture into and explore concepts linked to black magic and witchery, Alexis Palmer Karl challenges the viewer to embrace her reinvention of magical practices in order to cast new light onto what has traditionally been seen as dark.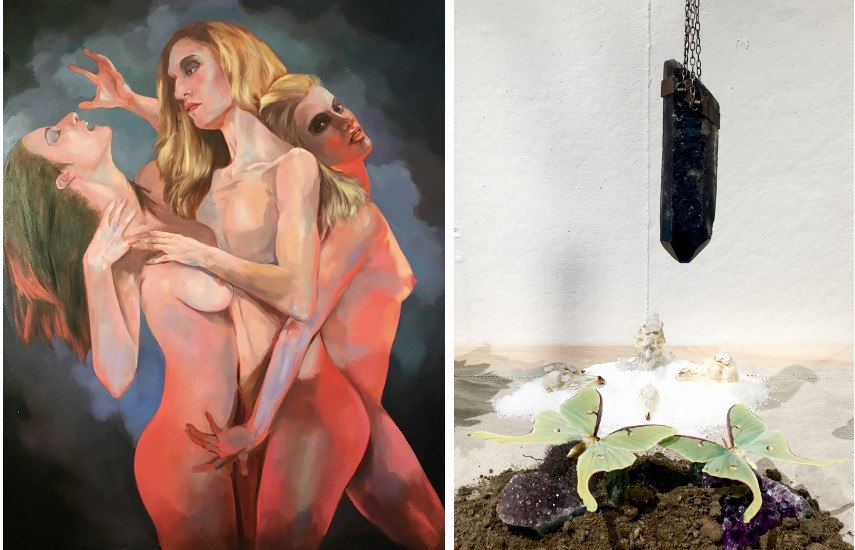 The Ecstasy of Forbidden Daylight
The Ecstasy of Forbidden Daylight is an immersive multimedia experience that traverses the mediums of sculpture, photography, painting, sound and film in order to lift the veil between our world and the spirit realm. The work carefully chosen for the show uses sacred ritualistic objects and heavily concentrates on Oracles, ancient female priestesses who usually dwelled in caves or other secluded locations away from urban areas where they would deliver prophecies in an ecstatic state. The Ecstasy of Forbidden Daylight is also influenced by the scholarly research of historical accounts on witchcraft and folkloric magic Alexis Palmer Karl studied extensively, all with a goal of finally shifting the powerful witch archetype. The exhibition features Animal Familiar ritual bowls, bowls that secure love spells and witch bottles to bind malevolent spirits.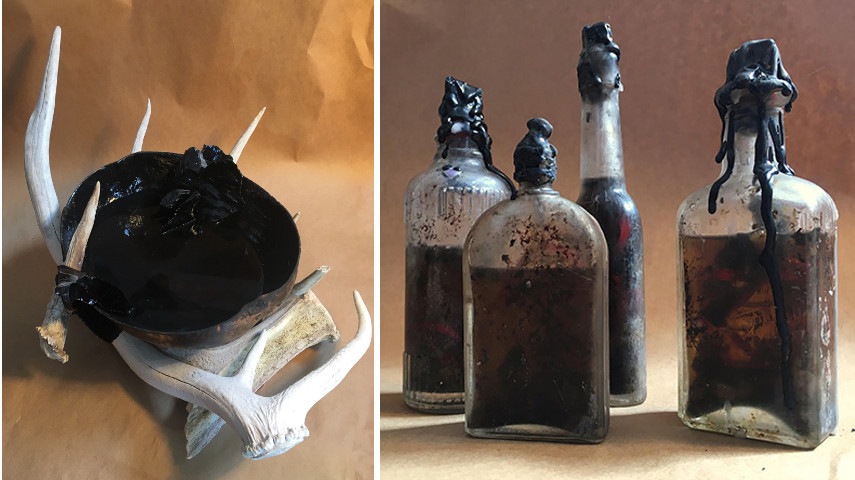 Witches, Spells, Otherworldy Spirits and Art
Alexis Palmer Karl is a multidisciplinary artist who also works as a professor at the Pratt Institute. This lecturer on magic and ritualism in art is recognized for her ability to work across a wide range of mediums and techniques. The fascination with witches eventually led her to create a unique body of work that tries to present the character of a witch, traditionally a dark antagonist, in a new light. Beside working on redefining the witch archetype, Alexis Palmer Karl also investigates the reinventing of oracular magic and ritualistic objects, two conceptual pillars of her art.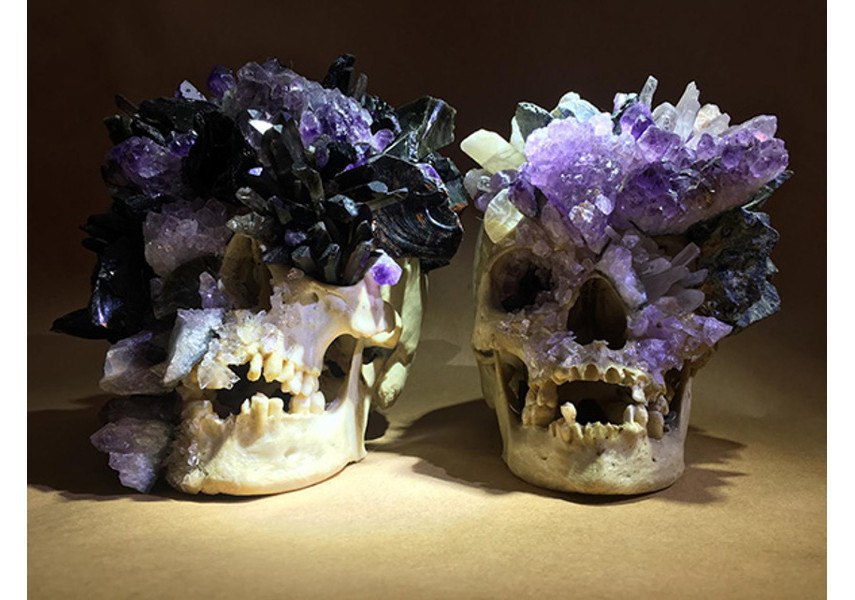 Alexis Palmer Karl Art Exhibition at Pratt Institute
The Ecstasy of Forbidden Daylight has dedicated a lot of effort to bring the adapted archetype of the witch into the modern era. Alexis Palmer Karl has spent countless hours studying the 18th-century accounts of witchcraft trials while combining them with a series of lectures at the famous Morbid Anatomy Museum, so this show is a definite must to anyone lucky enough to find themselves in New York at this time. The Ecstasy of Forbidden Daylight, a show co-sponsored by Stephen Romano Gallery, will take place between October 12th and November 12th, 2017, at the Pratt Institute in New York City.
Featured images: Alexis Palmer Karl - Ritual Skull Amsthyst on Ritual Table; Ritual Skull and Bottles. All images courtesy of Stephen Romano Gallery.