'People are always afraid of what they don't understand, but artists have to step into the void – the unknown. The unknown territory is where it's worth exploring', these are the words which Ali Banisadr uses when he talks about art and describes his works. His entrance into the void is magnificent. His works are giving us the whole new and complex perspective of the reality mixed with fantastic elements of the unreal.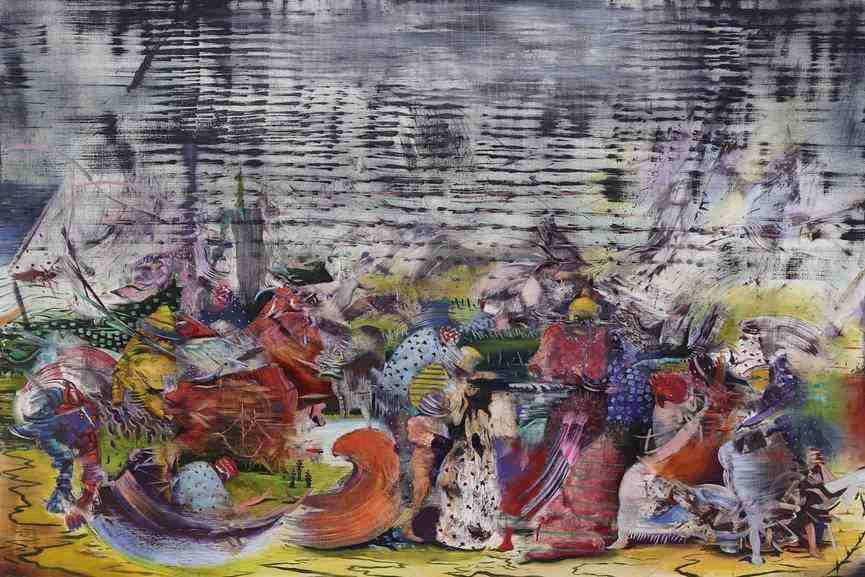 When the Sound Begins
Ali Banisadr is Iran born artist whose childhood was marked with the experiences of the Iran-Iraq War and Islamic revolution. One of his first paintings, in his own words, were illustrating the sounds of bombing and air-raids. "As soon as I apply the brush, the sound begins". His painting in oil that will be presented at the Blain|Southern Gallery during the At Once exhibition (including the 7-metre long triptych, his largest work to date) can easily be heard: the sounds of them are complex, there is no main sound which underlay during the entire melody (just like there is no protagonist in the image) but a lot of dub tunes permeated with tiny, light melodies. This synaesthetic element of his works is what makes them so exceptional and mosaic.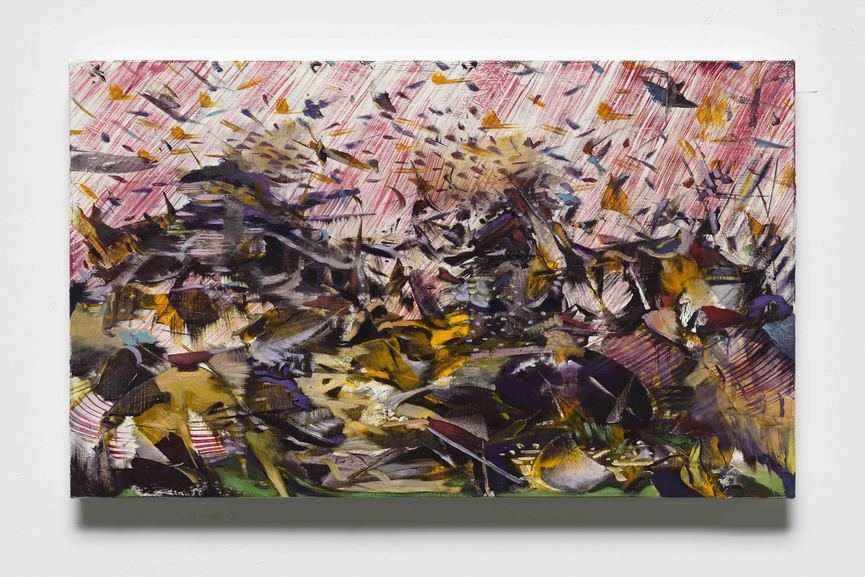 The Struggle for Humanity
The creatures presented in his paintings all seem engaged in the same chaotic community. They can be seen as representing the atmosphere of post-apocalyptic times. Looking at them, we are confronted with the movement itself. There is a lot of communication and interchanges both within and between them, and the result of this is the constant cacophony. The works could be seen both as an individual quest for the inner peace and as the struggle of the society as a whole to find the unity and best ways to sustainability. Subconsciously deeply impacted by the experiences of war, Banisadr behind all those painted battles is showing a strong will to fight for the humankind and the values of humanity.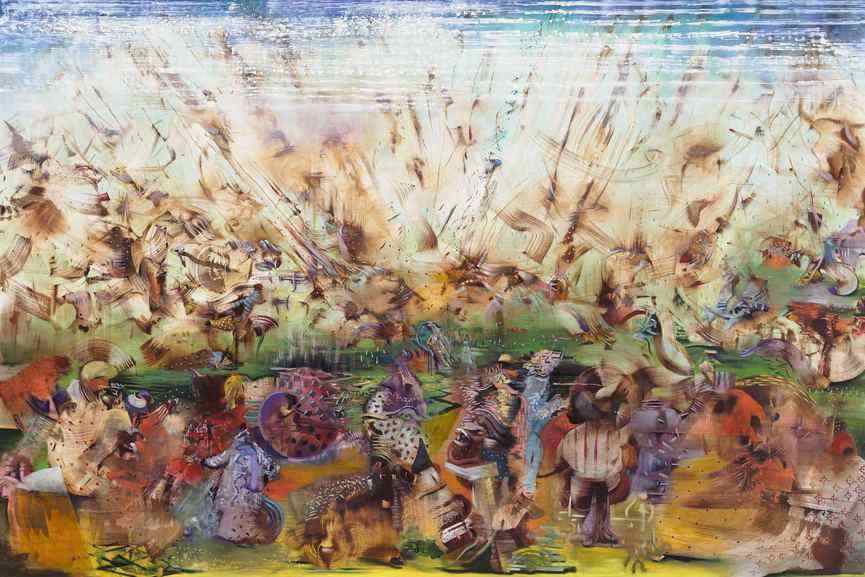 Ali Banisadr's First Solo Exhibition in the UK
After his solo exhibitions in Paris and New York, this will be the first solo show of Ali Banisadr in the United Kingdom. The exhibition will be accompanied by a fully-illustrated catalogue, including colour plates of more than one hundred Banisadr paintings, along with an essay by art historian and curator Dr Robert Hobbs and an interview between the artist and philosopher, critic and media theorist, Dr Boris Groys. You can visit the exhibition at the Blain|Southern Gallery from February 11 to March 21, 2015.
To be in touch with the world of art, sign up for My Widewalls today!