The curator of modern and contemporary art at the Museum of Fine Arts, Houston, Barry Walker, who organized a retrospective of the work of Alice Neel in 2010, the Painted Truths, called her "one of the greatest portrait artists of the 20th century". Ever after this event, the quotation was often used along with her name, so today this attributes are the common place when it comes to Alice Neel.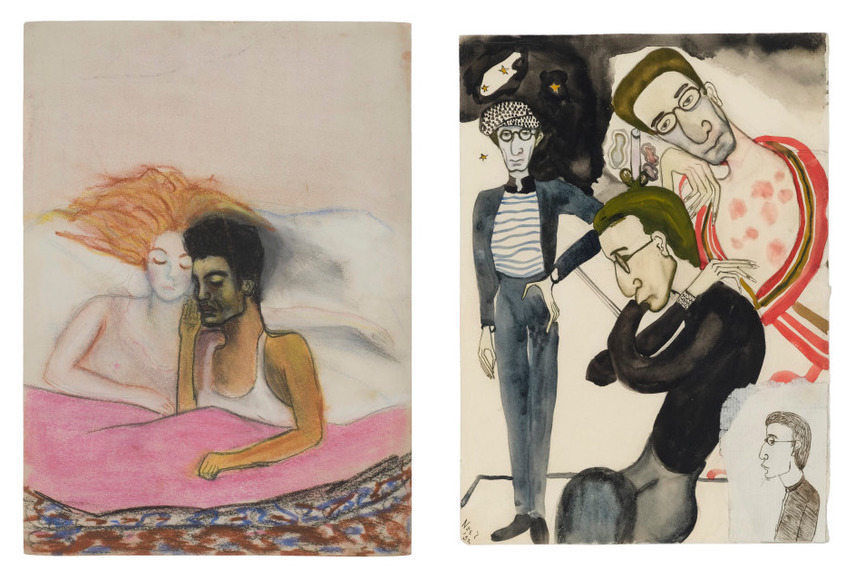 Art as a way of Living
Although she is widely known by her paintings, Neel often made drawings without the intention of publishing them, so they are usually reflecting her most deep hurts, desires and happiness, and are a fundamental part of her work. Alice Neel loved art, it was a part of her body and her way of living. Even when she lost a daughter from a disease, or while she was spending time in the insane asylum, she never stopped transforming all of her feelings, her loss and anxiety into splendid works of art.
Her world was built of artists, intellectuals, and political leaders of the Communist Party, all of whom, together with her family members and friends, became sitters for her paintings. As one of the pioneer women artists and with the sensitivity to the gender issues, she often practiced painting supporters of the women's movement, but also black liberation activists and other political personalities. Her works are representing her own sensibility on political and social issues like gender, racial inequality and labor struggles.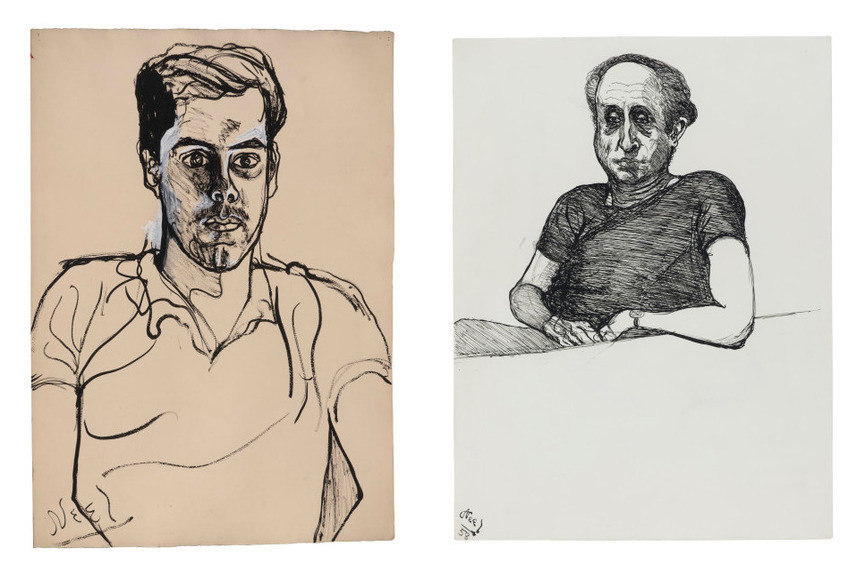 The Final Touch to Imperfection
Neel's works cannot easily be connected with some of the central currents of her time. The influences of the German artists, the darker arts of Spanish painting, and the expressionist spirit of northern Europe could be found, but still her approach must be described distinctively as her own. The lines of most of her drawings are not strict, she is not trying to perfectly present the reality. Her portraits are a bit cartoonish, they are informal and relaxed, which gives her works the notion of real, imperfect human life.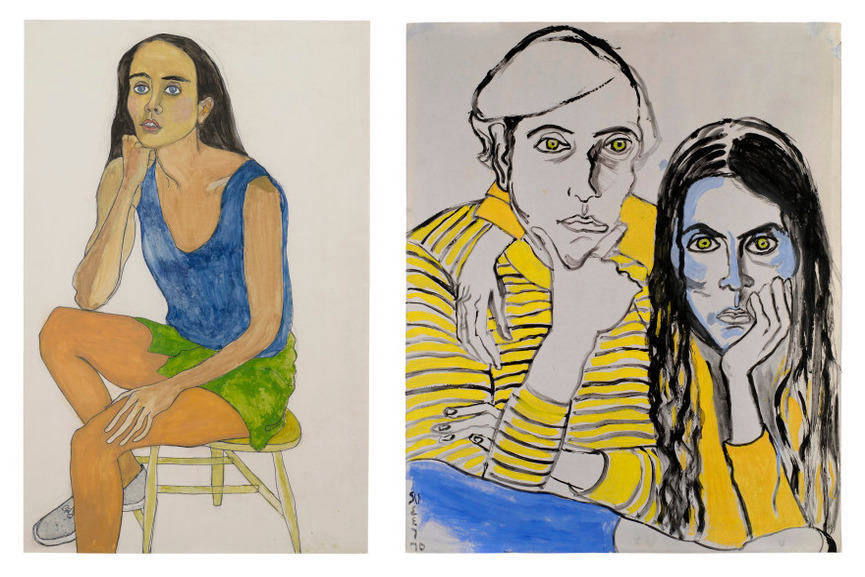 Drawings and Watercolors 1927-1978
The exhibition "Drawings and Watercolors 1927-1978" that will be held at the David Zwirner Gallery in New York , which will also provide the insight in the complexity of her works, the themes and styles she used to use. Just like her biography is fulfilled with a lot of turnovers, difficult times, social and political engagement and ideologies she believed in, the same values and the same turnovers could be seen throughout the vision of her works. The show will also be an opportunity to purchase a fully illustrated catalogue by David Zwirner Books featuring essays by the independent curator and writer Jeremy Lewison and the award-winning novelist Claire Messud. The opening reception will be held on February 19 (6 - 8pm) and the exhibition itself will last until April 18, 2015.
Sign up for My Widewalls and be informed about the latest art exhibitions!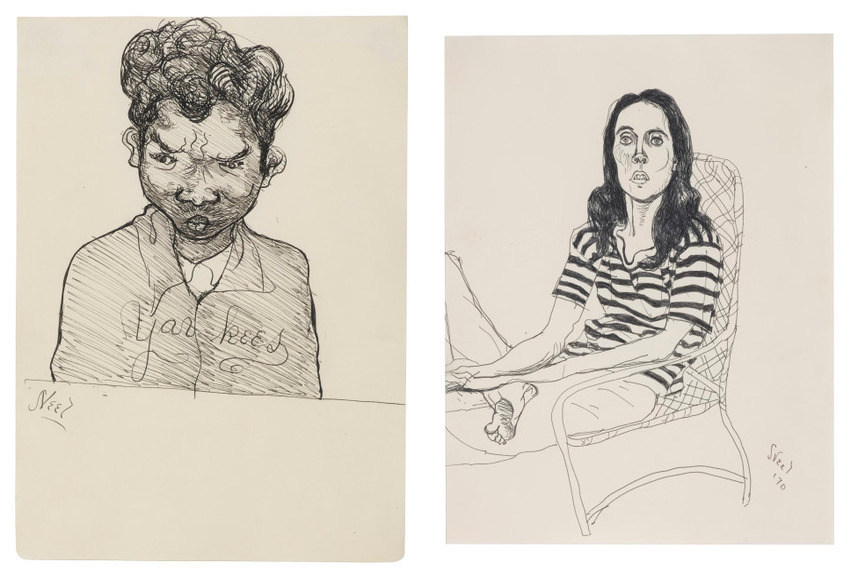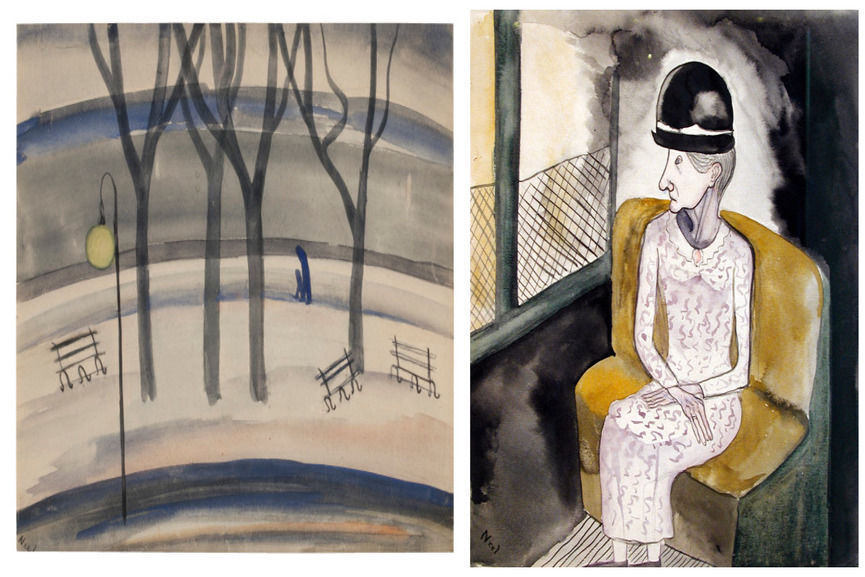 All images courtesy of David Zwirner Gallery.