Imagine walking down the street and suddenly drifting into a brand-new realm, like Alice falling into a rabbit hole. Citizens of the Italian town of Ostia can experience a similar adventure and enjoy a unique artistic universe in their nearest surroundings. This 3D experience comes as a result of a street art project Under Layers that unites street art style of Alice Pasquini with the photography of Stefano C. Montesi. Alice Pasquini's drawings, depicting ordinary everyday moments in life are transformed by the camera, thus creating an optical illusion that transports viewers into the fascinating world of the artists. This installation will remain on the streets of Ostia for two months, before it travels to Rome for its final stage.
[caption id="attachment_129553" align="aligncenter" width="855"]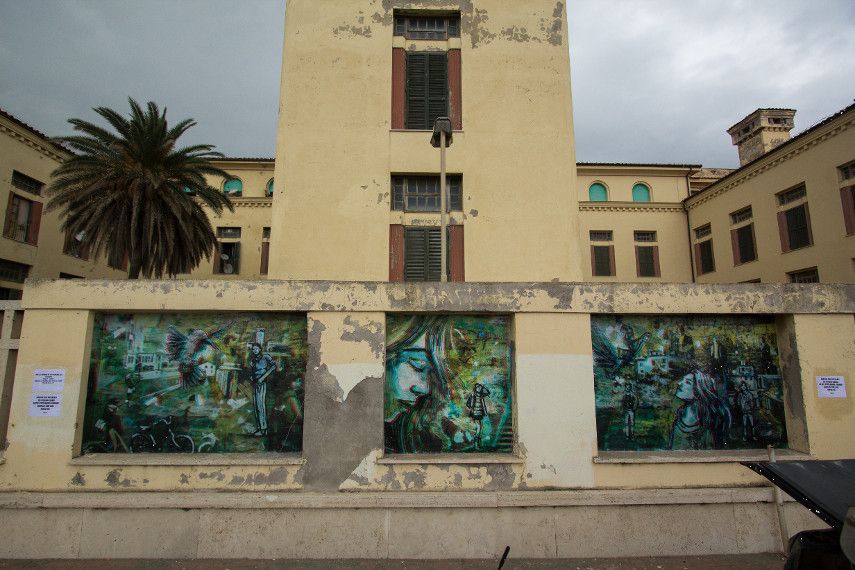 Artworks by Alice Pasquini in Ostia, photo by Jessica Stewart[/caption]
Enter the Imaginative World of Alice Pasquini
Street artist Alice Pasquini portrays ordinary life and human relationships. She uses numerous materials, from acrylic and enamels to stencil and spray paint, in order to capture human emotions and explore them from her unique point of view. Although the powerful works by Alice Pasquini appear quite lively in their two-dimensional form, the spectator can't fully engage in Under Layers artworks without the analog 3D glasses. These goggles transform her drawings into a universe that's bursting out of the city walls while blurring the line between reality and illusion. The equipment is placed at numerous drop off points that are located in a proximity of the wall, (such as Teatro del Lido di Ostia, at via delle Sirene 22) and visitors are encouraged to utilize it in order to actively participate in the project.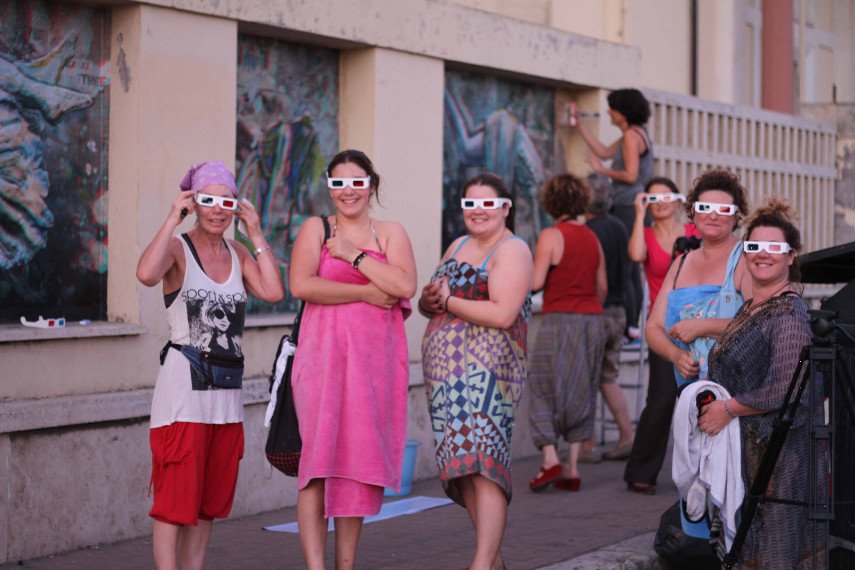 Alice Pasquini's 3D Street Art Installation
Alice Pasquini's 3D art installation surpasses the limits of two-dimensional wall paintings by turning it into a three dimensional experience. Achieving this 3D effect is not easy and takes both time and skills. Artworks by Alice Pasquini, that are painted on different levels, must be simultaneously photographed by two cameras. Only the "live" image, and not a subsequent conversion from 2D to 3D, can assure a proper image for the human eye. This technique creates images that appear as if they are hanging from different places, thus giving viewers the sensation of being a part of the actual artwork.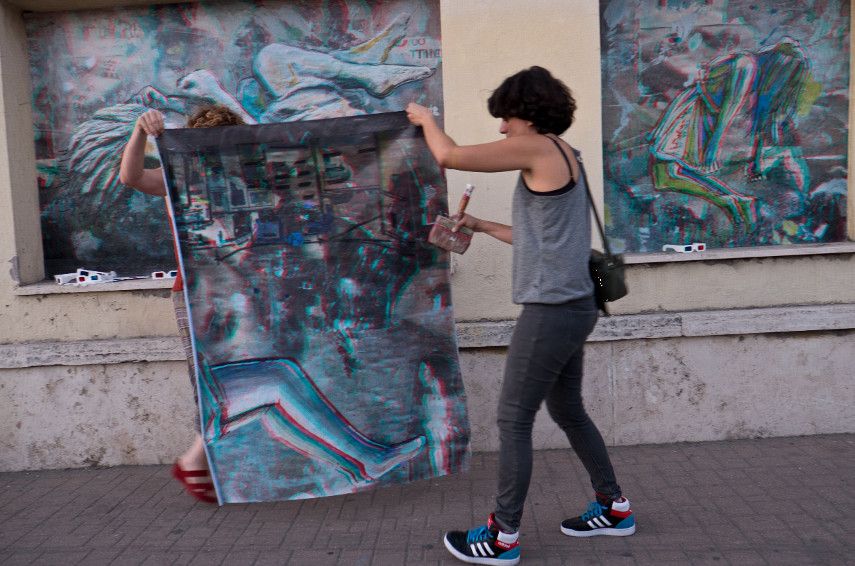 Under Layers Main Event in Rome
Under Layers project will culminate at the special event at OPENGRA in Rome (at Francesco Negri 51/53). The main event will take place at the end of next month, from October 23rd till October 25th, 2015. Under Layers project showcasing Stefano C. Montesi's and Alice Pasquini's 3D art is currently on display in Ostia, in the niches along Lungomare Paolo Toscanelli (in the vicinity of number 186). The project consists of three phases and is providing citizens with the opportunity to participate in this unique street installation. Alice Pasquini's 3D art project started on August 3rd and will last until October 3rd in Ostia. Until then visitors and citizens of the Italian town can teleport themselves into a amaizing new world in an instance. All they need is the right attitude and a pair of spectacles.
Share your thoughts on Alice Pasquini's 3D art project in Italy on our Facebook page.
Few seconds and a click of a button is all you need to sign up for My Widewalls, and enjoy art for FREE !
Featured images : Under Layers in Ostia, photo by Jessica Stewart
Alice Pasquini Backstage For Under Layers, photo by Stefano C. Montesi
All images courtesy of Alice Pasquini