To explore and depict oneself through the means of self-portraits has been an ever-present task for artists ever since they first learned to make artworks. With the advent of photography, that task got a new meaning, as looking at yourself was now different, intermediate. When it comes to Alicia Savage photography, it continues to provide us with some remarkable conceptual examples in this creative field. The very first United Kingdom solo exhibition for this Boston-based fine art photographer will soon open at Edinburgh's Arusha Gallery, with her ongoing Destinations series going up on display.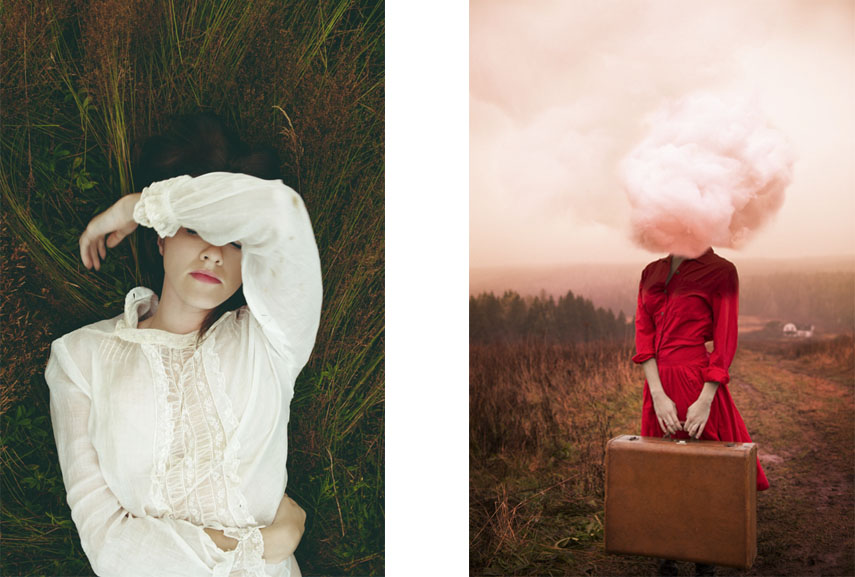 Destinations
In her ever-expanding series of self-portraits, in progress over the course of the last few years, Alicia Savage documents herself while traveling. Often alone on these trips, the photographer draws inspiration from the places she encounters and the experiences she goes through, looking to examine one's own. While some of her images were conceptualized and thought-through beforehand, others were created spontaneously, on the spur of the moment. What all these photographs have in common is the photographer and the model herself, the mood she is in, a mood that interacts with its immediate environment. While we know it is indeed the artist herself in these pictures, we can never see her face; she is unidentifiable as she's searching for an identity, thus allowing the viewers to interpret the scenery before them as they will.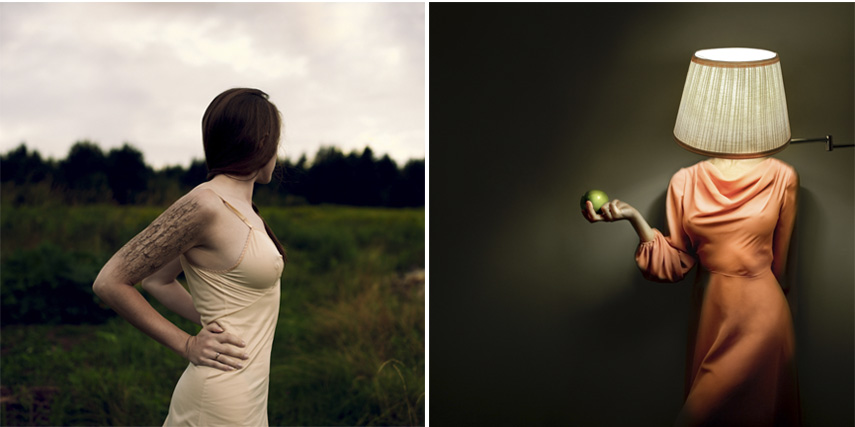 The Art of Self Portraiture
A unique personal style is not the only thing that is evolving with each new photograph that Alicia Savage takes - her abilities and technique do as well. Following the idea that you can make an artwork whenever and wherever you are, she keeps her eyes wide open, scouting for creative possibilities in any given place. In order to take a picture, Alicia Savage often uses a lot of props, different exposures and editing softwares. As being both the photographer and the model is no walk in the park, she has to balance between the two, until she finally obtains the exact image she had in mind, having been unable to see it come to life directly. Curious and persistent, Alicia Savage managed to become the complete boss of her own work, and a fine one too.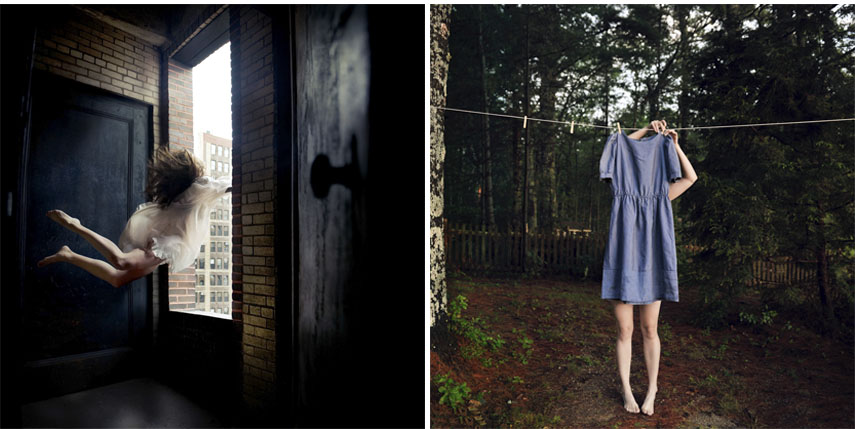 Alicia Savage Photography at Arusha Gallery
For over three years now, Alicia Savage's self-portraiture has been featured in galleries and publications across the USA, but also Columbia, Japan and England. Her particular aesthetics and the ability to create artwork that is both highly personal and delightfully universal has earned her the very first solo show in Scotland and the UK. Destinations, an exhibition of Alicia Savage photography, will be on view at Arusha Gallery in Edinburgh, Scotland, from July 8 through 22nd, 2016. The private view is scheduled for July 7, from 6pm to 8pm.
All images courtesy Arusha Gallery.