At first glance, it might seem as though Alina Kunitsyna is portraying reality in her versatile practice. Her pieces look very much like everyday objects: pieces of clothing such as coats, shoes and scarves, or items like boxes. The truth is, however, that the artist presents these as a sort of a cover for a much complex conceptual narrative hidden underneath their surfaces. Her reproductions are impeccable at translating the real objects for what they are, but they still only serve as the basis for something much deeper. Alina Kunitsyna's new body of work and a machine by Paul Skrepek, will soon be on view at KS Room, for a show organized in collaboration with Lisa Kandlhofer of LisaBird Contemporary.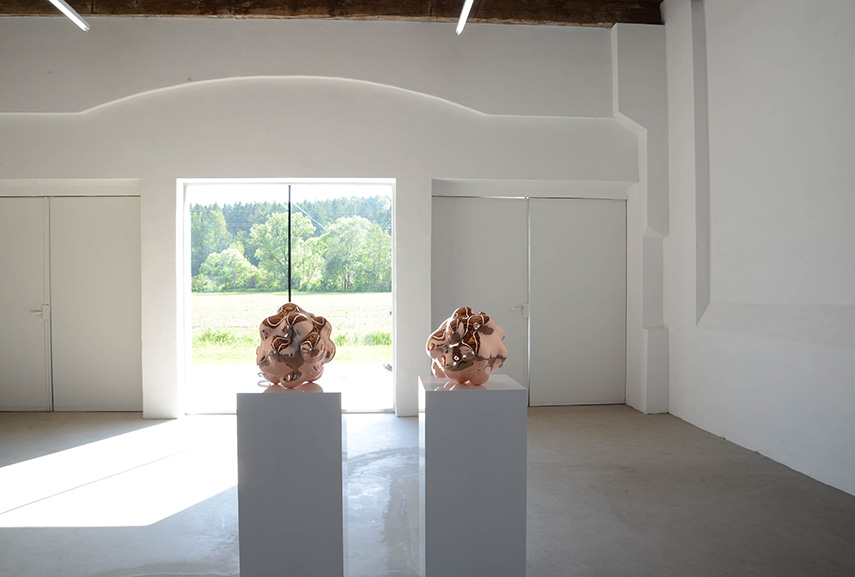 To Capture the Essence
Born in Belarus and based in Austria, Alina Kunitsyna works in sketching, video, installations, performances and painting. Through these works, she tries to get to the very essence of the people and objects she portrays, inspired by the legendary conversation between Socrates and Parrhasius the painter. How does one "represent in similar perfection the characteristic moods of the soul, its captivating charm and sweetness, with its deep wells of love, its intensity of yearning, its burning point of passion?", Socrates asked, only to get an answer that such action is not possible. But still, Alina Kunitsyna tries her best, expressing her visions through the physical characteristics of her artworks, such as the colors, patterns and the ornamentation of her materials.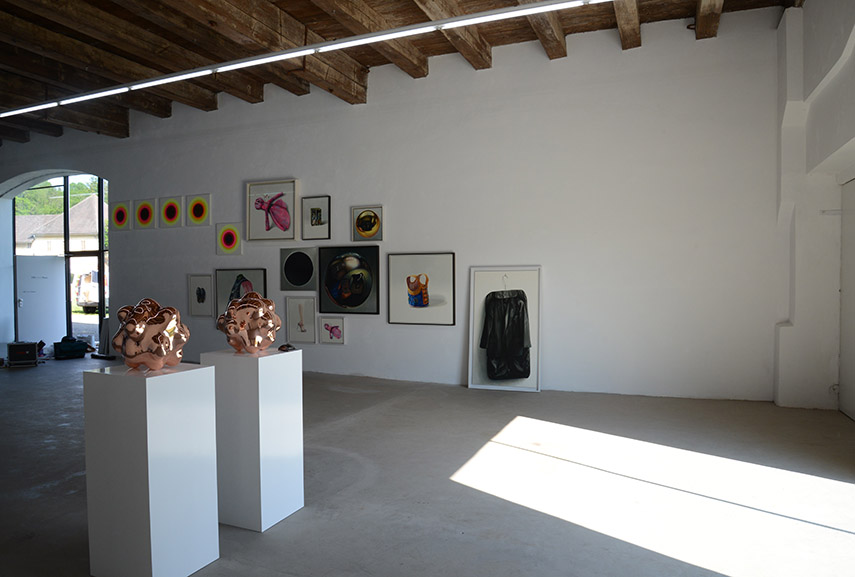 Change
Throughout her artistic career of ten years, Alina Kunitsyna has been exploring the topics of sensuality and the transcendence. So far, we've seen several pictures of a blue Afghan burqa, which would allow its viewers to see different kind of content underneath it, depending on perspective. This body of work is based on Gradiva, the mythological figure of the 20h century, a fictional character of a young archaeologist depicted by German writer Wilhelm Jensen and later also examined by Sigmund Freud himself. In her latest artwork entitled Change, Alina Kunitsyna kept the color blue and the plisse crinkles, but has reduced the language of shapes to a single circle - a symbol of infinity, timelessness, change, the release of the energies locked away under the burqa. Yet again, the viewers can witness the creation of a whole new conceptual dimension, one without a subject or time, before their very eyes.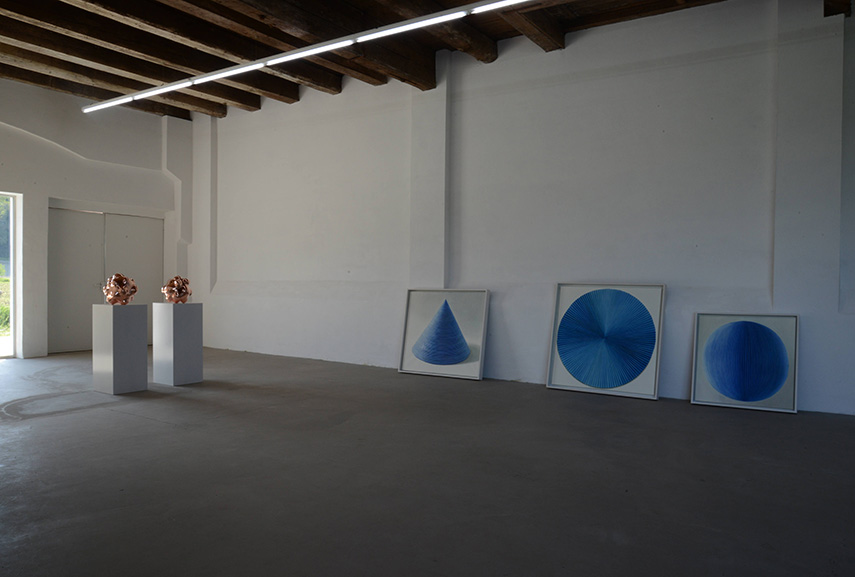 Alina Kunitsyna Exhibition at KS Room
By creating a membrane between the internal and the external, the boundary between the figures and the space which surrounds them, Alina Kunitsyna examines the transparency and compactness, the permeability and the inscrutability, the presence and the absence. Her new body of work, as well as a selection of her works created over time, will be on view at KS Room in Kornberg, Austria, from May 22 through June 25, 2016, in collaboration with Vienna's LisaBird Contemporary. The opening reception is scheduled for May 21 at 4pm.
Featured image: Alina Kunitsyna Exhibition view at KS Room. All images Photo credit Alina Kunitsyna, courtesy of LisaBird Contemporary.