Kalashnikovv gallery is networking in more ways than one. First, it expanded its network with a new venue opened in Berlin and now it has initiated its first collaboration with Julia Rost and Alina Mann art group entitled Raume. The group is known for organizing exciting exhibitions all over the German capital and for their first exhibit at Kalashnikovv Berlin they've set up a group show appropriately entitled NETZWERK (Networking). The exhibition encompasses artworks by six international artists whose works deal with the subject of interactions.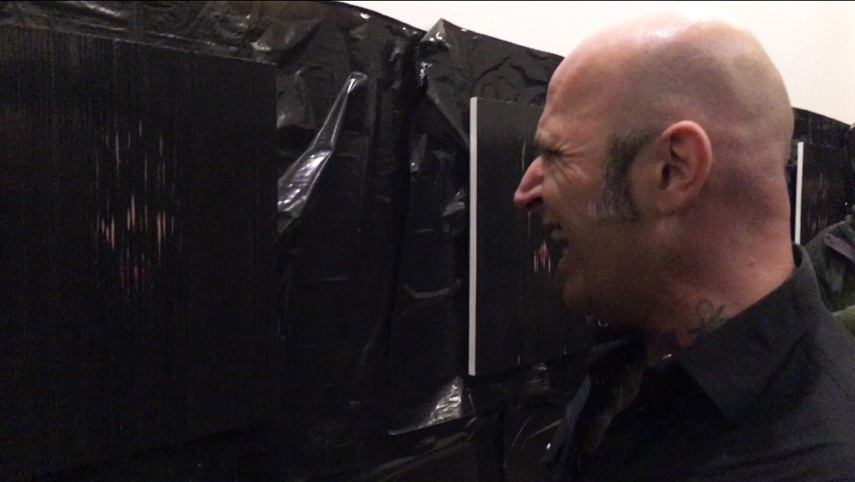 Social Interaction as a Unifying Topic
The majority of artworks at NETZWERK has the exploration of social interaction as a unifying topic. These interactions come in a variety of shapes and forms and they can be conducted with a counterpart, objects of use, with art itself or with a surrounding space. A Node's Prosody artwork made by the Iranian artist Tanaz Modabber, for instance, consists of a wire sculpture with movable edges and knots. The artwork that's continuously shifting and changing is in constant interaction with the viewers and the surrounding space. The exhibition also hosts the artworks from Philipp Bünger's Sarabande series that gathers photographs of dancers while performing the strict formal dance that originated from the baroque period. The photographer freezes the dancers in time and space leaving the viewers to imagine the moves, the rules and the interactions that occur outside the static world of the photographs.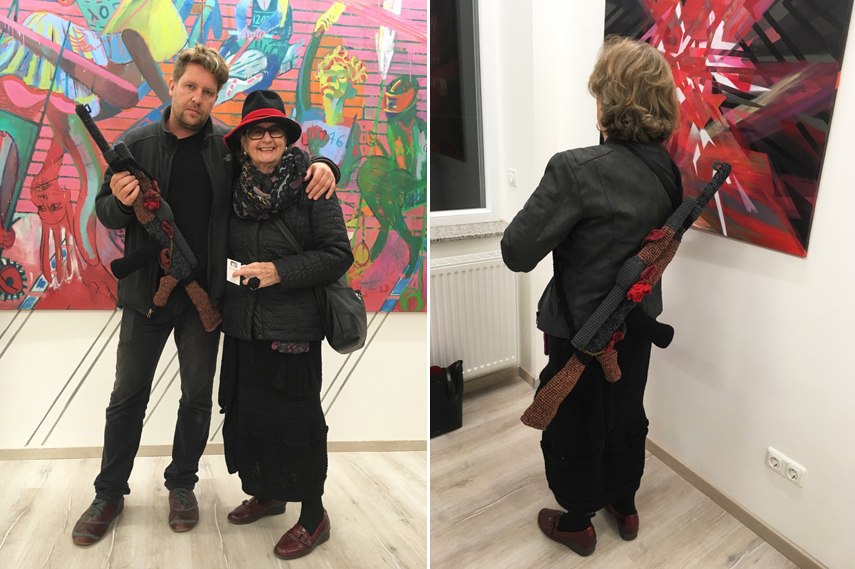 Xaert Pretorius and Alina Mann art at Kalashnikovv Gallery
An interesting installation was made by South African artist Xaert Pretorius. The artwork that's in many ways central to the exhibition represents the multifunctional purpose of a table that simultaneously appears as a consumer object, a gathering place, and an art piece. The viewers are encouraged to sit at the table and start a conversation thus turning the artwork into a unique networking place inside the space of the gallery walls. But even when the visitors are seated and the conversation launched Tabble never loses its aesthetic appeal and its artistic core. Apart from organizing the group show, artist and an architect Alina Mann also participates in the show by exhibiting new pieces that were never before presented in the country.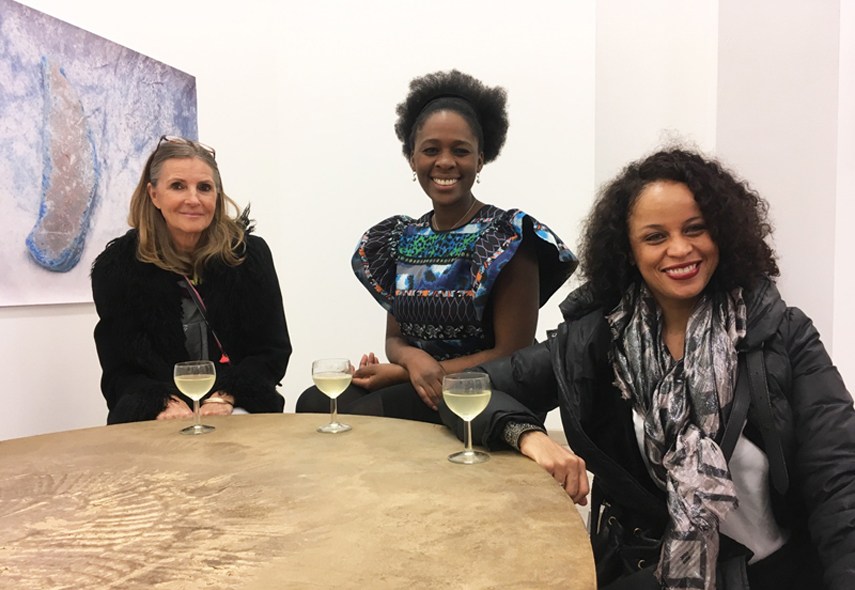 NETZWERK Exhibition to end the Year at Kalashnikovv Gallery in Berlin
Group exhibition NETZWERK opened on December 10th, 2016 and will be on view until January 2nd, 2017 at newly opened Kalashnikovv Gallery in Berlin. This will be the third exhibition at the space that opened in September and the final show of the year. Apart from the above-mentioned participants, the exhibit also hosts the latest artworks by Manfred Peckl and Justus Jager.
Featured image : Artwork by Alina Mann and Sculpture by Tanaz Modabber ; Photograph by Philipp Bünger ; NETZWERK exhibition opening; Images courtesy of Kalashnikovv Gallery