The first post-war avant-garde movement that took over in global terms was Fluxus. Developed by a generation of artists primarily influenced by the legacy of Dadaism, it shook the art world by proposing unconventional approaches to art-making and reconsidering inherited methodologies. The artist whose pioneering happenings and scores (simple instructions for the production of artworks and activities can be developed by anyone either in private or public space) in the late 1950s and influenced the sprawl of Fluxus was Allan Kaprow.
The recently reopened contemporary sculpture park, Jupiter Artland in Scotland unveiled a new outdoor exhibition focused on the activity of one of the most influential American post-war artists that includes temporary installations made by Scottish and international artists that respond to Kaprow's celebrated series.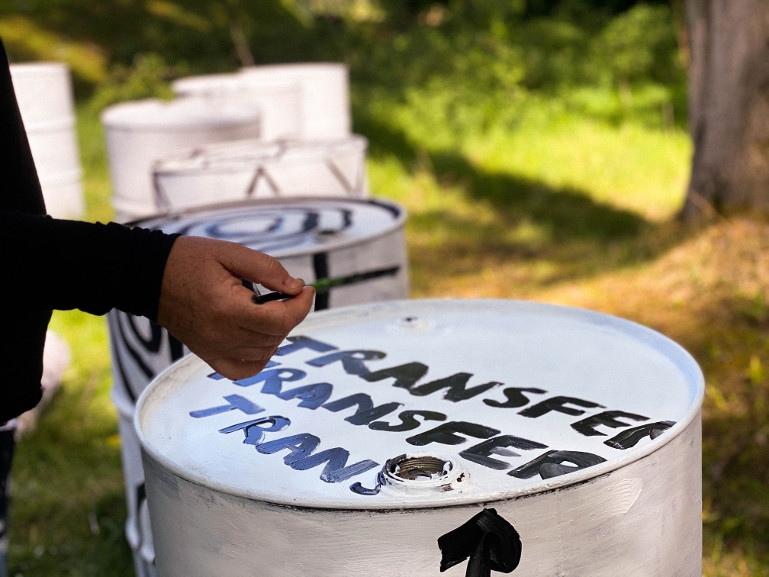 New Interpretations Of Old Works
For the occasion, Peter Liversidge, Cinzia Mutigli, Andrea Büttner, James Hoff, Jupiter's ORBIT Youth Council, and members of The Wilson family released or rather reinvented seminal sculptural environments of this one of a kind avant-garde practitioner, progressive educator and radical sociologist that relate to the current moment. Those are not historic re-enactments, but unique artworks that spread across the landscape of the sculpture park.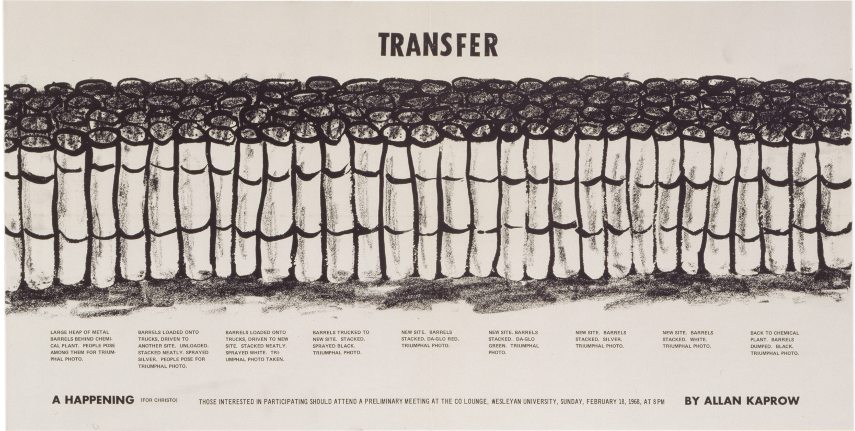 The Interventions
The series begin with the reinvented version of Allan Kaprow's Out / Exit Piece; this particular work was initially made for Edinburgh in 1963 and readapted by Peter Liversidge in 2020. On this occasion, the artist and Jupiter's ORBIT Youth Council released adverts in Scottish newspapers announcing an open call for young people to participate in a sign painting studio during the sculpture park's opening on May bank.
Due to COVID-19, people shared their lockdown stories online, which Liversidge used for the installation of sign paintings positioned along a country lane at Jupiter Artland. The artist also made a corresponding work for the sculpture park's entrance that consists of one thousand thank yous made from recycled materials to express the urgency of solidarity.
This intervention was produced accordingly by the Wilson family during the lockdown, as well as two others Kaprow's iconic outdoor works - Yard (1961/2020), the first one made of thousands of used tires, and Transfer (1968/2020), the second, moveable installation consisting of painted oil barrels.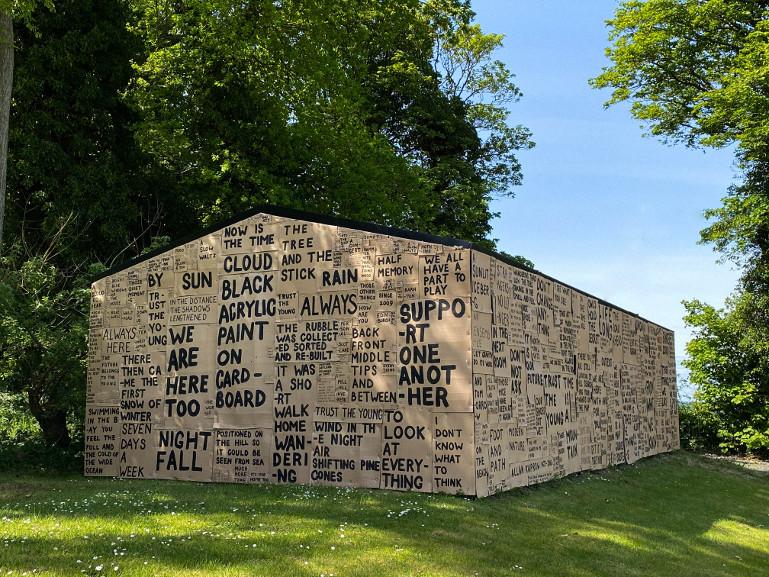 Allan Kaprow at Jupiter Artland
Throughout the season, a few more installations and new commissions by artists James Hoff, Andrea Büttner, and Cinzia Mutigli will be unveiled.
Although indoor galleries remain closed, the outdoor art collection at Jupiter Artland is open for the public and further information regarding the location and the working hours can be found on their website.
Featured images: One Thousand Thank Yous painted by the Wilson family in response to a proposal by Peter Liversidge made as part of the ongoing Allan Kaprow series at Jupiter Artland; Allan Kaprow - Yard. Courtesy Jupiter Artland; Portrait of Allan Kaprow. Courtesy Allan Kaprow Estate and Hauser & Wirth. All images courtesy Jupiter Artland.