Shortly after it was somehow determined by Joseph Kosuth in 1969, conceptual art became a global phenomenon since young artists saw this wave as a chance to radically question the notion of the artwork itself, as well as the role of the institutions and the art market.
The majority of the pioneering figures of Conceptualism came from America, and one of them certainly was Allen Ruppersberg. In order to revive and properly analyze his work from a contemporary stance, the Hammer Museum in Los Angeles is hosting the artist's first comprehensive US survey in over 30 years, under the title Allen Ruppersberg: Intellectual Property 1968-2018.
The Exhibition Context
In the mid-1960s, Allen Ruppersberg moved to New York believing he will become an illustrator, yet shortly after arriving he got caught by an emerging art scene and the activities of artists such as Ed Ruscha, John Baldessari, and William Wegman, who were exploring the language and mass culture imagery.
The artist started working with different media spanning paintings, prints, photographs, sculptures, installations, and books. His early projects - environments - were made with found objects, narrative photo works, or a novel copied by hand. These marked his practice based on the appropriation of American vernacular culture appealing for both reading and looking. Throughout the years, Ruppersberg worked actively between Los Angeles, New York, and Europe.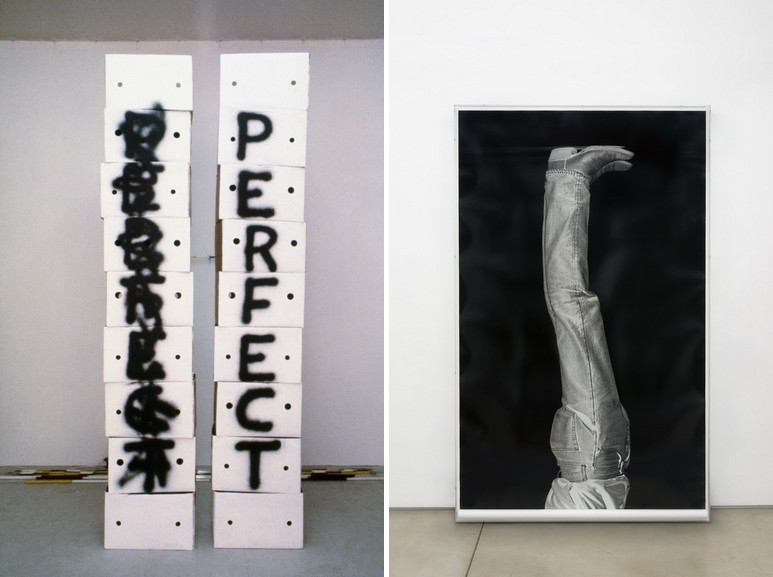 The Selection of Works
Throughout the installment, the audience will be able to discover central points of Ruppersberg's oeuvre such as the movement between places, presence and absence, the book as object and subject, memorials, and self-portraiture.
This exhibition will feature more than one hundred and twenty works made during the past five decades. Ruppersberg's combined (text and image) photo works, postcards and wall calendars, hand-painted signs, early recorded music and assemblage sculptures, his groundbreaking environments (such as Al's Cafe from 1969 and Al's Grand Hotel from 1971), as well as participatory projects (which enabled Los Angeles being marked as a center for Conceptual art) will be on display. A great number of drawings and collages, and recent, immersive installations will also be shown.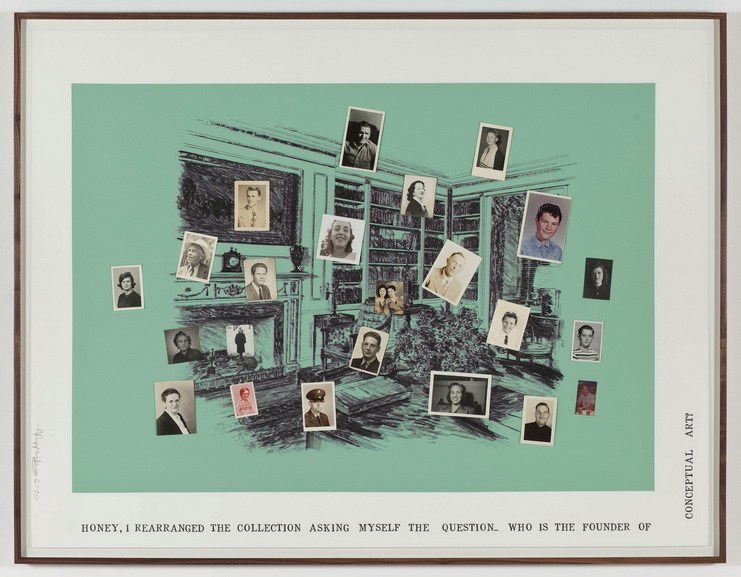 Allen Ruppersberg at Hammer Museum
The upcoming survey will underline the pioneering role of Allen Ruppersberg who devotedly aimed to deconstruct the American culture in lively and often humorous manner; his critically charged works were meant to establish the communication with the viewer as a social participant so that a message can be delivered, consumed and sent further.
This important exhibition is curated by a senior curator Siri Engberg, with assistance from Fabián Leyva-Barragán, and is organized by the Walker Art Center. The Hammer's presentation is curated by Aram Moshayedi and Ikechukwu Onyewuenyi. A large number of works were loaned from private and public collections and some were even never before shown in US museums.
Allen Ruppersberg: Intellectual Property 1968–2018 will be on display at the Hammer Museum in Los Angeles from 10 February until 12 April 2019.
Featuring images: Allen Ruppersberg - Meals from Al's Cafe, 1969. Mix media, aluminum pie tins, paper placemats. Courtesy the artist; photos: Gary Krueger; digital scan: Augusta Wood.; Untitled (Canvas Aquarium), 1968. Glass aquarium with light; canvas panel, feather, rocks. Courtesy Greene Naftali, New York; photo: Martha Fleming-Ives. All images are courtesy of the artist and Hammer Museum.