The title of Allison Sommers's new show, What Passing Bells, refers to Wilfred Owen's poem which begins with these words. The poem is incorporated into Benjamin Britten's War Requiem, and it is an often quoted poem of the First World War. The artist explains how What Passing Bells has been a starting point for much of her work and for many of the pieces she has made so far. It was where her inspiration mostly came from but, however, she also mentions that the poem should not influence the audience's perception of the show too much. It should perhaps be looked at as a mood scaffolding instead. Still, can we perceive these unusual works without thinking about the title of the show?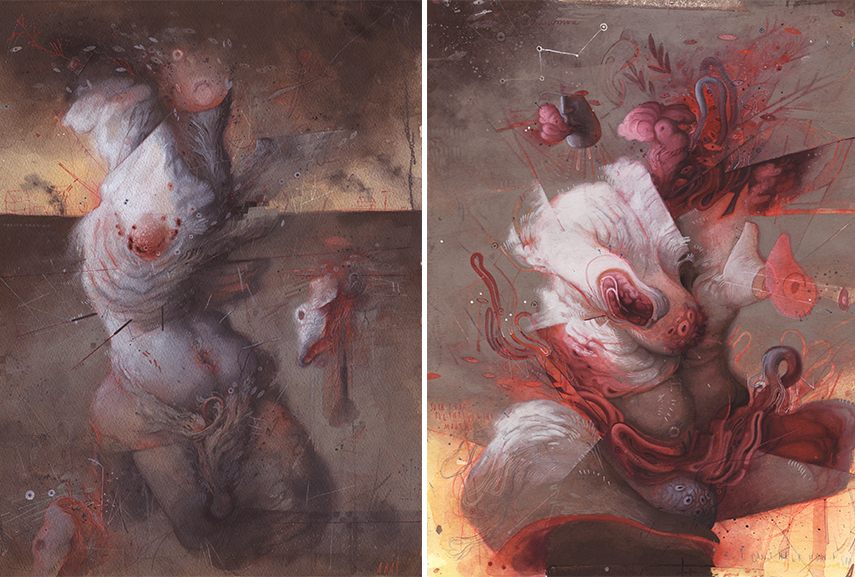 Art Is a Verb
Allison Sommers is a Brooklyn-based self-taught artist. Her initial professional concern was not closely related to producing art, as she graduated from the University of Virginia with a Bachelor of Arts in History. Still, her approach to art is quite distinct and original. She describes art as a "verb", and places emphasis on constant motion while making it: "Fingers are always fiddling, marks are always being made". It doesn't come as a surprise that we can see traces of her draft drawings on these paintings; the whole process is there for us to see it. Apart from poetic war anthems, the list of sources of her inspiration includes many other things that seem to be connected by having little in common: phrases, histories, shiny bits, rusty things, hair trimmings, old papers, bones, trash and dust.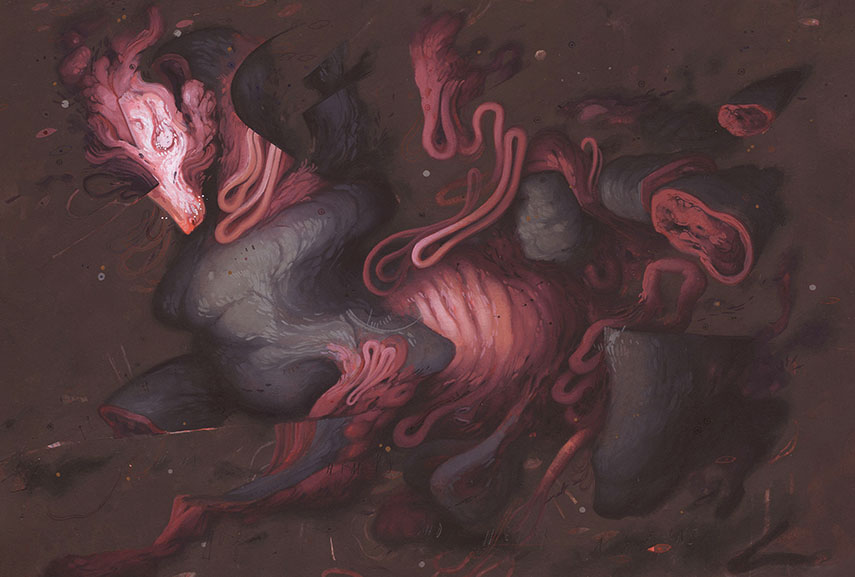 Allison Sommers's Unique Approach
Drawings, paintings, books, sculptures, miniatures and assemblages – these are all the mediums the artist works with. This exhibition in particular, however, features works that are either graphite on paper or gouache with mixed media on paper. Sommers builds up her paintings by combining layers of various media, such as graphite, wax crayons, different types of markers and pens. Her works sometimes contain bare tape, or collage, and the creative process results in spontaneous, layered paintings that slightly shift from the narratives and therefore more is left for the spectator's own interpretation.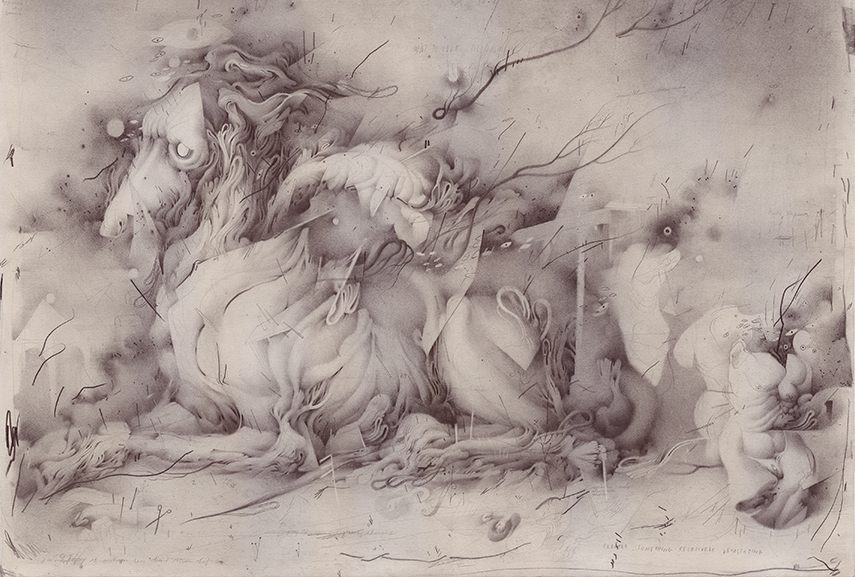 Layers of Perception
The cipher of her work somehow remains unclear – the audience is free to build its own set of explanations. The subjects of these works depend on the viewer's ability to understand the intersection of art, reality and imagination, and to explore the way that they correspond with each other. The title, of course, does suggest some narratives, but if we choose not to pay close attention to it, as the author suggests herself, what we are confronted with is a collection of surreal imagery that plays with our perception of figuration and story-telling as well. Her paintings indeed provoke some thoughts, but they can as well be accepted as purely visual objects, with no words needed for them to be explained further.
The formal opening was set for January 23rd, however the opening reception has been rescheduled for January 29th due to unsafe weather conditions. Allison Sommers's mind-puzzling works will be on display until February 27th 2016, at Last Rites Gallery, New York.
Featured images: Allison Sommers - I Came to See Myself as One of the Dead; Allison Sommers - The Utter Hopelessness of Justice. All images courtesy of the artist and the gallery.