Rook and Raven have announced a second viewing of the site-specific light and sound installation by Rupert Newman entitled Altered Perspectives to be held at The Chapel of the House of St. Barnabas, London. This second viewing of Altered Perspectives has been arranged to coincide with the Rook and Raven exhibition Abstract Geometry that collects together the works of Vanessa Jackson, Vanessa Hodgkinson and Rupert Newman with an emphasis on the artist's use of shape, colour and composition and the relationship of such properties and the results of an interrelation between mathematics, nature and art. Altered Perspectives will see Rupert Newman, an expert in projection mapping; transform The Chapel of the House of St. Barnabas once again with his three minute light and sound spectacular that was a huge success when shown at the same venue in October. Rupert Newman designs his light and sound installations to fully immerse the observer in an abstract journey comprised of his trademark pure pattern designs and multicoloured prismatic structures. With Altered Perspectives, Newman has created a piece of work that will be projected onto the curved 19th century altar, paying homage to the chapel while at the same time transforming the interior. Composer Sarah Warne has created a futuristic soundtrack with reference to choral influences that builds on her classical training and experiments in Electroacoustic techniques to build innovative compositions. Altered Perspectives sees Rupert Newman majestically and dramatically transform the interior of The Chapel of the House of St. Barnabas, tricking the eye and in three minutes, combined with the Sarah Warne soundtrack, taking you on a spectacular journey.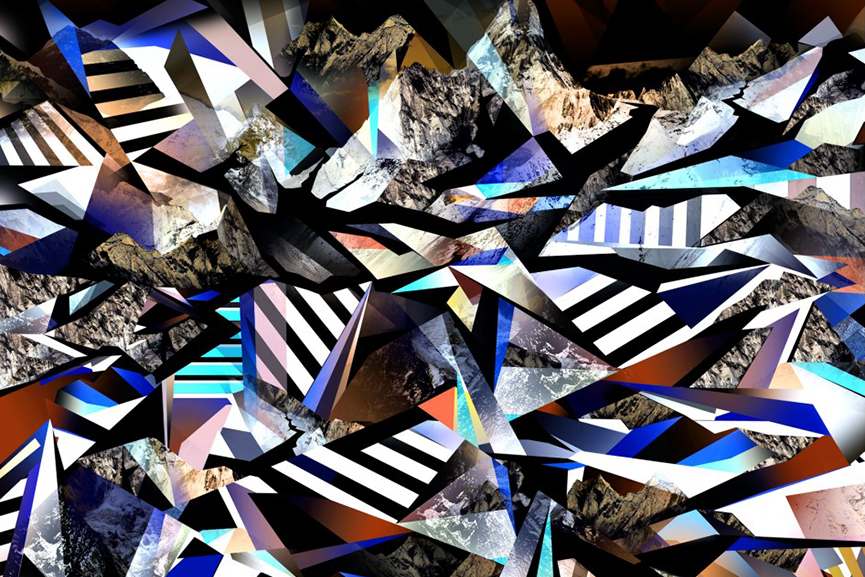 Rupert Newman
Rupert Newman (born 1984) studied Printed Textiles at The Royal College of Art, an influence that can be seen greatly in his bold patterned compositions that happen to be sold to many fashion houses around the world to be used on printed garments. Inspired greatly by the Russian Rayonists, Constructivists and Suprematists, Rupert Newman uses light to paint with and to create space within compositions and as with Robert Delaunay, his work is concerned with the movement of colours as can be witnessed quite spectacularly in his Projection Mapping. These projections and installations on a massive scale transform objects and architecture while having a direct impact on the emotional state of the viewers, Newman revealing it as a new art form that can show a whole new world and has resulted in the artist working with a number of high profile clients to create site-specific projections, including Warner Music Group, Dom Perignon, The Royal Society of Arts, Battersea Power Station and even lighting up a Boeing 747 for a private wedding party! Rupert Newman also produces paintings and prints of his designs that sell to many collectors.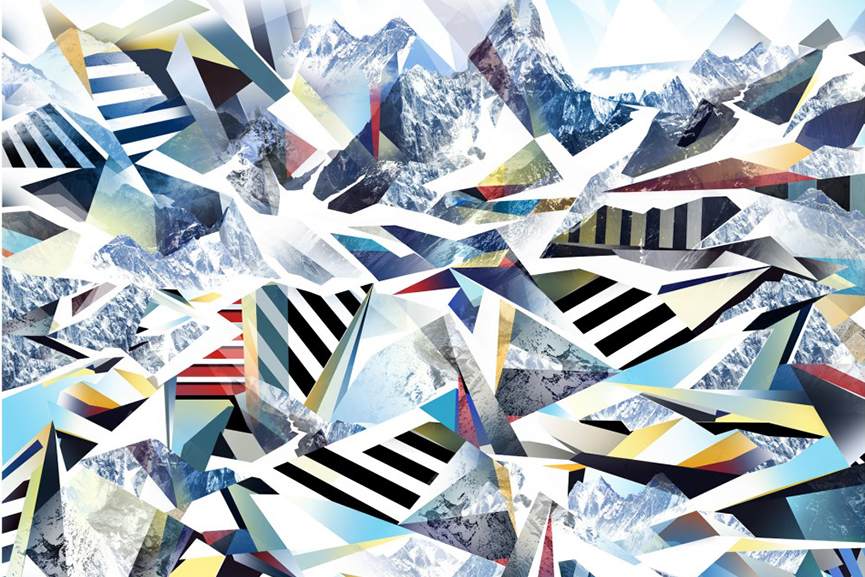 Altered Perspectives at The Chapel of the House of St. Barnabas
Rook and Raven present a second viewing of Altered Perspectives by Rupert Newman to coincide with the exhibition Abstract Geometry. Altered Perspectives can be seen at The Chapel of the House of St. Barnabas, 1, Greek Street, London, W1D 4NQ on the 10th & 11Th December, 2014, 6.30 pm –late. Please RSVP to Rook and Raven for entrance.
Sign up to My Widewalls today for more altered perspectives.