The ALT!rove - Street Art Festival comes back to the streets this year, with the second edition called Abstractism- space>place. Dedicated to the urban means of art and culture, the festival aims to re-invent the streets of the Italian city of Catanzaro, located at the very south of the "boot", and to give its symbols a new look. To tell the story of its urban landscape will be ten international artists, some of which already took part in last year's edition.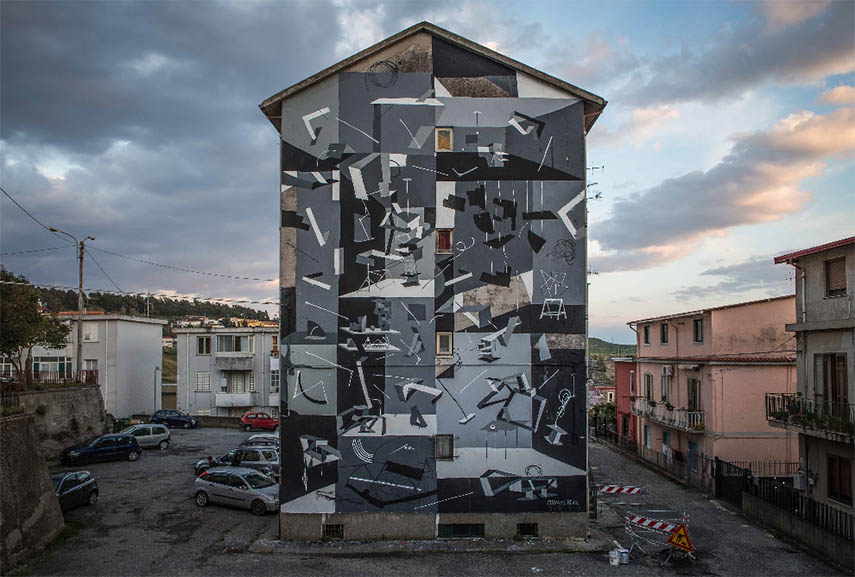 The 2015 ALT!rove- Street Art Festival
This year's artistic get-together deals with the notions of abstraction when it comes to urban areas and examine the balance, extensions and the purity of forms, come up with new visions of humanity within urban and natural landscape. It is all about the interaction of art and elements of cityscape, history and culture. Curated by Edoardo Suraci, the ALT!rove- Street Art Festival 2015 wishes to eliminate the line between art and architecture, space and place, work and passion; to discover and revive the forgotten places of post-industrial scenery and highlight their beauty and uniqueness. The goal is to make artworks that speak for themselves and the environment they found themselves in through their sole meanings.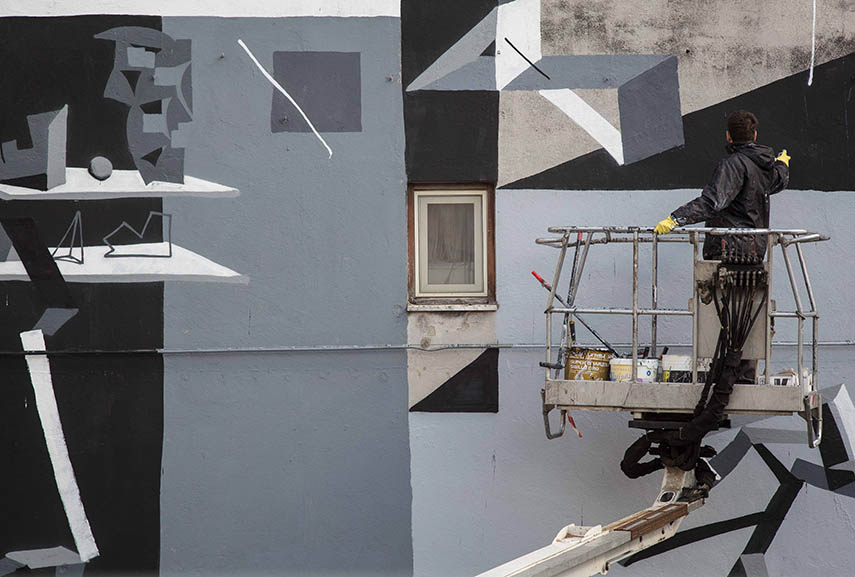 The Artists
Participating in the show will be Clemens Behr, 108, Alberonero, Giorgio Bartocci, Ciredz, Erosie (just had the finissage of his Polygon Window show in Paris), Graphic Surgery, Sten Lex (read more on their upcoming exhibition in Mexico City), Sbagliato and Tellas, with the last two being here for the second time. The artists will create 20 limited edition silk-screen paintings for the Abstractism - space>place exhibition, to be held inside the Casa ALT!rove, where artists like 2501, Martina Merlini, Moneyless and Domenico Romeo already exhibited their works at last year's show. Clemens Behr, whom we interviewed upon his show at Mini Galerie, already created a mural exclusively for the ALT!rove- Street Art Festival 2015, and is now ready to open the exhibition with it.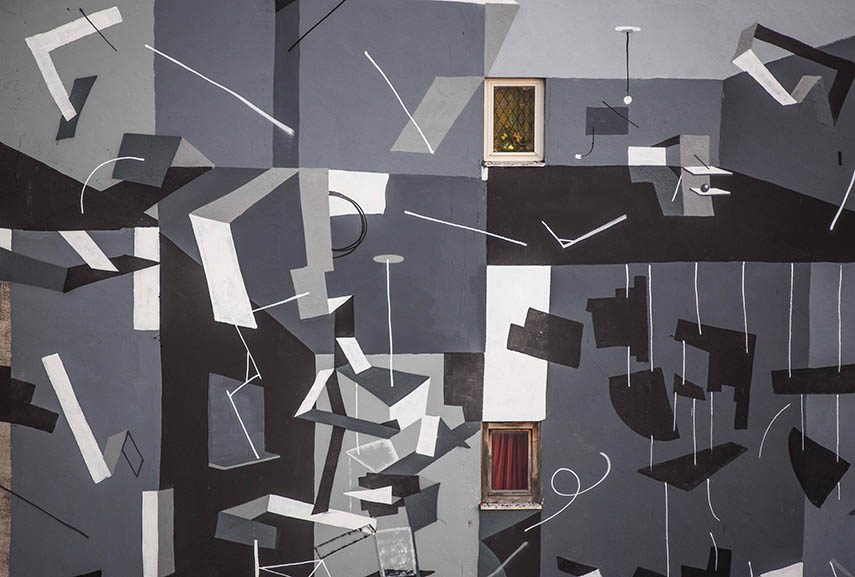 The Abstractism- space>place Exhibition
Abstractism - space>place and the ALT!rove - Street Art Festival 2015 will take place from April 30th until May 9th 2015 in Catanzaro, Italy. For further information, visit ALT!rove Street Art Festival website.
For more on street art in general, sign up for My Widewalls!
All images courtesy of ALT!rove - Street Art Festival 2015.