When someone says nude photography the first reaction is to think about girls seductively posing and throwing lascivious glances towards the lens, wearing little or no clothes. This prejudice does not apply to Amanda Charchian and her depiction of female nude photography. Her models are not overly sexualized, they do not have big fake breasts and bleach blonde hair, they do not pose in order to seduce men and women who buy erotic magazines, they are simply women, stripped of clothes, of inhibitions, of cheap sexual thrills that usually follow nude photography. Amanda Charchian is the photographer who, instead of utilizing women's sexuality for publicity, celebrates it instead in her new book Pheromone Hotbox. From 2012 to 2015 the photographer spent her time traveling the world and shooting women in Cuba, Iceland, Israel, Morocco, Costa Rica and more. The photographs capture the dreaminess and erotic charge and simultaneously show the intimacy between the models and the artist.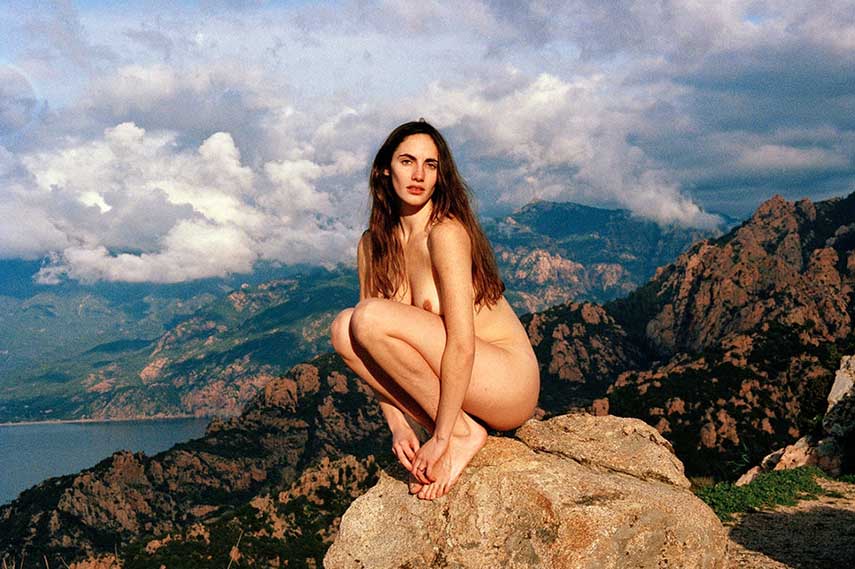 Amanda Charchian's Female Nude Photography Around the Globe
Amanda Charchian is a fine artist and photographer from Los Angeles. Her works have been exhibited internationally, in the USA, UK, Serbia, Singapore, and Armenia, among others. Her works show how nude photography looks from a feminine point of view. There is no usual sense of vulnerability, instead, her models are the portrait of freedom and empowerment. The artist has begun her enchanting series in March four years ago when she went on a trip to Costa Rica with two of her friends. She had begun photographing them and felt an instantly gratifying experience of one woman taking pictures of another. The sense of intimacy that these shots brought up, led to the name "the pheromone hotbox", a space in which biologically astonishing process takes place when the pheromones interact in a nonsexual way, in order to give rise to creativity, as the artist has said. She had been surrounded by amazing women for the following four years, and those years gave life to an amazing series that is Pheromone Hotbox.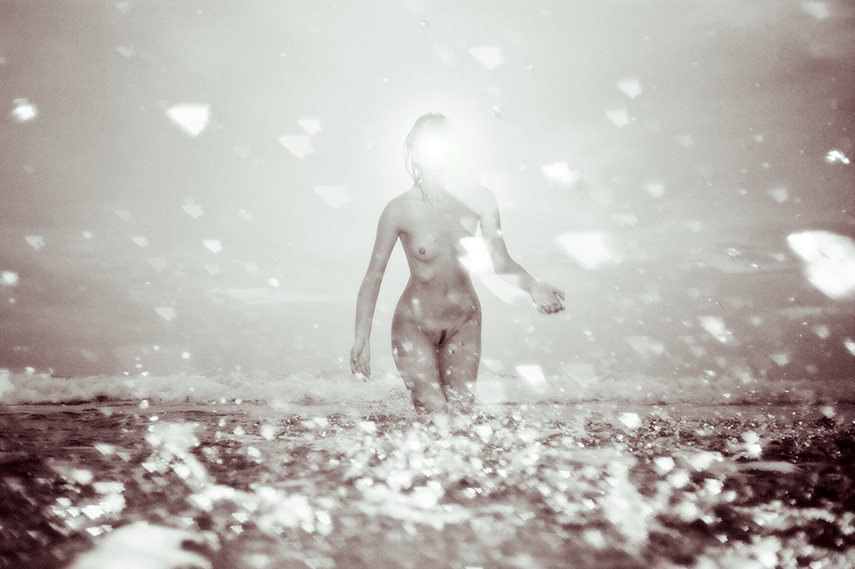 Male Versus Female Point of View in Nude Photography
This is a man's world. In a man's world, female nude photography is directed towards men. While this may not necessarily be a bad thing, we are often denied of the closeness and tenderness the woman's touch gives. Amanda Charchian's photography brings just that. Female nude photography is often bereft of intimacy and sensuality, something that women who photograph other women know very well. While Charchian did not necessarily intend to undermine the male gaze, her images managed to do just that by focusing on female empowerment. She says that women generally have more trust when they work with other women since we live in a male-dominated industry of fashion photography and nude photography in general. She states that the experience of shooting is devoid of the predatory element and that vulnerability during her sessions becomes the strength.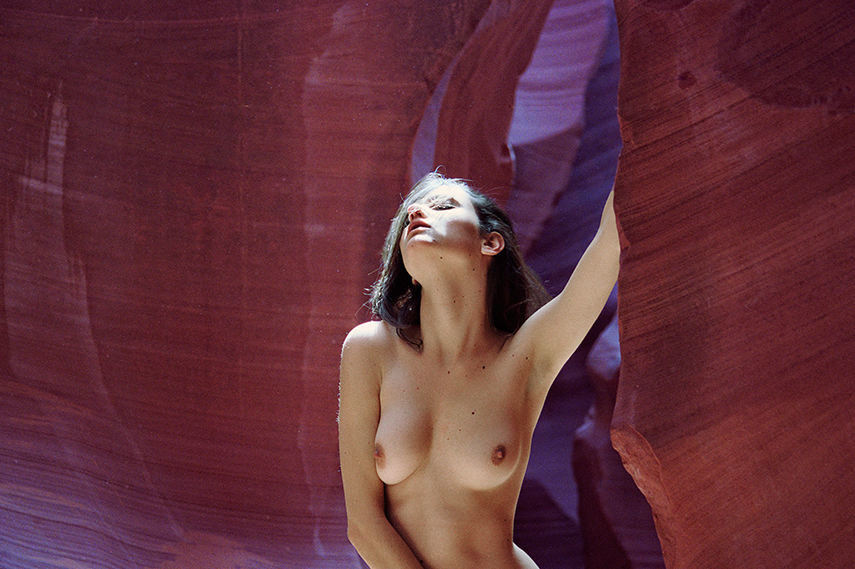 Nudity, Sexuality, Sensuality
The magic and beauty of working internationally are becoming familiar with other cultures, traditions, and taboos. However, when it comes to seeing a nude person in public, the world is usually equally shocked. Amanda Charchian did manage to invent creative ways to get away with it. And thank the Muses, she did it well. The girl gang led by the talented artist has managed to create something truly magnificent. Not only is the beauty of female body depicted just one-dimensionally, as a body, it is also noticeable in the landscape, nature, the magnificent environment surrounding the models. The artist manages to utilize it to the most and makes her models seem as if they were born to be in that exact location and to exist in that perfect moment her photographs capture. The women she photographs come from an artistic background. They are poets, painters, fashion designers, actresses, filmmakers. They are mostly her close friends, and the intention behind the book is that people will be intrigued to check out their work too.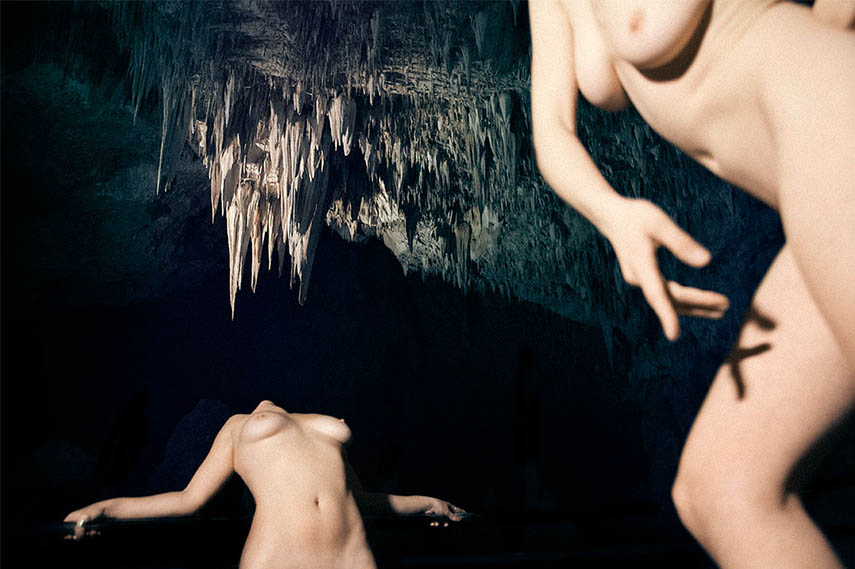 Pheromone Hotbox
The cover of the book is equally as breathtaking as the 150-odd pages inside. Brian Roettinger, the designer of the book, has made several versions of the cover, but as the artist said, she wanted the biggest image possible. She has stated that the cover reminded her of a vintage Architectural Digest, an interior design magazine launched in 1920 in California.
There is also the Deluxe Edition of the book which includes limited edition perfume, HOTBOX Eau de Parfum. It was created in collaboration with SANAE Intoxicants. Sanae Barber, the perfumer, used natural oils from all over the world, inspirited by the locations of the photo shoots. The artist imagined a smell, a sudorific feminine honey, as she described it. The only way to know is to actually smell it, so hurry up and get your own Deluxe Edition.

Editor's Tip: Ruth Bernhard: The Eternal Body: A Collection of Fifty Nudes
In regard to the celebration of Amanda Charchian's female nude photography, there is another book well worth a read. Ruth Bernard, a German-born American photographer described as the greatest photographer of the nude by Ansel Adams, created a gathering of images that transcend the boundaries between the body and the soul. The fist monograph of Bernard's nudes, featuring a foreword by Karen Sinsheimer and a biography by Margareta Mitchell is a book that honors Bernard herself and the art of nude photography simultaneously. Nowadays, at the time of female empowerment and acceptance of sexuality and sensuality, this book is one of the stepping stones towards the understanding of women's artistic approach to nudes.
All images retrieved from the artist's portfolio.
Featured image: Amanda Charchian - Lava Lust, via amandacharchian.com