Colorado based painter, Amanda Marie, is currently exhibiting her wonderful stenciled depictions at White Walls Gallery in San Francisco. The exhibition is titled I Was Just Thinking, it opened six days ago on January 11, and it will run through February 1, 2014. This is the first solo exhibit in the city of San Francisco for the artist, and it represents a new series of aerosol pictures with characteristic childhood inspired imagery. Signature expression of Amanda Marie can be categorized as a type of nostalgic street art. Through the development of her oeuvre, she created many hundreds of stencils, which allow her to make innumerable visual combinations in order to compose her elaborate depictions. As they are all drawn from the place of childhood memories, and broken sometimes with contemporary artistic effects, her paintings exude a feeling that is simultaneously reassuring and eerie.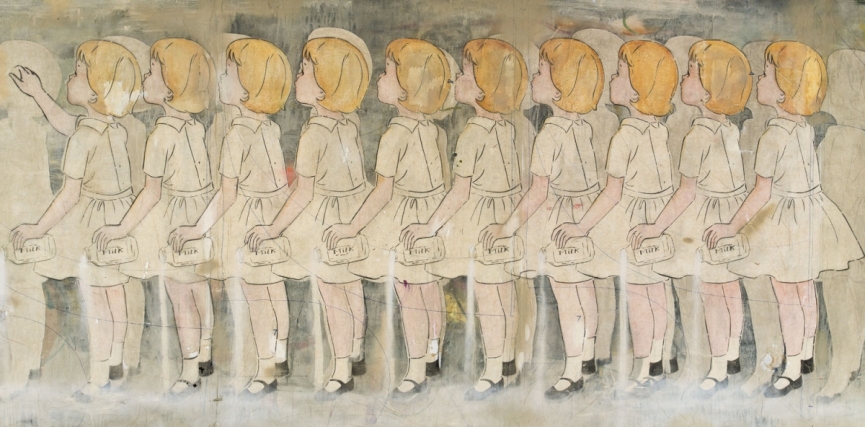 Amanda Marie's Artwork
Amanda Marie's line work is simple and light, as she allures the viewer to enter the fascinating and odd world populated by children, animals and vintage emblems rendered as if they were meant to illustrate an old children's book. Although seemingly gentle and pleasing to look at, Amanda Marie's stencil paintings are all but superficial. Their under-layers disclose exploration of serious subjects, such as sexuality and the end of childhood innocence, greediness, jealousy, happiness and delight. Despite the fact that she creates primarily with the help of stencils, and paints principally with aerosol, Amanda Marie's artwork reveals a continuously evolving comprehensive visual language, unique in the way it tackles universal subjects of street art, and distinctively subtle in its symbolism. Amanda Marie's work is one of the testimonies that stencil based art is no longer exclusively correlated to the street, as it is constantly growing expression-wise.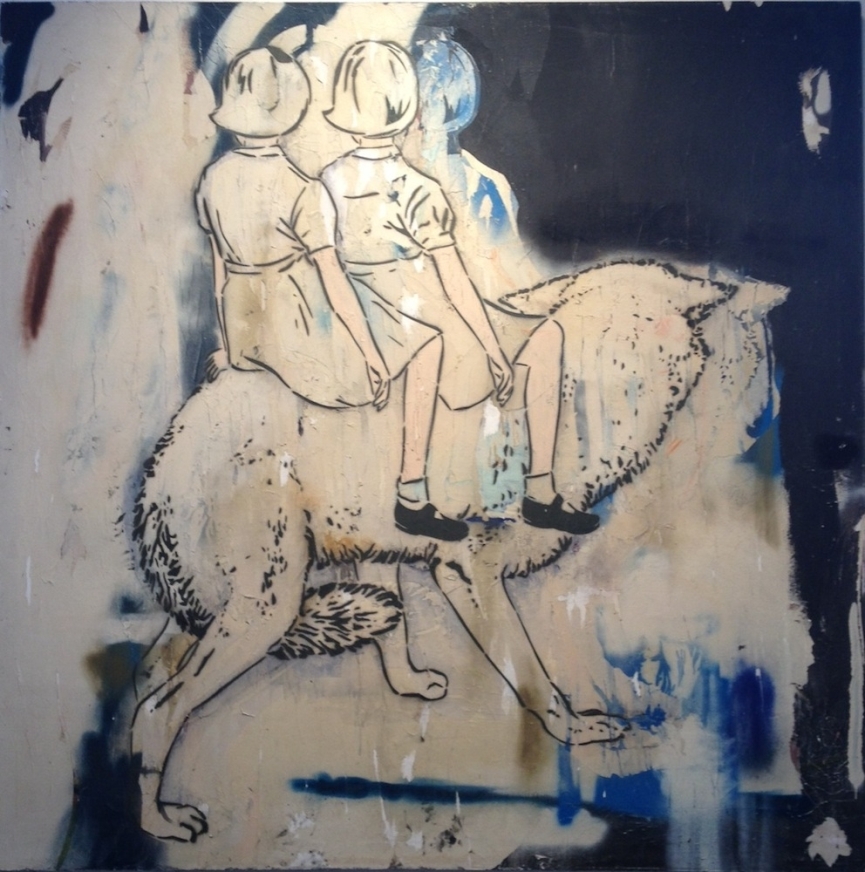 Amanda Marie - Background
Amanda Marie Ploegsma, or simply - Amanda Marie, draws her inspiration from idealized concept of perfect American childhood, as she creates images that resemble iconic illustrations of so-called Golden Age children storybooks. Her main characters are an archetypal girl and an archetypal boy who find themselves in various situations. Often intertwined and challenged by an artistic intervention that symbolically bursts their protective bubbles, these symbolic kids find themselves in surreal atmosphere. Children she paints bear clear resemblance to the face of the artist, thus unveiling the autobiographical layer of meaning. The viewer will remain enchanted and puzzled, or sometimes uncomfortably tickled when gazing upon her sweet, playful and spooky pictures.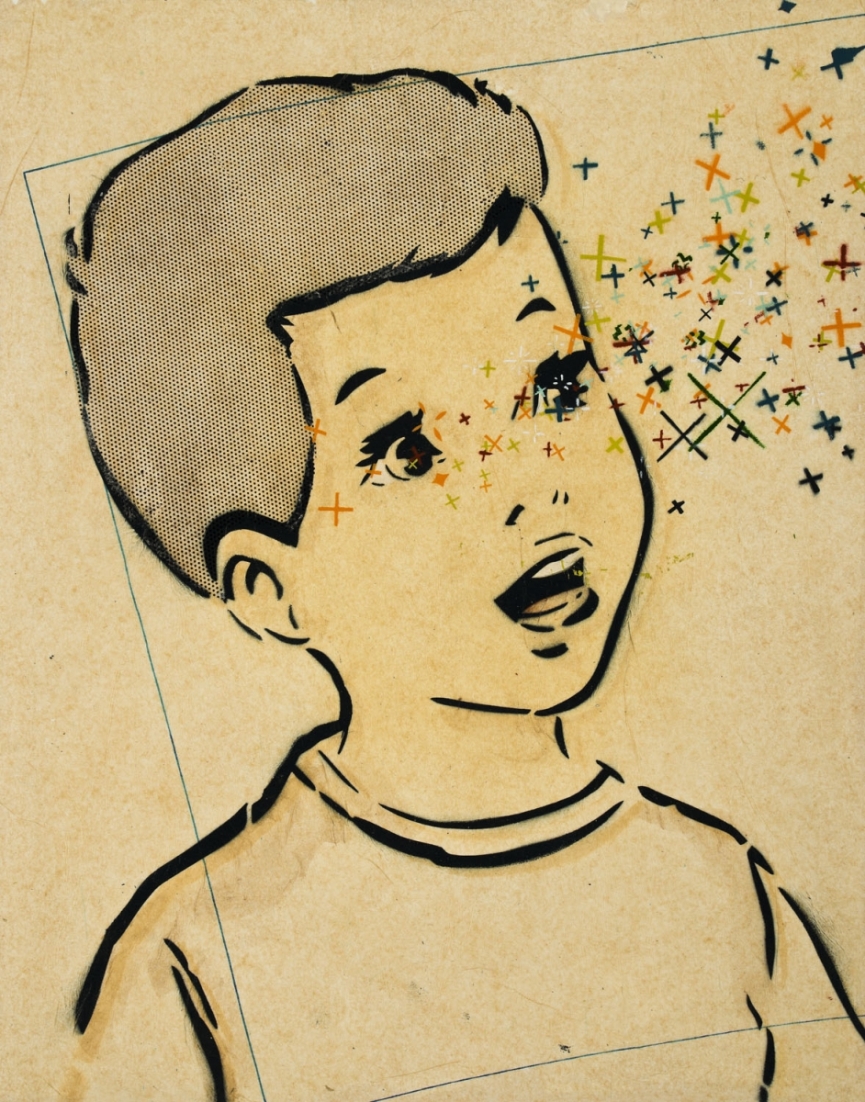 Amanda Marie is a nostalgic street artist who creates in a number of media. Her work often features multiple, mirrored images or repeated elements. Regardless of the scale of her work, the same principles can be found on her paintings, street art work and murals. She exhibited her work nationally and internationally, and her work has been featured on numerous art fairs.