What constitutes an artistic drive in the contemporary world? Has creative impulse become sustainable solely on the fuel of profit? Surely, there is much more to it… We have been trying to find this out on numerous occasions, whether exploring the charitable nature of street art (check out our article The Good Heart of Street Art) or, more recently, the collaborative potential of urban art (read more in Find Your Crew!). But this time, it's going to be easy – we are taking a closer look at the most recent endeavors by Amanda Marie and X-O. Widewalls community surely recognizes them from stories such as Balancing act and 21st Precinct. Already focused on an ongoing project, the artistic duo has an exhibition at C.A.V.E. Gallery…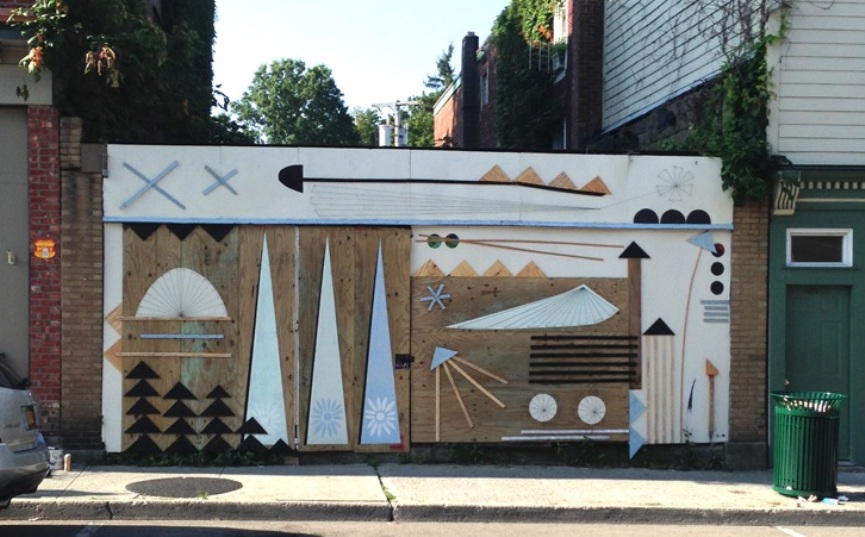 Amanda Marie – A Creator of Nostalgia
Amanda Marie is skilled when it comes to stencils, no doubt about it. But, what of the ways in which she creates the narrative of melancholy and nostalgia, reminiscing about the golden era of the American Modern society? She is, perhaps, trying to depict carefree situations and convey the spirit of liberty, but to what end? This is the moment when the aesthetics of Amanda Marie becomes more clear in the eyes of the public – upon deeper investigation, one becomes aware of the underlying connotational instances of Marie's work. The initial comfort is contrasted with surreal scenarios, depicting the concepts of alienation and feelings of being lost. Amanda Marie articulates a bold visual language and a meticulous devotion to technique…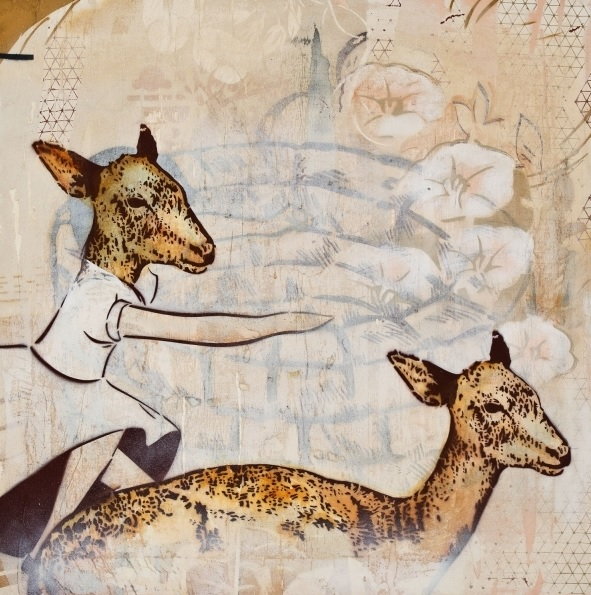 Getting to Know X-O
Owner of Andenken Gallery and Battalion Boutique in Amsterdam, also known as Hyland Mather, X-O is a creative individual who channels the potential of found objects into inspiring artwork. It is quite interesting to understand the artist's rapport with the source material for his creative process. Namely, X-O refers to the pieces he uses for artistic purposes as lost objects. Thus, the artist reveals something, not only about his practice, but the perception of our reality. Produced form scrap wood, metal, plastic and sometimes including original works on paper, X-O's assemblages are not sums of repurposed parts, but a testimony of the postmodern epoch which permeates our beings…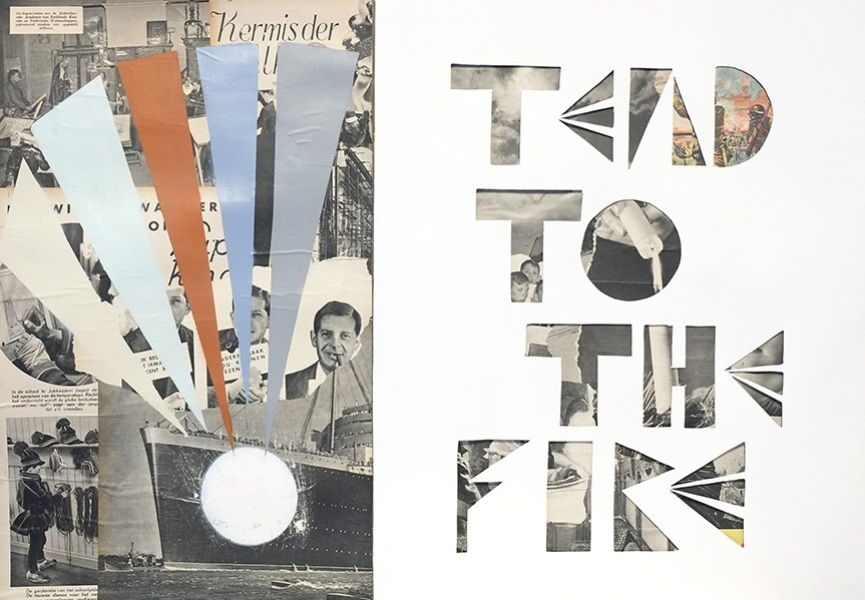 Beautiful Times – An Ongoing Traveling Art Project
An intriguing project by the artistic duo, named Beautiful Times, had begun last summer. Amanda Marie and X-O have been traveling the United States creating signature murals, stencils, paintings and installations. Their urban interventions are pointed toward a noble goal. The project represents a way to support and create awareness for the Morgan Adams Foundation for pediatric research and the Lady Bird Johnson Wildflower Center. The exhibition itself is a celebration of the project and includes new Abandoned Paper Collage series by Amanda Marie and six new canvasses Banners For Pretending by X-O. The exhibition is on view from November 26th to December 14th 2014, at C.A.V.E. Gallery.
Explore the nature of Urban and Street Art – sign up for My Widewalls and get timely info on charitable events and heartwarming projects such as Beautiful Times! Create a FREE profile today!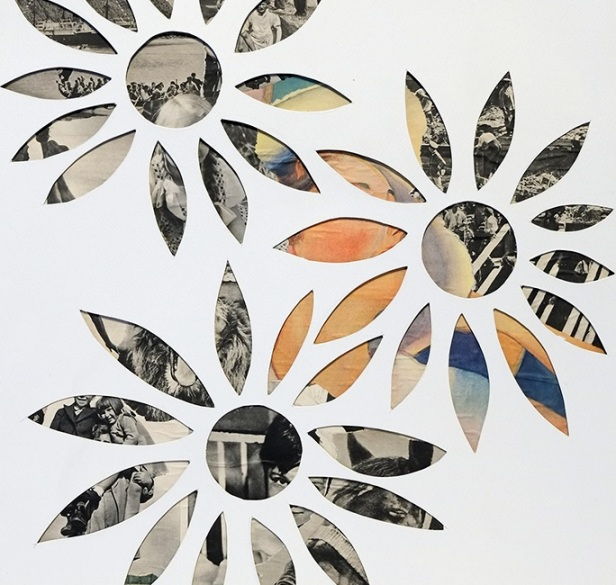 Feature images: Amanda Marie - artwork (segment); Amanda Marie - Sneaking around; Amanda Marie - Off and running (segment); X-O - Lost Object;
Images courtesy of C.A.V.E. Gallery.