If you happened to be around the New York Public Library two days ago, you were in for a treat. Quite naked and very pregnant, American singer and songwriter Amanda Palmer posed outside of it, recreating the Verity statue by British artist Damien Hirst. In a performance act announced via her personal blog on August 17th, the eight-months pregnant musician stood on a wooden platform holding a sword, surrounded by children's books. Half her nude body was colored brown, while the other half was meticulously painted to reveal her anatomy and her fetus - resembling the 20 meter high 2012 sculpture by Damien Hirst, now on long-term loan in Devon, UK.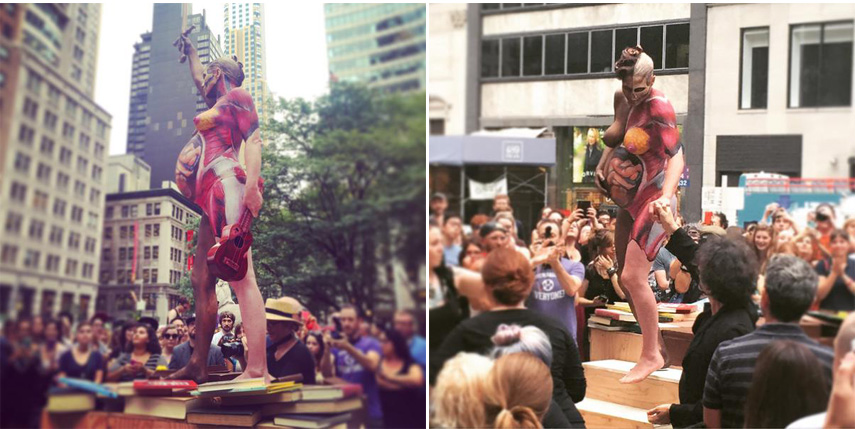 The Nude Performance of Amanda Palmer and Fetus
At 6pm on August 20th, the artist also known as Amanda Fucking Palmer went on with the performance project she announced on her website three days earlier. "I'm doing a kind of goodbye thing before going off to birth this baby. This is a slightly weird one, but bear with me….it'll be worth it, i swear", wrote Palmer in her announcement, as she also asked the visitors to bring children's books as a donation to the New York Public Library's early literacy program. According to Amanda Palmer, the project has been built in secret for the past two months. The performance was filmed by a small camera crew, and will be turned into a film clip which will then be released through Patreon, a crowdfunding platform for artists.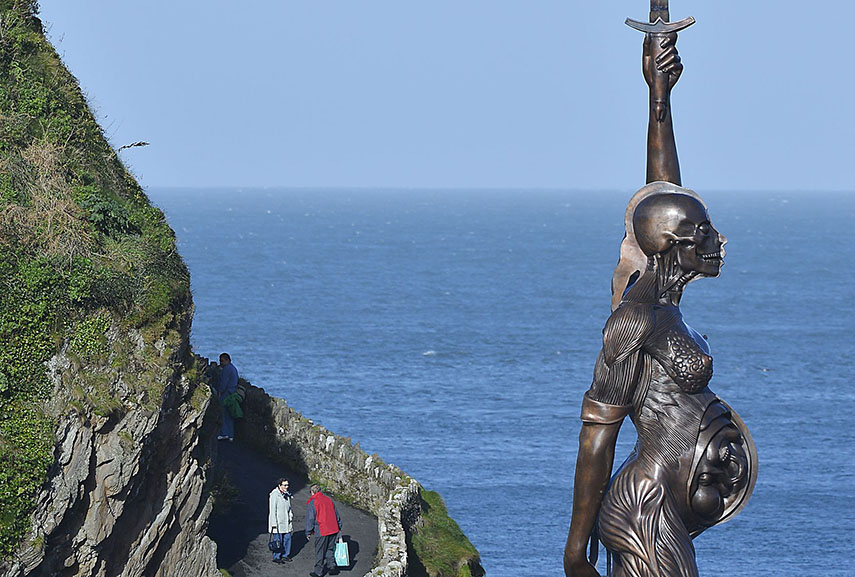 Amanda Palmer Recreates Damien Hirst
Although she hasn't stated it would be a tribute piece to Damien Hirst, it is quite clear from the performance that Amanda Palmer paid homage to the Verity statue. According to Damien Hirst's website, "Verity is an allegory for truth and justice", and it draws inspiration from Edgar Degas's 1881 painting Little Dancer of Fourteen Years. Verity, like Amanda Palmer, also stands on a pile of scattered legal books, and with a nice idea in mind, the musician used her symbolism and aesthetics to help the NYPL get books for children and parents who can't afford them.
Don't you agree? Share your thoughts over on our Facebook page!
For the latest art news, sign up for your free Widewalls profile!
All images used for illustrative purposes only.