For decades street artists were seen as outsiders and outcasts from the mainstream art scene. But throughout the years, these artists managed to get respect and admiration of collectors, critics and curators alike. Now some of the biggest names in the street art scene joined forces to participate in Amazon Street Art Project that will present their work to the global audience. Artists AIKO, Ron English, Faith47, Gaia, Ganzeer, Logan Hicks and stikman have each created a unique print, in their own signature style for the project that aims to bring their works to fans worldwide. Amazon will release seven prints of each artist, signed and numbered in an edition size of 50 each.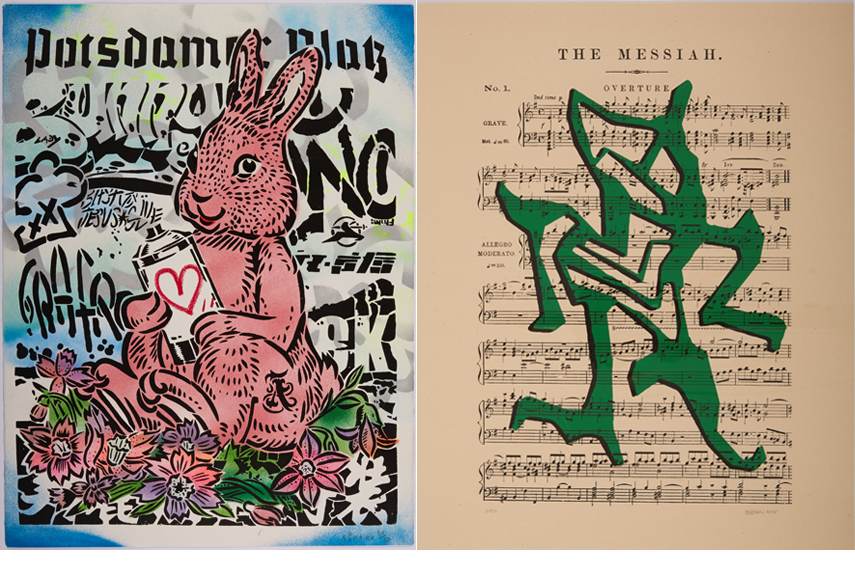 Amazon Street Art Project Brings Street Art to the Global Audience
Under the guidance of one of the best street art bloggers Vandalog, Amazon Street Art Project composed an online exhibition of never-before-seen prints by some of the most prominent street artists of our time. RJ Vandalog, the curator of the project explains why this particular group of artists was chosen for the project. "This curated selection of prints and editioned works is about capturing a small slice of the variety that exists within street art, and making it accessible to collectors and fans of worldwide. The men and women included in this series made their names by putting up art on the street. Today, they also work in studios, producing pieces for collectors who want to support and share in the joy of artwork that transforms public space". Participating artists are just as excited about the project. Artist Ron English, for instance, believes that this is a great way of engaging in a dialogue with the public. "My art has always been about connecting ideas and people in the broadest way possible, and I am excited to find a partner with the reach of Amazon that shares my commitment to open dialogue."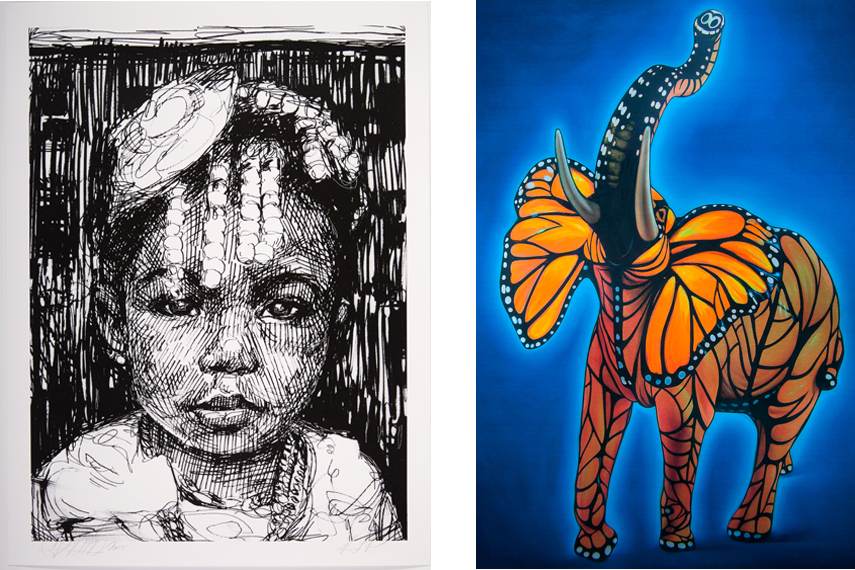 A Slice of a Street Art Variety
Each artist has prepared an original print that will be available for purchase during the project. A colorful symbiosis of two amazing animals can be viewed on the artwork by Ron English. "Monarch Elephant is about evolutionary alternatives and is part of my NeoNature exhibit at Corey Helford Gallery in Los Angeles", said the artist about his piece. Beauty of nature is also portrayed in Faith47's print named The Psychic Power of Animals, while street artist Gaia created a portrait of a wide-eyed little girl entitled Amani. AIKO's Bunny depicts both artist's affection for rabbits and for spray paint, while the mysterious artist stikman plays with notes in Overture.
In an exclusive statement for Widewalls, Egyptian artist Ganzeer elaborates the environmental undertone of his imagery : "I'm particularly excited about this piece because it marks a bit of a departure from my past work: AFTER THE STARSTUFF is actually the first page from a sci-fi graphic novel I'm working on. I designed it with the intention of working as a stand-alone piece though with its stand alone statement, and I think it works well. I'm hoping it'll get us to think not only about the environment, but also about the legacy we're leaving behind for generations to come."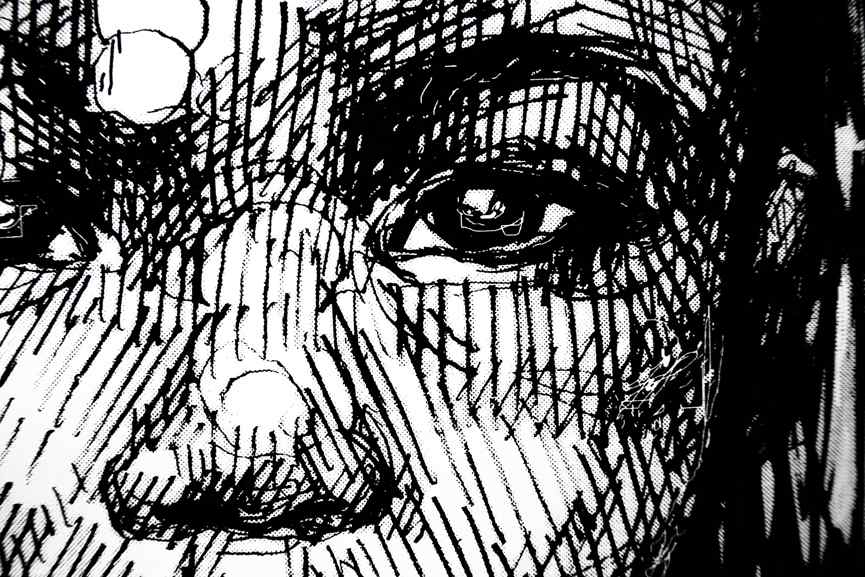 Get your Original Print via Amazon Street Art Project
Curated by Vandalog and powered by Amazon, this project will bring works by established street artists closer to the global audience and collectors will have an opportunity to buy their works starting from December 7th, 2015. These artworks are already on display at Amazon Street Art Project webpage so make sure to visit the website and pick out your favorite piece. The prices of available works range from 200 to 550 USD and prints will be available until December 13, 2015 or until they sell out.
Feature images : Faith47 - The Psychic Power of Animals, 2015 ; Logan Hicks - Wasted Lives, 2015 ; Left : Ganzeer - After the Starstuff, 2015 / Right : Ron English - Monarch Elephant, detail, 2015 ; All images courtesy of Vandalog