The 1960s were marked by various artistic phenomena, but also the increasing involvement of women who decided not to perpetuate the inherited models of socially prescribed roles. Such an autonomy went along with the sexual revolution, the counterculture, and was enforced by popular culture.
Although Pop art was celebrated after the leading proponents such as Andy Warhol, James Rosenquist or Tom Wesselmann, all of them men, this particular movement also nurtured an array of equally gifted and rather bold women artists who used their art as a vehicle for their own, and furthermore, broader social emancipation.
The current exhibition titled The Amazons of Pop: She-Bam Pow Pop Wizz! at the Museum of Modern and Contemporary Art of Nice tends to honor and unravel an array of different stylistic approaches to art-making undertaken by North American and European women inspired by the Pop art.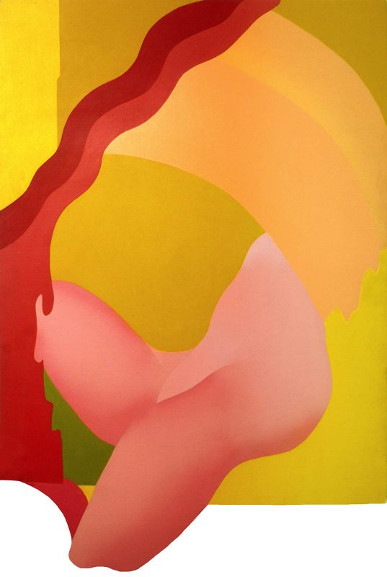 The Context
The early 1960s championed astounding comic heroines such as Barbarella, Jodelle, and Pravda la survireuse (Pravda the motorized survivor). All of them shared in common the autonomy, strength, and firmness, and so they represented the new image of a powerful woman reminiscent of the Amazons who had an important role in the sexual revolution. Infused by the comic or screen heroines such as Brigitte Bardot or Jane Fonda, and the imagery of Pop art, some female artists developed a unique pictorial language through which they have explored sensuality, eroticism, and the female body.
The exhibition follows their impulses saturated with the love politics between 1961 until 1973, marked by the quests for sexual emancipation, social rights, and pacifism that started shattering like glass amid the geopolitical contestation, environmental concerns, and consumerism.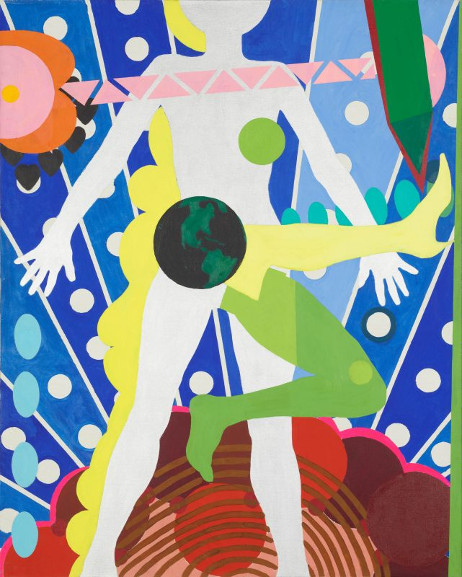 The Artists
The exhibition focused on a generation of European and North American women who contributed to the internationalism of Pop Art honors the 30th anniversary of the museum with the numerous highlights form its collection - the works by the magnificent Franco-American artist Niki de Saint Phalle, who stood between New Realism and Pop Art.
The installment also brings paintings and works executed in other media by renowned figures such as Evelyne Axell, Christa Dichgans, Natalia LL, Yoko Ono, Martha Rosler, Carolee Schneemann, and many others.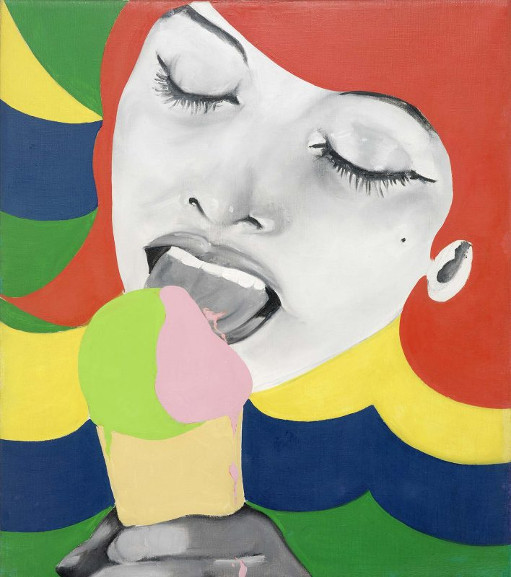 The Amazons of Pop at MAMAC
The current exhibition brings a fresh interpretation of the historic period marked by the white male artists while being considerate of the contemporary context of women's struggle that still confronts the patriarchy imposed by the majority of right-wing leaders in both Europe and North America.
The Amazons of Pop: She-Bam Pow Pop Wizz! will be on display at the Museum of Modern and Contemporary Art in Nice until 28 March 2021.
Featured image: Christa Dichgans - Plastikwolke (Plasticcloud), 1969. Aquatec on canvas, 70 x 70 cm. Collection Nicole Hackert and Bruno Brunnet, Berlin. Couretsy Contemporary Fine Arts gallery, Berlin. All images courtesy MAMAC Nice.