No other nation in the world has been so conscious of the power of pictures as the Americans have.
Our perception of America and the imaginations of American self-image have been shaped through film, television, media, and the entertainment industry, painting a perfect picture of the American Dream.
In times of "fake news" and "alternative facts", emotionally charged images and symbols interwoven with the "American Way of Life" are called into question.
Currently on view at Museum Frieder Burda, the exhibition America! America! How Real is Real? demonstrates how American artists from the 1960s commented on the American reality, at the same time reflecting how the country itself addressed the reality and truth in recent decades.
The show features some 70 masterpieces of US contemporary art by artists such as Alex Katz, Jeff Koons, Jenny Holzer, Roy Lichtenstein, Robert Longo, Cindy Sherman, Jeff Wall, Andy Warhol, among others.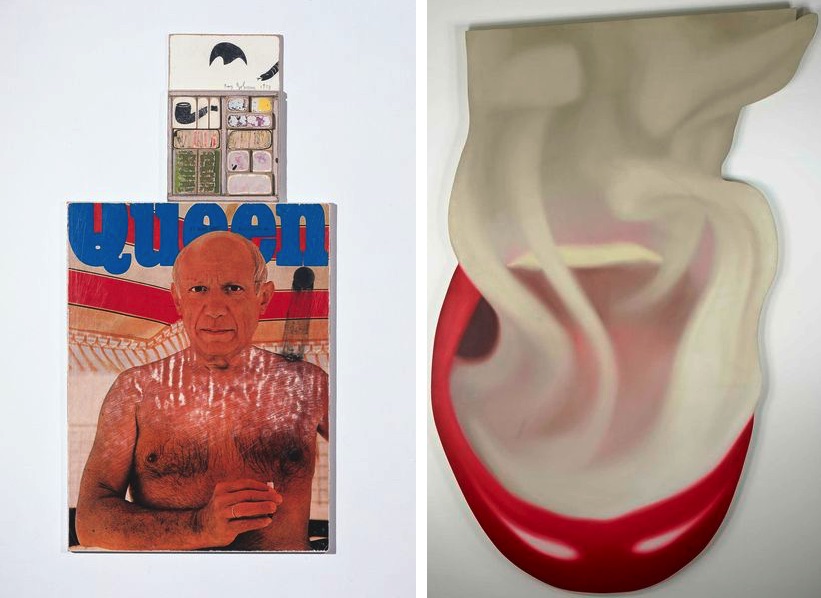 Capturing the American Reality
Through works from the museum's collection and prestigious international loans, the exhibition at Frieder Burda Collection takes the viewers on a journey through American visual culture.
It addresses the ambivalent relationship between the real and fake that have been repeatedly found their way into American symbolism and imagery.
This changing society was continuously captured by artists, equally treating the image and portrayal, the reality and deception.
Through a variety of means and media, techniques and strategies, artists dissected American everyday life, its myths, disasters, and projections disseminated through a flood of images.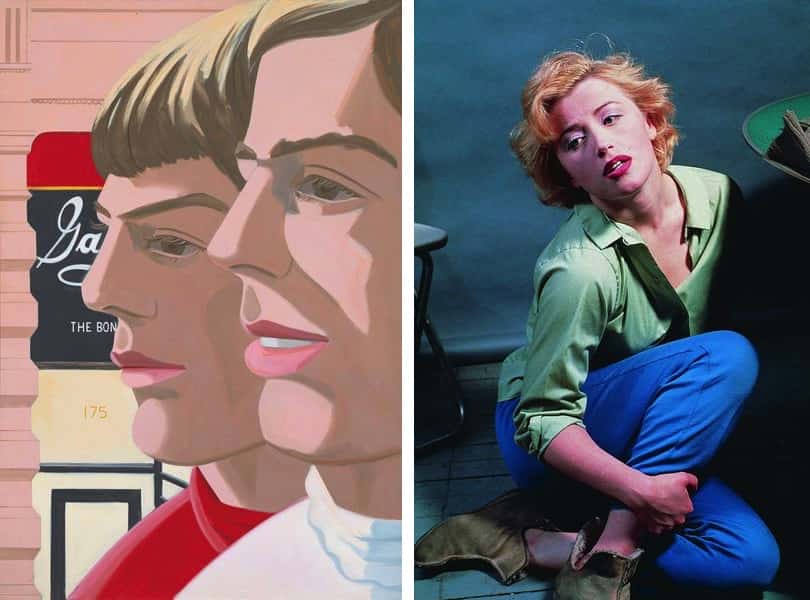 Highlights of the Show
Delving deep into the USA's visual memory, the piece THINK by William N. Copley is the leitmotif of this exhibition. Depicting an imaginary US flag, this subversive piece shows a deliberate alternative to ideologically garnished patriotism.
Through a range of pieces, the exhibition challenges the observer to think about the production and circulation of images. Therefore, it includes Andy Warhol's silkscreens from the early 1960s associated with violence and death, the new form of painting that reflects the reality of the consumer society demonstrated in the works by Roy Lichtenstein, James Rosenquist or Tom Wesselmann, and Robert Longo's recasting of media images as subjective events.
Exploring how major art trends have reflected the reality increasingly appearing as media construct, the show presents a range of works from Alex Katz's striking realism and Eric Fischl's psychologically charged studies of a confused middle class to Cindy Sherman's poignant self-portraits to Vanessa Beecroft's performances that question body ideals.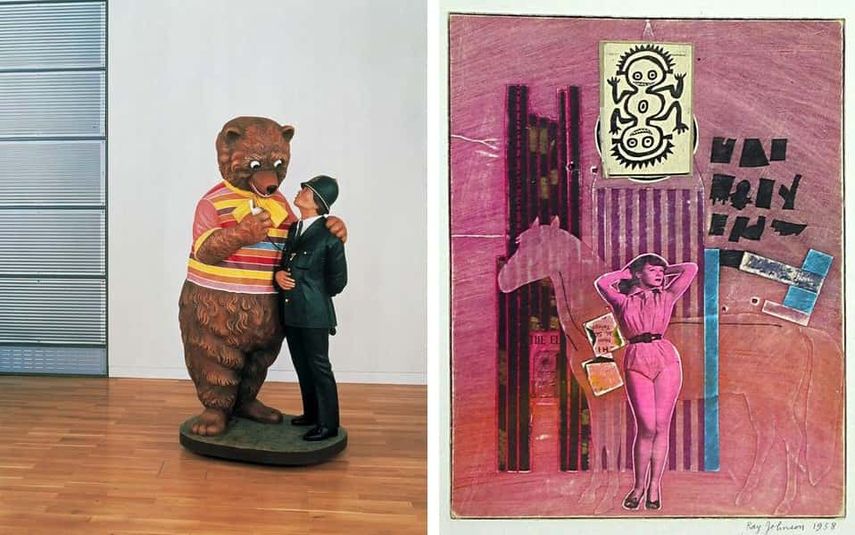 America at Museum Frieder Burda
Commenting on the evolution of the exhibition, curator Helmut Friedel explained he initially aimed at creating an exhibition rooted in the rich collection of American art belonging to Museum Frieder Burda itself.
Soon, the circumstance of changing and confusing political stances and statements by the US president, took the exhibition beyond the confines of the museum's collection. Henning Schaper, the new director of the museum in Baden-Baden, explained it was very important that the exhibition stimulated an exchange of thought on current issues "such as our attitudes to the truth and respect for the truth in both an individual and a global context."
The exhibition America! America! How Real is Real? will be on view at Museum Frieder Burda in Baden-Baden until May 21st, 2018.
The exhibition is accompanied by a 180-page catalog that includes prints of the artworks and essays by art historians, journalists and communication scientists. A program documenting music and film history in the era of pop art is also being published alongside the exhibition.
Featured images: Museum Frieder Burda, Installation "America! America!"; Photos by Volker Naumann; Robert Longo - The Haunting (Triptych), 2005. Coal on paper, 226,1 x 121,9 cm. Sammlung Siegfried und Jutta Weishaupt © VG Bild-Kunst, Bonn 2017; James Turrell - Wedgework, 2016 Installation, Fluorescent light, LED | 3.8 x 8 x 15 m. Photo Florian Holzherr, Courtesy Häusler Contemporary München | Zürich; James Turrell - Ganzfeld APANI (Venice Biennial 2011), 2011 Installation, LED| 16 x 12 x 6 m. Photo Florian Holzherr, Courtesy Häusler Contemporary München | Zürich; William N. Copley - Imaginary Flag for U.S.A., 1972 © VG Bild-Kunst, 2017; Tom Wesselmann - In Alice's Front Yard, 1992. Oil on aluminum, 160 x 221 x 28 cm. Sammlung Siegfried und Jutta Weishaupt © VG Bild-Kunst, Bonn 2017; Eric Fischl - Living Room Scene III, 2002. Oil on canvas, 216 x 290 cm. Udo und Anette Brandhorst Sammlung © Eric Fischl, 2017. All images courtesy of Museum Frieder Burda.