What makes a family? The first thing that comes to mind is a nuclear family as understood in the western society. Yet, a family can be understood as a much broader concept.
There are families we are born into and the ones we have chosen. Besides DNA, the family can be formed by life experiences, common interests or even social media networks.
The definition of the American family will soon be explored at the Museum of Fine Arts in Boston. Titled (un)expected families, the exhibition will investigate the subject in the broadest sense of the term through photographs ranging from the Victorian era to today.
The show will feature more than 80 images taken by photographers from the 19th century to today, depicting a wide range of expected and unexpected relationships.
Defining the American Family
Convents, migrant families, and Marine brigades - these are only some of the groups featured in the upcoming photography exhibition, showing that the concept of a family has long taken many forms.
From staged portraits to snapshots and found photos, documentary and fine art, an array of traditional and alternative family structures question the definition of the American family from the Victorian era to the present.
As Karen Haas, Lane curator of photographs, explains, ever since the dawn of the medium, photographers have been drawn to capture likenesses of their loved ones. "Perhaps that power to freeze a moment in time is what explains why family photographs are so often described as the first thing one would save from a burning building", she adds.
Spanning 150 years, the images featured in this show aim to challenge visitors to consider what family means to them.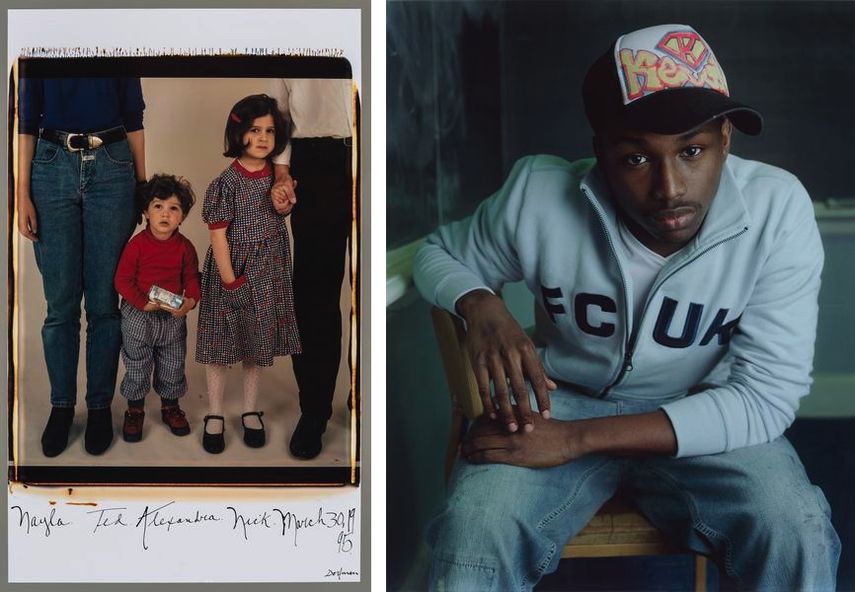 Highlights of the Show
Drawn mainly from the MFA's holdings, the exhibition includes photographs by celebrated artists such as Nan Goldin, Gordon Parks, Nicholas Nixon, Sally Mann, Diane Arbus, Tina Barney, Emmet Gowin and Bruce Davidson.
Loans from private collections include Victorian-era "hidden mother" photographs of children, depicting infants in the laps of concealed adults, and turn-of-the-century portraits of women in intimate relationships sometimes referred to as "Boston marriages".
Through these works, the show will emphasize many New England photographers whose work centers on familial relationships such as Zoe Perry-Wood, Amber Tourlentes, and Caleb Cole.
Other highlights of the show include the explorations of father-son relationships through photographs by Dawoud Bey, Duane Michals, David Hilliard, Arno Rafael Minkkinen and Jim Goldberg; photographs representing multiple generations of a family, from Julie Blackmon's Baby Toss from 2009 to Ernest C. Withers' Twins at WDIA, Memphis from around 1948; the experiences of LGBTQ couples, families and individuals captured in the works by Amber Tourlentes, Zoe Perry-Wood and Jess Dugan; as well as photographs depicting bonds among close-knit communities, known as "chosen families", by Louie Palu, Danny Lyon and Nan Goldin.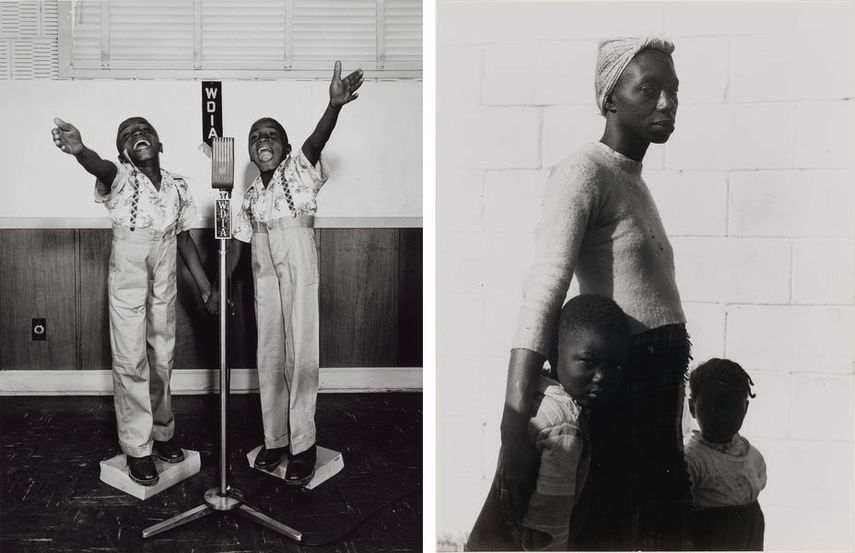 The Search for the American Family at MFA Boston
These poignant and often emotional photographs provide a valuable insight into the shifting concept of a family, highlighting socio-economic polarities, the spectrum of gazes, absences and appearances.
The exhibition (un)expected families will be on view at The Museum of Fine Arts in Boston from December 9th, 2017 until June 17th, 2018.
As an interactive component of the show, the visitors will be invited to share their thoughts about their own families on response cards. A selection of these answers will be exhibited on rotating basis, subsequently being archived as part of the permanent exhibition record.
Featured images: Nan Goldin - Jimmy Paulette and Tabboo in the bathroom, NYC, 1991; Tina Barney - Thanksgiving, 1992; Nicholas Nixon - Yazoo City, Mississippi, 1979; Nicholas Nixon - Tammy Hindle, 2006; Left: Milton Rogovin - Felix and his Wife, Buffalo, from the series Lower West Side Revisited, 1992 / Right: Roswell Angier - Mr. and Mrs. Steve Mills, Pilgrim Theatre, Boston, 1973; Left: Artist Unidentified - Untitled, Hidden Mother, c. 1860s-70s / Right: Jock Sturges - Misty Dawn and Alisa Northern California, 1989; Julie Mack - Self-portrait with family in SUV, Michigan, 2007; Dorothea Lange - Migrant Family, Texas, 1936; Christopher Churchill - Hutterite Classroom Gildford, MT, 2005; Brian McGuire - Brittany Marcoux and Tanja Hollander, Swansea, Massachusetts, 2012. All images courtesy of MFA Boston.