Coined by German photographer, art historian, and art critic Franz Roh in 1925, the term "magical realism" refers to modern realist paintings with fantasy or dream-like subjects. The movement emerged as a reaction against modern or avant-garde art, with an idea to evoke the mysteriousness and uncanniness of everyday reality. What characterizes these works is a sharp focus, suggestive ambiguity and an uncanny assemblage of ordinary things.
The current exhibition at the Georgia Museum of Art surveys a range of American artists who embraced realism, representation and classical artistic techniques in the face of the rising tide of abstraction at mid-century. Titled Extra Ordinary, the show takes the 1943 show American Realists and Magic Realists at the Museum of Modern Art as its point of departure, featuring a suite of paintings originally included in MoMA's show.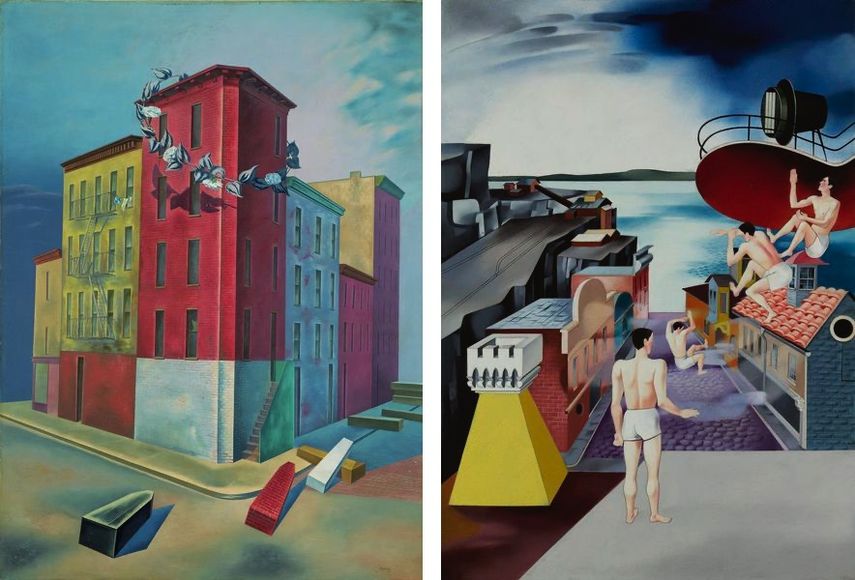 Magic Realism
Part of the trend toward classicism in the interwar years that aimed to move away from more expressive styles, Magic Realism sought to emphasize observable reality. Artists of the movement distinguished themselves from the Surrealists, as they did not wish to probe the unconscious, dreams, or interior states, but rather they explored the strangeness and incongruousness of existence. This strangeness was conveyed through odd juxtapositions of objects, distortions of space, or hyperrealism.
As it was never a unified movement, artists in various countries created their unique visions through their unique ideas and styles. In the USA, it was the 1943 exhibition American Realists and Magic Realists at the Museum of Modern Art that introduced the term magic realism into the American art historical lexicon. The canon of artist which are now identified with the movement has been codified through a series of exhibitions organized by curators Alfred H. Barr, Dorothy C. Miller and Lincoln Kirstein, among others.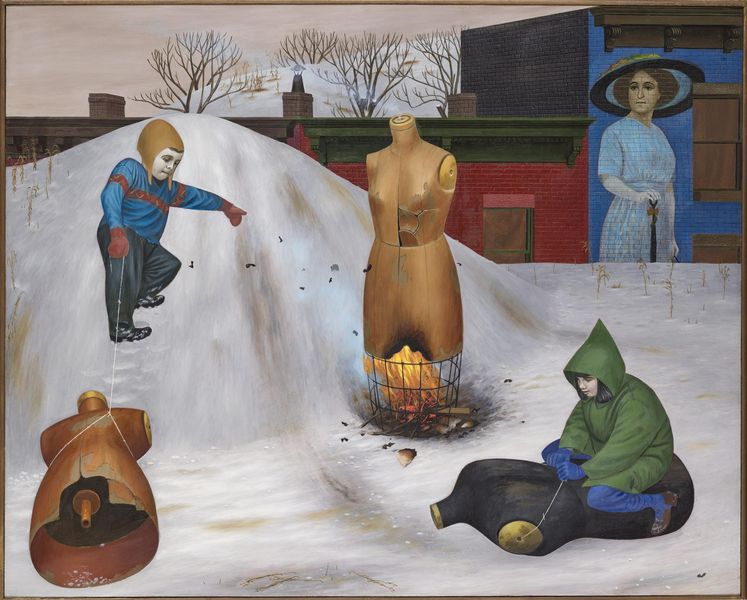 Extra Ordinary
Extra Ordinary brings together significant works by Ivan Albright, Paul Cadmus, Philip Evergood, Jared French, Henry Koerner, George Tooker and John Wilde, along with a number of less-known artists.
The exhibition reveals the slippery task of categorizing this eccentric group of painters into a single style, while revealing "the extreme eclecticism" of American art world during this period, as critic Clement Greenberg put it. It also includes a wider constellation of artists who turned to the mysterious, supernatural and hyperreal in order to engage with the realities of the world around them, including Gertrude Abercrombie, Honoré Sharrer, Eldzier Cortor, Hughie Lee-Smith, Everett Spruce and Patrick Sullivan.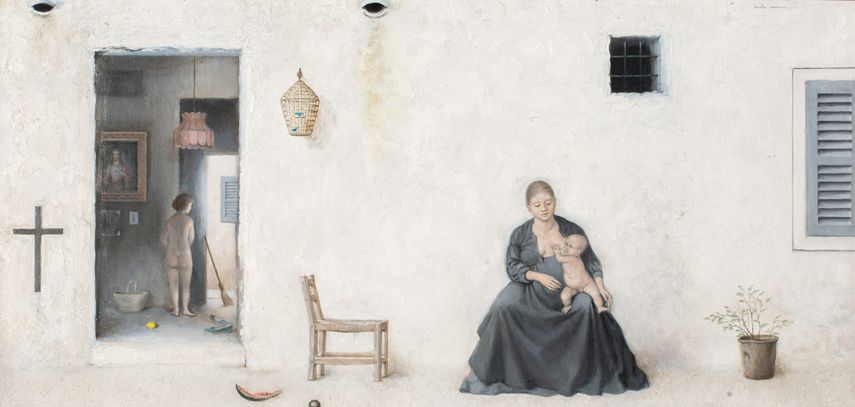 Magic Realism at the Georgia Museum of Art
Curated by Jeffrey Richmond-Moll, curator of American art, the exhibition Extra Ordinary will be on view at Philip Henry Alston Jr. and Virginia and Alfred Kennedy Galleries at the Georgia Museum of Art in Athens, Georgia until June 13th, 2021.
Featured image: Brian Connelly - A Night Garden, 1955. Oil and casein on panel, 18 × 30 inches. The Schoen Collection: Magic Realism. Image courtesy of Debra Force Fine Art. All images courtesy the Georgia Museum of Art.