In 1979, Grey Art Gallery in New York hosted a trailblazing exhibition titled American Painting: The Eighties that set the tone for the contemporary art of the era. Bringing together work by artists such as Carl Apfelschnitt, Rachelle Epstein, Sam Gilliam, Bill Jensen and Elizabeth Murray, the show touched off a critical and spirited debate about the nature and direction of painting in America.
This iconic exhibition that sparked the art world commotion at the time will now be reconstructed at the Cincinnati Art Museum. American Painting: The Eighties Revisited will present 40 of the 41 paintings from the original American Painting: The Eighties exhibition.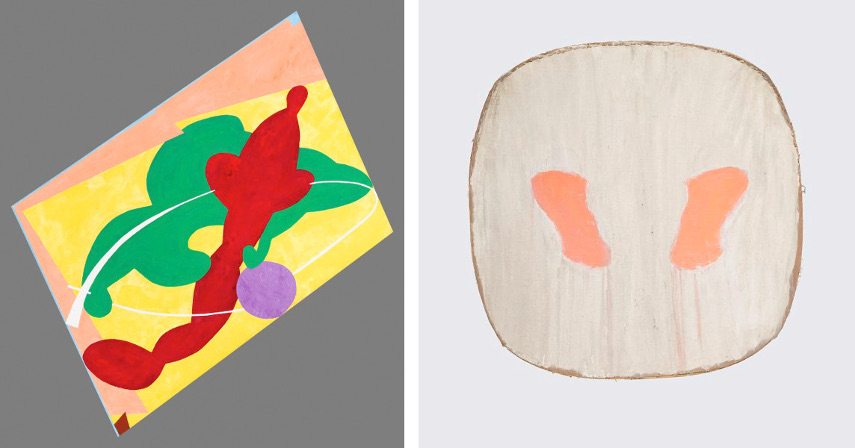 American Painting: The Eighties
Curated by the famed curator Barbara Rose, American Painting: The Eighties turned out to be a brilliant prophecy. Rose boldly brought together the work of 41 virtually unknown young painters, now considered some of the most iconic abstract painters of the late twentieth century.
Taking place at the time when many critics proclaimed painting as redundant, this exhibition was meant to be a forward-looking survey showcasing the medium's continued relevance. Explaining she was fed up with conceptual art, video, and photography, which she claimed showed "a retarditaire 'return to realism'," Rose championed for a return to "quality." She firmly stood by her prediction that abstraction would remain central to contemporary painting—an opinion controversial to this day.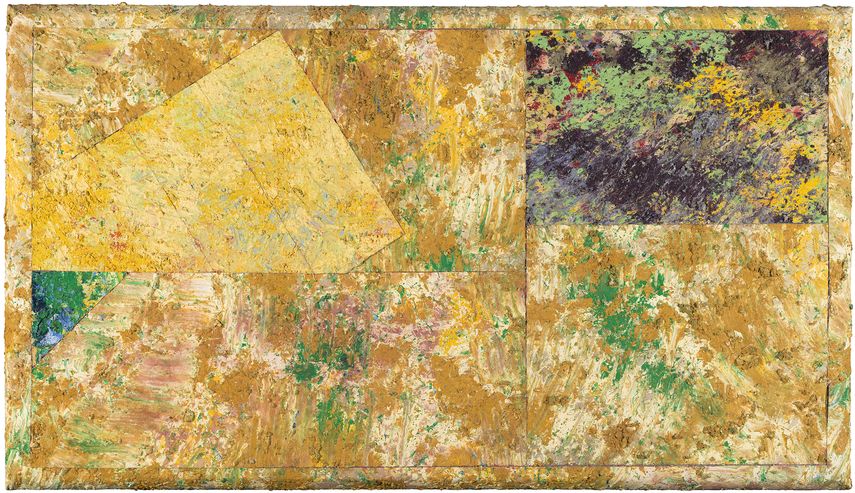 The Eighties Revisited
After the exhibition's highly publicized international tour, Ronnie Levinson Shore and John Shore acquired the entire exhibition in 1984. Self-educated and knowledgeable in contemporary art, they identified with the vision of Rose's selections, exhibiting their forward-thinking approach to collecting.
As Kate Bonansinga, director of the School of Art College of Design, Architecture, Art and Planning at the University of Cincinnati, and guest curator of the exhibition, explained, these artists "focused on formal concerns and on the material qualities of paint."
Many painters today continue with these foci, though the field has expanded considerably.
The Shores generously gifted 40 works of 41 to the museum, allowing the public to view these iconic paintings that document a pivotal point in the history of American painting, but also explore their own opinions of what defines the best of contemporary painting.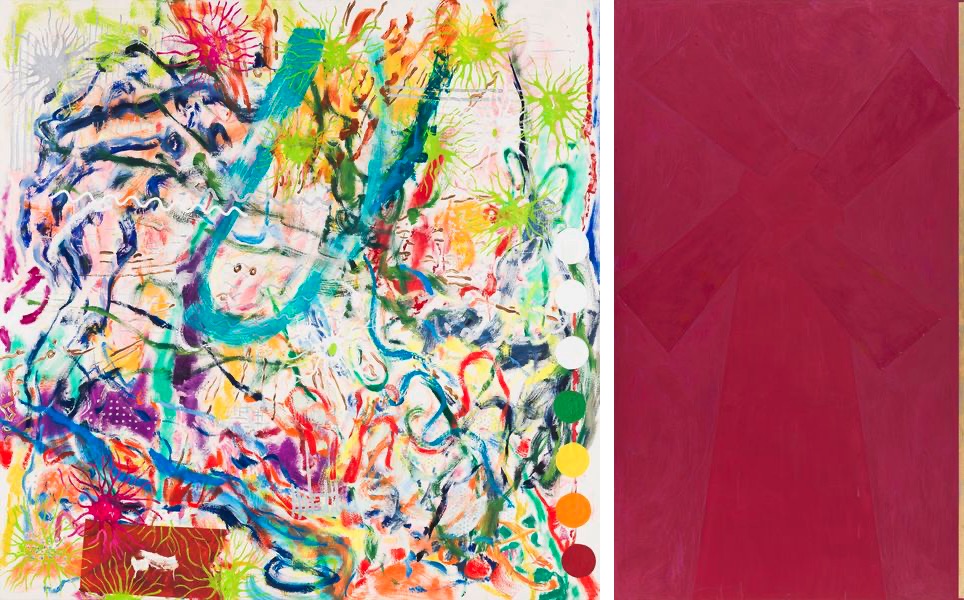 The Reconstruction at the Cincinnati Art Museum
The exhibition American Painting: The Eighties Revisited will be on view at the the Cincinnati Art Museum in Galleries 301, 302, and 303 on the third floor from March 12th until July 11th, 2021.
Featured image: Susan Crile - Two-Fold, 1978. Oil on canvas, Gift of Ronnie and John Shore. All images courtesy the Cincinnati Art Museum.