People often say "realism" and think "naturalism" instead. Although the two could be synonymous as a style of painting, "realism" refers to a few historical movements as well. These movements share certain aspects, nonetheless they mean slightly different things, especially with regards to individual national histories. American Realism is similar to French Realism and even Socialist Realism in terms of aesthetics and primary intents. Still, as a concept, the significance of American Realism is perhaps even greater, when taking the nation's acclamation into account. It is true that all realists played an important part of our collective art history, yet the United States have a bit more to be thankful for.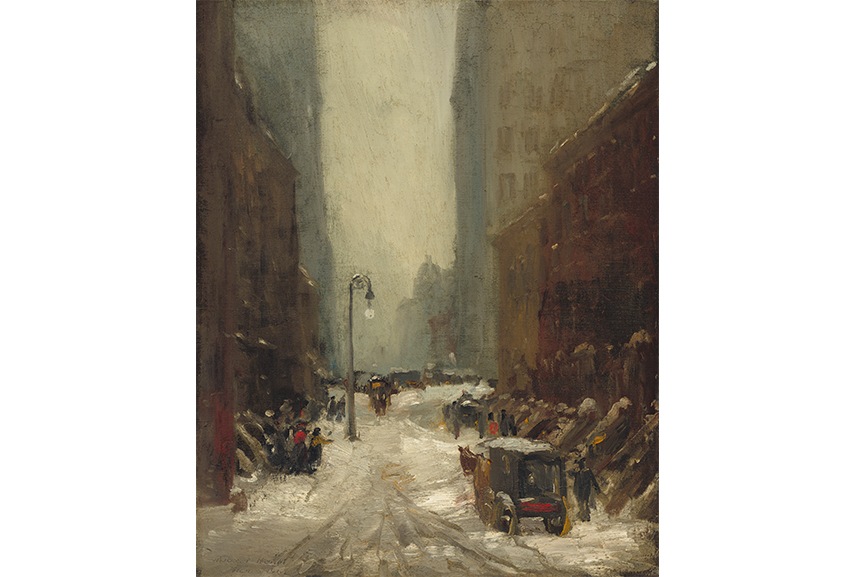 Art in The United States
Today, we tend to see the United States as an influential, far-reaching society with great power, which is recognizable at all levels, and therefore in art as well. But things weren't always that way. A lot of us overlook the fact that The United States of America is very young, both as a country and a nation. In the 18th century, when its independence was declared, art was not exactly the most imperative element to consider. It did exist in some form, but was painstakingly genre-less, mostly based on portraiture and regarded as a luxury, reserved for those who had the wealth to afford it. It was not until the 19th century that first significant steps were taken toward the country's integrity when it comes to arts and their relationship with the rest of the world. In its first half, two types of painting evolved subsequently - some painters turned to landscape painting, which was the next step in process of American art's revolution, and others contributed to the emergence of genre painting in the 1830s. Painters who were directly influenced by this period include Winslow Homer and Thomas Eakins, whose art was the first to announce the rise of American Realism.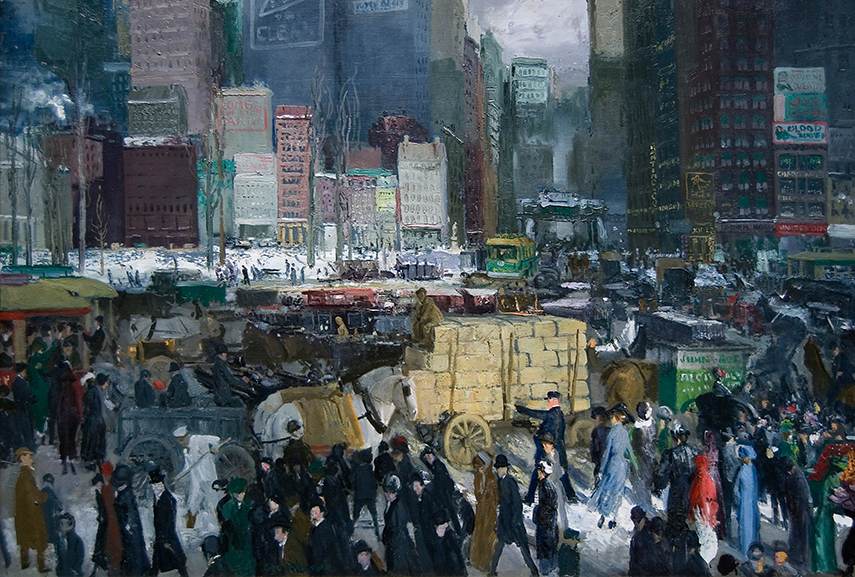 Recognizing the Importance of Realistic Interpretation
The art of Winslow Homer was thematically concerned with subjects from everyday life - which is how you'd probably define realism as a concept. However, it seemed that the artist (just like many of his colleagues) was too cautiously focused on country life, indifferently documenting the middle-class Americans and rural environments, without too much interest in the art of his European contemporaries and predecessors. Although this could be regarded as the inauguration of an objective outlook in American art, the real American Realism came with the younger generation, which finally chose the right subject matter to be realistic about. Stylistically informed by the art of European masters, such as Goya and Velasquez, a group of young painters (also known as the Ashcan School) moved the emphasis from the "uninspiring" subjects toward an engaging depiction of city life. This was a crucial moment in American art, and the first time that the United States truly became part of the world's art scene.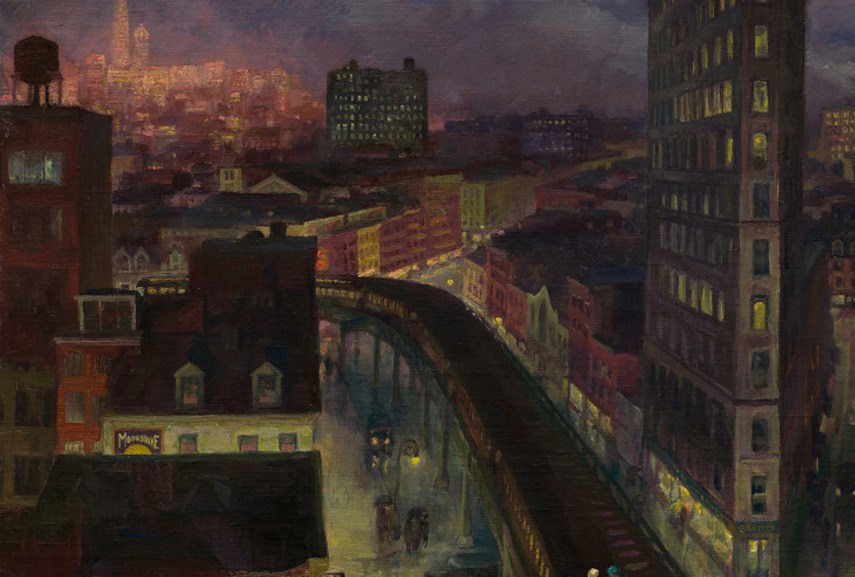 The Real American Realism
So, when you talk about American realism, you're really talking about the rebellious, progressive Ashcan School - unless you're referring to literature, of course, but this article will be focusing on the work of visual artists rather than writers (but that shouldn't stop you from researching the work of Mark Twain and William Dean Howells ). The thing that differentiated these artists from all the others was their ability to recognize true potential of American culture, which apparently lay in urban life and translated the atmosphere of a metropolis. Although we sometimes associate the word "metropolis" with glamour and high culture, the reality of a metropolis is based on other characteristics, such as inclusiveness, versatility, class diversity. American realists embraced the colloquial and the informal, the customary and even the "ugly" that defined the day-to-day life of big American cities, such as New York. It was precisely this city that inspired the members of the Ashcan School, most of whom became popular as individual authors as well. They were the ones to give Europe something they hadn't seen before.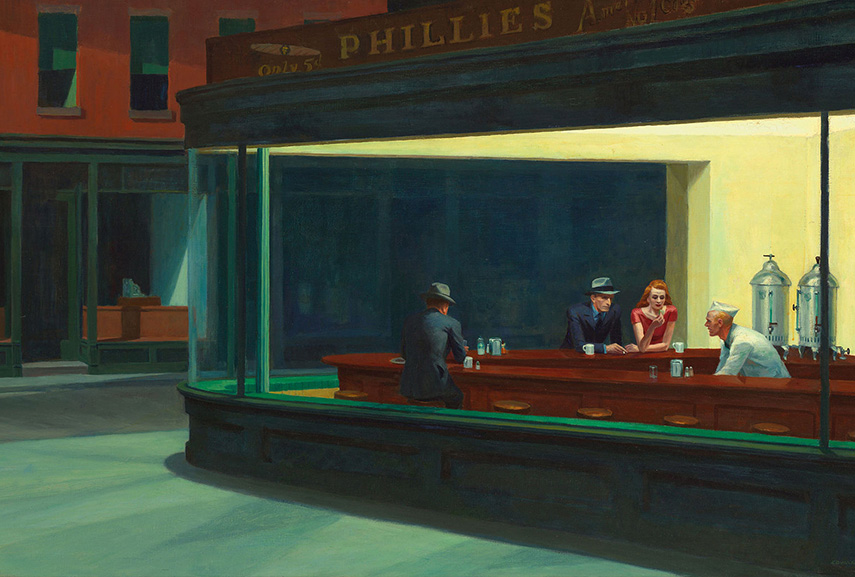 Impact of the Movement
From a sociological point of view, it is interesting to observe how Robert Henri, Joan Sloan, George Bellows and other members of the school came to an intuitive decision that the city was the one to define what's real, with its material and immaterial aspects. Accordingly, these people (along with the Ten Painters whose art pertains to the beginnings of American Modernism) were the ones who made it possible for American art and culture to become what it is today. In other words, you can be positive that Pop Art wouldn't have happened if there wasn't for this confident move and foretelling mindset, even if the two may seem essentially different. Of course, many other factors that came later, such as the film industry and music industry, made significant impact on their cultural development as well, but that still doesn't come close to the epiphany that made American artists recognize novelty and industrialization as the features that could help America achieve authenticity. It was one excellent way to represent the country in a realistic, yet patriotic way; and to tacitly monopolize the image of urbanity and democracy, one which it still aims to portray today.
Editors' Tip: American Realism
Robert Henri insisted that artists should make "pictures from life", and so the Ashcan School was conceived. Still, not to focus on one aspect of American realism solely, you should consider this illustrative book, which brings together 250 paintings from the American realist period, placed in a wider context. The members of Ashcan School are, naturally, included, but you will also be able to take a look at the works of other masters such as Mary Casatt, whose art was aesthetically closer to impressionism, or Andrew Wyeth, who came on the scene a little bit later in the 20th century.
Featured images: George Bellows - Both Members of This Club, 1909; Joan Sloan - McSorley's Bar 1912. All images used for illustrative purposes only.