The first edition of the Amsterdam International Art Fair 2015 is about to start! A unique art event in the largest city in the Netherlands will bring together more than 150 exhibitors from all over the world. The Amsterdam Art Fair 's main goal is to expose contemporary artworks for the purpose of sale and investment opportunity. With 150 artists and galleries from over thirty countries, this art fair will provide a great platform for art lovers of modern and contemporary art, and encourage them to invest in art. This amazing event is an initiative of Global Art Agency, and after successful editions in Barcelona, Vienna, Tokyo, Miami and Oxford, they set foot in Amsterdam. Although the emphasis is put on contemporary art, a special focus of the Amsterdam International Art Fair is street art.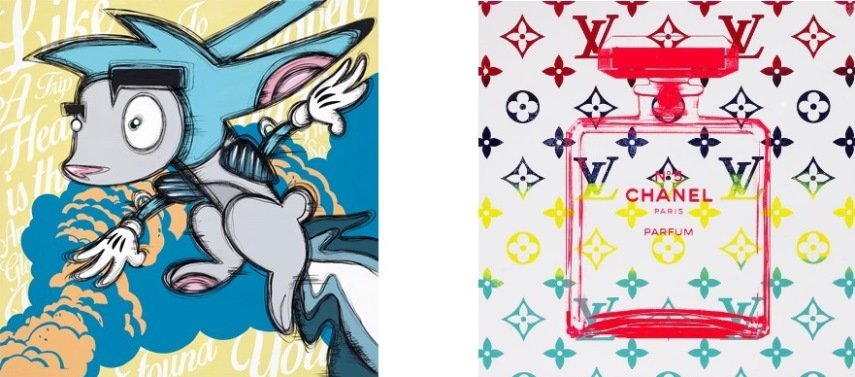 Amsterdam Art Fair – Highlights
Amsterdam International Art Fair 2015 will include works by well-known and emerging artists – painters, sculptors, photographers and street artists. The majority of artists and galleries are coming from the Netherlands, the United States, Australia, France, Belgium, the United Kingdom and Iran. Since the focus of the art fair is put on street art, it is logical that the "biggest stars" of the event are coming from this art movement. Works by the king of the street art – Banksy – will be on view, as well as those by Shepard Fairey, Shane Bowden and Mr Brainwash. The visitors will also have an opportunity to see works by Souren Mousavi, Loes van Delft, Blair Martin Cahill, Henk Veen, Glenn Bracke, and many others. One of the highlights is a live painting performance by artist Christine Walters to the music of DJ Lady Luxxx.
Works by Souren Mousavi Are Among Art Fair's Highlights
With more than 3 000 art pieces on display, the main program of the art fair is divided into three main concepts: Contemporary, Modern, and the one devoted to Urban & Graffiti arts. These concepts are further divided into: Contemporary program (exhibition dedicated to contemporary art galleries established for at least two years) and ARTSPACE Program (curated section featuring international emergent and established artists).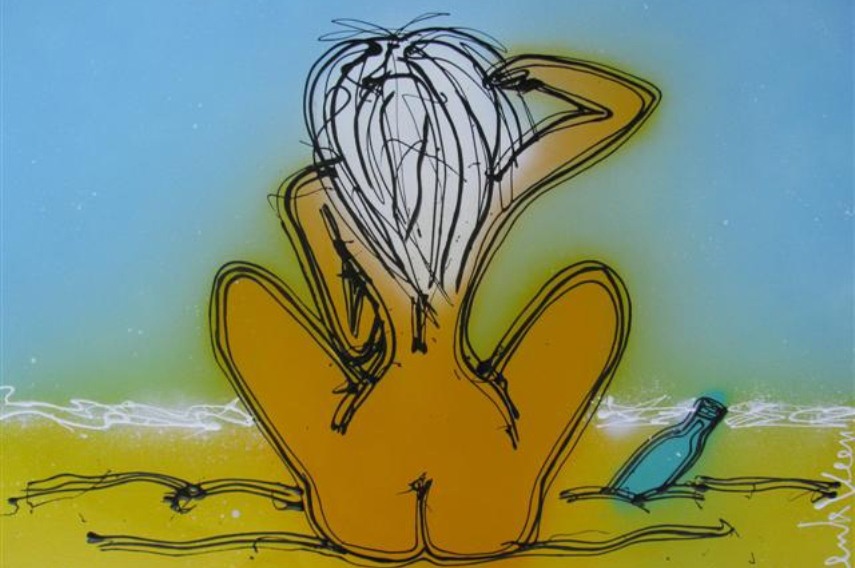 Supporting Program
Amsterdam International Art Fair has designed a special program for national and international collectors. The aim of the organizers is to offer the collectors an opportunity to participate and to be part of the art fair´s galleries. In order to achieve that, several events will be organized, such as champagne reception, network party or exclusive visits to private collections. In collaboration with sponsors and partners, Amsterdam art fair will announce the winners of the fair's award. The winner will receive a free booth to exhibit at Oxford International Art Fair, in February 2016.
The location of the Amsterdam Art Fair Main Venue
Practical Information
Amsterdam Art Fair 2015 will take place on Friday and Saturday, August 28 & 29, 2015. For the opening reception that will take place on Friday at 6pm, you will need a ticket that costs €10. On Saturday, the entrance will be free. The main venue of the art fair is Beurs van Berlage, Amsterdam, the Netherlands. For all additional information, you can visit the official website of the Amsterdam Art Fair.
The season of art fairs is beginning very soon! If you want to be informed, sign up for My Widewalls! It's free of charge!
Amsterdam International Art Fair 2015 Publication
Featured Images:
Loesv Delft - Like A Trip To Heaven, detail
Art Heereveen
All images courtesy of Amsterdam Art Fair.