The most recent series of paintings by Amy Sherald is the subject of the ongoing show at the Contemporary Art Museum St. Louis.
Although Sherald's work started out as highly autobiographical in nature, her portraits slowly took on a strong social context since she moved to Baltimore, Maryland - something that's quite evident in the displayed works in St. Louis.
Making it even more intriguing and "landmark-ish" is the fact this event is the artist's first ever major solo museum exhibition.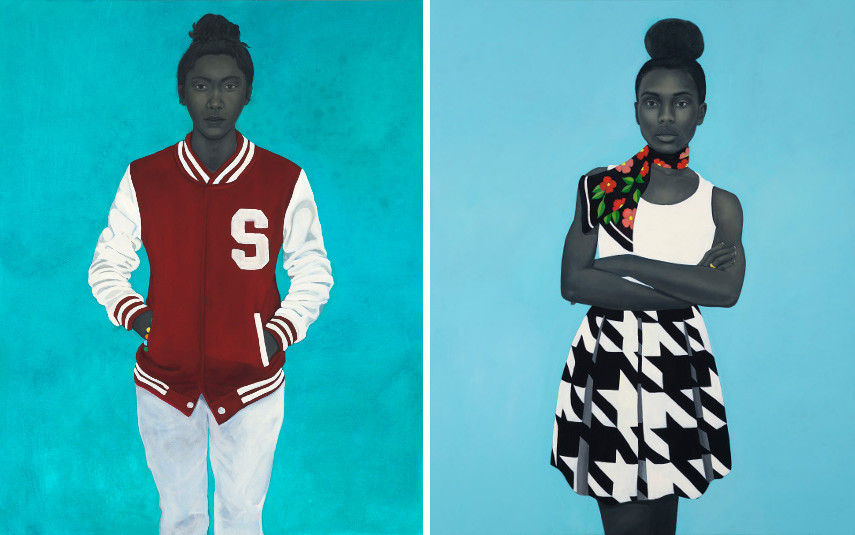 Work After the Obama Portrait
Following her recent commission to paint the official portrait of the First Lady Michelle Obama, Amy Sherald made a significant shift in her subject matter.
Her main focus now is the everyday encounters with African Americans during the routines of her day. Naturally, Amy Sherald is quite excited about the prospects of the new creative direction in her art:
My paintings hold up a mirror to the present and reflect real experiences of blackness today and historically, in everyday life and within the historical art canon.
Whether the subject of her portrait is a famous or a largely unknown figure, Sherald's practice always highlights the power of a black person's image, rendering a unique transformative vision of African Americans nearly unprecedented in contemporary art.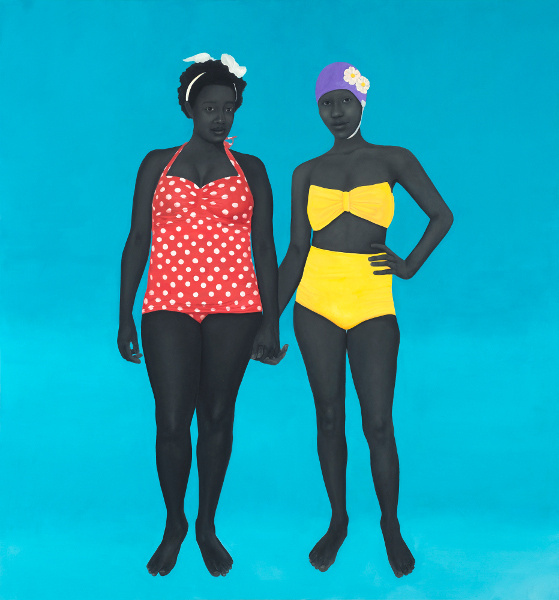 Portraits of African Americans
Arranged with attention within CAM's Front Room gallery, the displayed portraits both stage narratives and construct identities. This is in no small part a result of Sherald's unique draftsmanship abilities - she renders her subjects with the deft skill of American Realism, but is also fond of embellishing them with fantastical props and colorful costumes.
This is where the artist gets most of its unique gleam, so to speak. An evident care is taken with each portrait as she carefully plans out how a prop is held, how contrasting the colors of the clothing are, how they fit with the subject's skin-tone and the background hues, etc.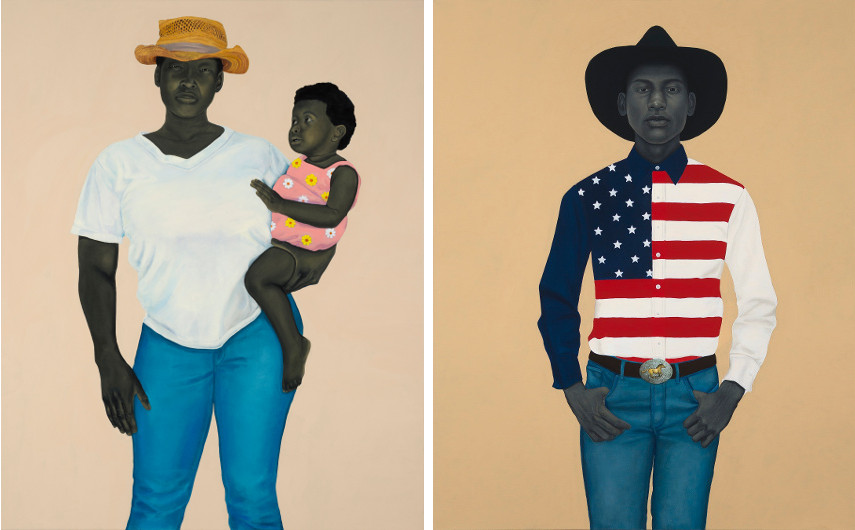 Amy Sherald Solo Exhibition at Contemporary Art Museum St. Louis
By slowly developing her skill and working hard on finding a unique visual style that fits her creative intentions, Amy Sherald makes versions of ourselves that thrive when extricated from the dominant historical narrative. This, among more than a few other things, make the ongoing show something you really do not want to miss if you're in a position to see it first-hand.
The artist's latest batch of portraits is on view until the 19th of August 2018 at the Contemporary Art Museum St. Louis in St. Louis, Missouri.
Featured image: Amy Sherald, Photo of the artist by Justin T. Gellerson. All images courtesy of Contemporary Art Museum St. Louis, courtesy the artist and Monique Meloche Gallery, Chicago.