Every visitor of the museum is warned on the entrance not to touch the art or try to damage it. Austrian artist Maria Anwander has based her art on doing exactly was is forbidden. She is known for kissing the walls of some of the most famous museum in the world, disregarding the rules and prohibitions. The conceptual artist has been staging intense scenes of passion as unauthorized performance pieces. The video documentations made of her performances have been included in her current exhibition 'In A Certain State Of Uncertainty' running through October 5th at Kunst Halle Sankt Gallen. Her questioning the hierarchies in the art world and the position of the art institutions in a very rebellious way, attracted a lot of attention from the public.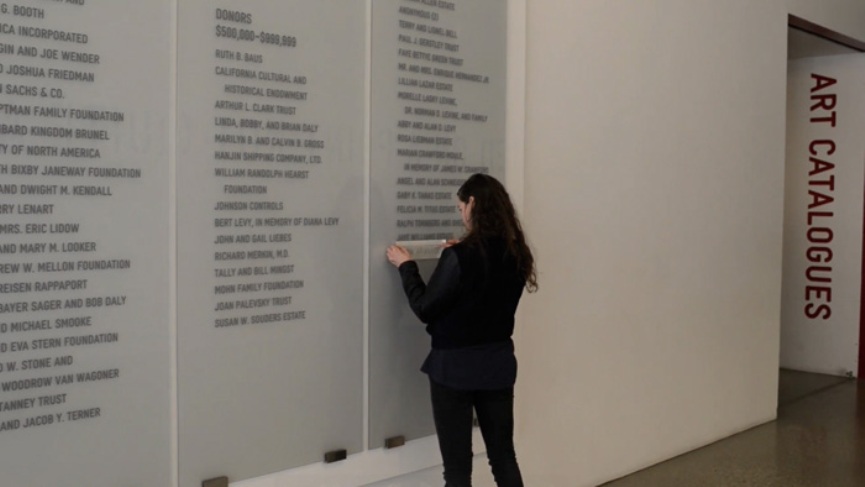 'In A Certain State Of Uncertainty'
Her solo exhibition at Kunst Halle Sankt Gallen features selection of three different fields in her conceptual art – firstly, there are various appropriations which are based upon important works in the recent art history, like Fountain after Sherrie Levine (2012). It refers to a 1991 work by American artist Sherrie Levine, a cast-bronze of the trail-blazing readymade by Marcel Duchamp from 1917. Anwander goes a step further by giving a urinal a title which leaves Duchamp, the creator of the work, out. Her interventions in museums are second group of works presented at the 'In A Certain State Of Uncertainty' exhibition. Video 'The Kiss' at MoMA, where the artist kisses a wall at a museum, and then, without permission, fixes a label describing the work and declaring her kiss to be a gift to the museum collection. The last one consists of Anwander's relationship with the audience. The third hall at Kunst Halle Sankt Gallen will remain closed with a notice saying that this is because the artworks may not always be in accordance with the ethical ideas of the public.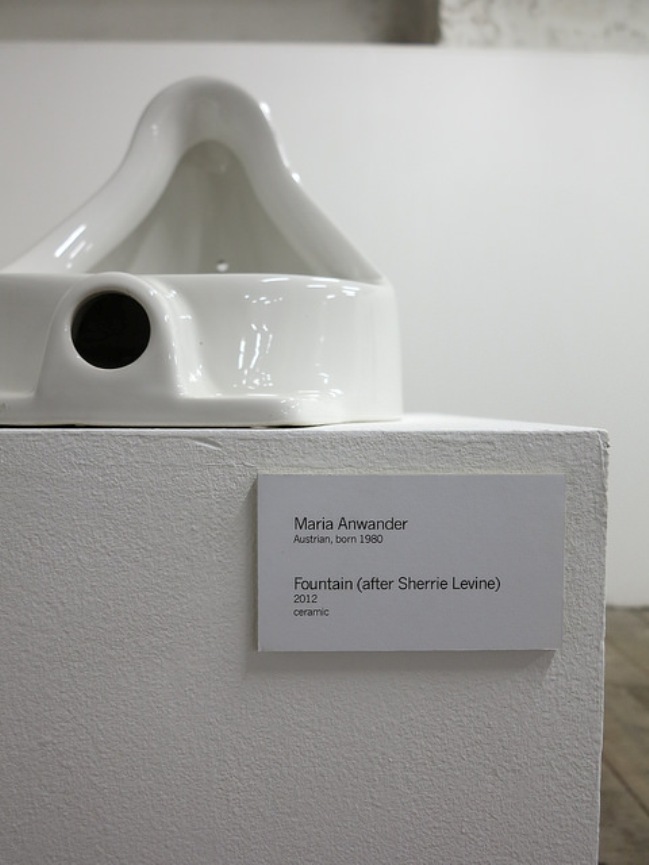 Artist
Maria Anwander (born in 1980 in Austria, lives in Berlin) studied Theater-, Film- und Medienwissenschaften at the Universität Wien and Bildende Kunst at the Akademie der Künste in Vienna. Solo exhibitions (selection): Karlin Studios, Prag, CZ *; Arratia Beer, Berlin, DE; Steve Turner Contemporary, Los Angeles (2014); Luis Adelantado, Valencia, ES; Galerie Hollenstein, Lustenau, AT * (2013); AC Institute, New York (2012); ORF Funkhaus Dornbirn, AT; MUSA - Startgalerie, Wien * (2011). Group exhibitions (selection):Insitu, Berlin; Galeria Miejska Arsenał, Poznań, PL; Matadero Madrid - Center for Contemporary Art, ES; Darmstädter Sezession, Darmstadt, DE; Kunstmuseum Liechtenstein; KEX - Kunsthalle Exnergasse, Wien (2013); Museo de Arte Carrillo Gil, Mexico D. F.; Grimmuseum, Berlin; Künstlerhaus im Palais Thurn und Taxis, Bregenz, AT (2012); Künstlerhaus Wien; 4th Moscow Biennale of Contemporary Art (2011).