Painting is a medium that continually expands and evolves. The radical changes that have shifted its visual language from modernist to postmodernist have recreated it as a practice, giving it new energy and creating the diversity that exists today. For Ana Cardoso, an artist from Lisbon who lives and works in Brooklyn, painting is a continuing performance constantly evolving. Focusing on the history of abstraction regarding the material process in painting and its complex relation to the culture of images throughout the history of art, her work mediates between historical references, conceptual and structural concerns and distribution modes. The selection of Cardoso's work will be presented at Jablonka Maruani Mercier gallery in Knokke in the exhibition named Folder.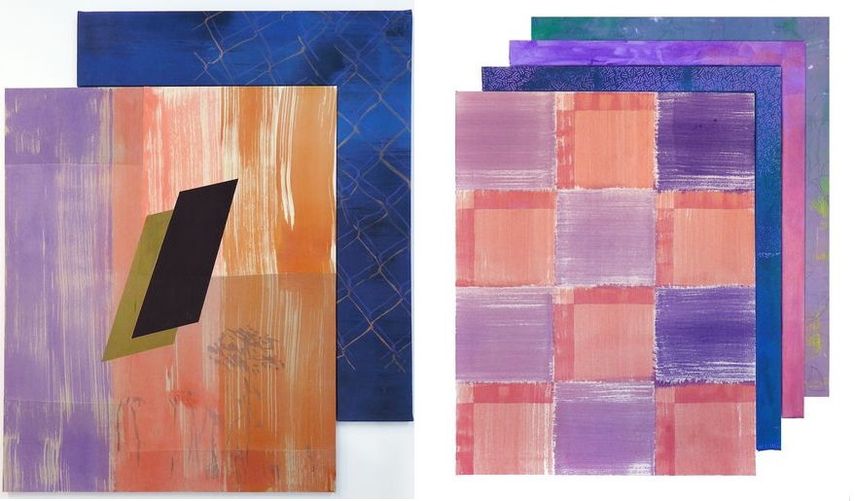 Attention to the Pictorial Essence
Cardoso's work can be defined as a painting on the idea of painting itself, exploring boundaries and possibilities of this medium. Retaking the heritage of abstraction, she explores the compositional structures and formal properties of modernist painting. She has developed an appropriation process that contains references, contexts and different historical moment. Evoking specific moments or formal and compositional principals from the history of modernism, she encourages a dialogue with them and their paradoxes and potentialities. She experiments with unconventional materials such as cotton, wool, raw linen or plastic, and techniques such as dyeing, stamping or sewing, combining colors, variety of patterns and textures.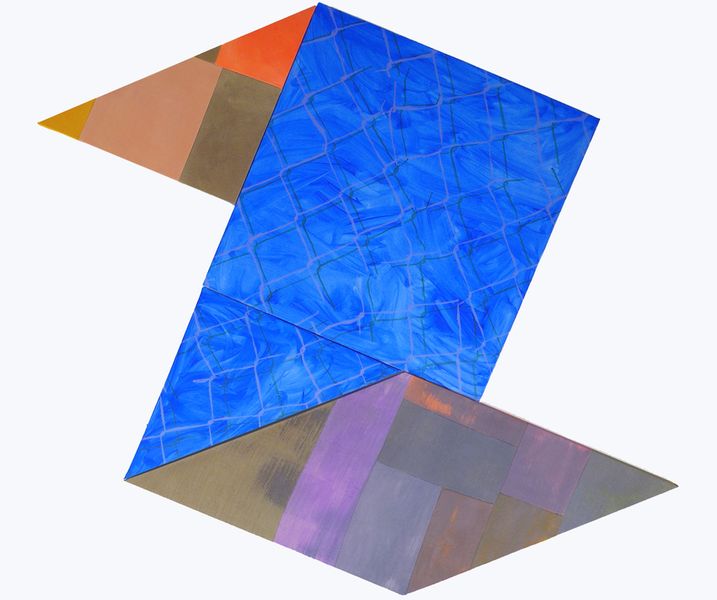 Painting as an Ongoing Performance
Cardoso is perceiving painting as a medium that is constantly evolving and relating to changes in the cultural and aesthetic environment. Considering its constitutive elements such as surface, image, shape, form and space, she creates works out of series of smaller geometric shapes combined into larger ones resembling an unraveled ribbon or folded strips. These individual panel paintings vary from minimalist and monochrome to more diverse in colors and patterns, and can be re-combined, stacked, compressed or re-arranged creating new works of art. In this way, painting is an ongoing activity and each painting is a part of an 'infinite proposition'. This process is rational and unconscious at the same time.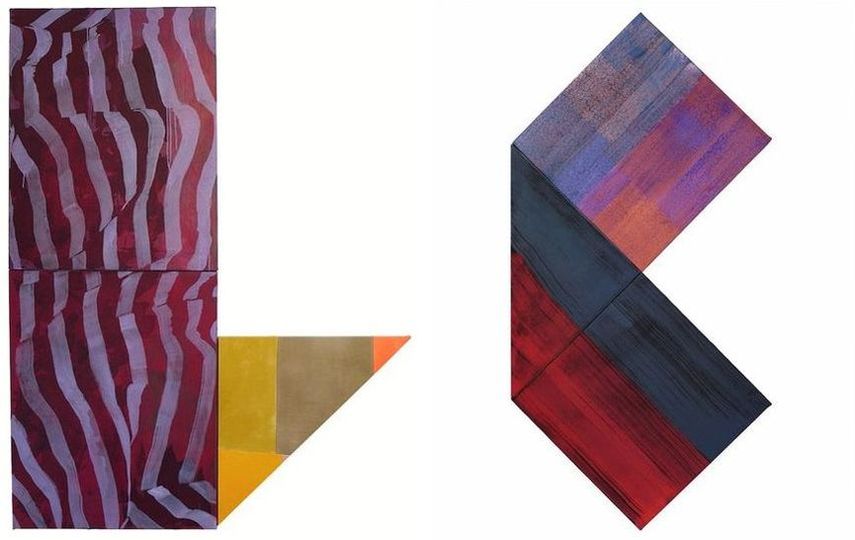 Ana Cardoso at Jablonka Maruani Mercier Gallery
The exhibition Folder by Ana Cardoso will be on view at the Jablonka Maruani Mercier gallery in Knokke from March 26th till April 28th, 2016. Jablonka Maruani Mercier is a contemporary gallery representing 20 artists. It was founded in 1995, and the main focus was on prominent American artists from the '80s. In addition to supporting the production of their work, the gallery's aim is to promote its artists through catalogues or monographic documents, art fairs and by organizing museum retrospectives. At the beginning of a new century, the gallery has established a new program with emerging young artists.
Editors' Tip: Painting Now by Suzanne Hudson
Take a look at the book Painting Now by Suzanne Hudson which features works of Ana Cardoso. Suzanne Hudson, the renowned critic and art historian, gives an intelligent and in-depth insight into the contemporary painting. This book gathers more than 200 artists from all around the globe, whose practice defines and shapes painting today, and Hudson analyzes their works and aesthetics providing reproductions of their key work for illustrative purposes. These luminaries include Franz Ackermann, Michaël Borremans, Chuck Close, Angela de la Cruz, Subodh Gupta, Julie Mehretu, Vik Muniz, Takashi Murakami, Elizabeth Peyton, Wilhelm Sasnal, Luc Tuymans, Zhang Xiaogang, and many others. The book is organized into six thematic chapters exploring different aspects of painting such as appropriation, attitude, production and distribution, the body, painting about painting, etc.
Featured images: Ana Cardoso -Sender Over Quota II, 2016 / Ana Cardoso -Sender Over Quota I, 2016. All images courtesy of Jablonka Maruani Mercier.