It is not very unusual for the curators to focus on the particular practices of different artists by encountering the similarities in their artistic approaches and agendas. In the contemporary moment, exhibitions like these are of special relevance if they are curated within a precise thematic work-frame.
Needless to say that contrasting feminist interventions by certain artists who have been working for a couple of decades with the ones belonging to the younger generation is more than useful since it provides a thorough interpretation of both past and present indicating the problematic nature of certain mechanisms that are rooted in patriarchy.
Currently on display at Es Baluard Museum in Illes Balears, Spain, are three exhibitions centered on specific periods or works produced by the prolific women artists: Ana Vieira, Martha Rosler, and Marina Planas. Coinciding with each other, they function as a triptych formed and curated by independent curator, art critic, and lecturer art Imma Prieto.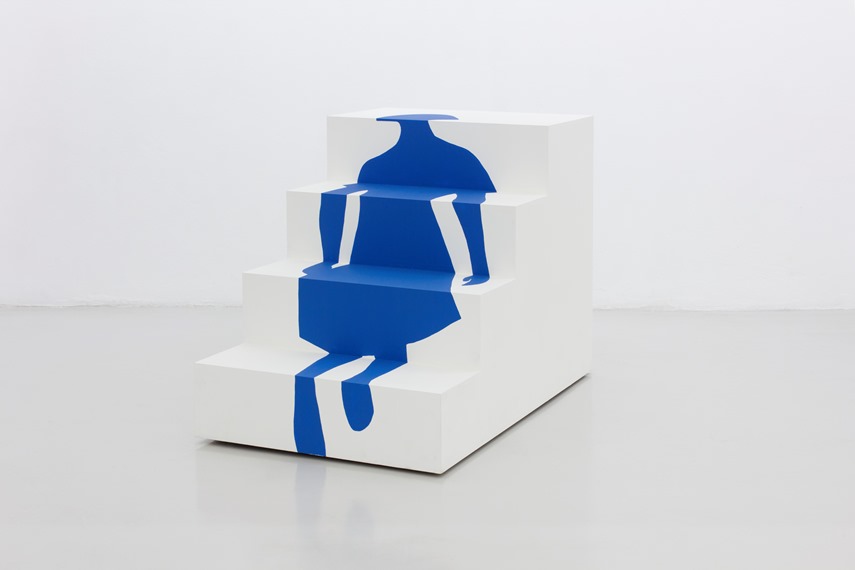 The Spatial Considerations After Ana Vieira and Martha Rosler
Under the title The home and the escape, this exhibition is the first international solo presentation of the renowned Portuguese artist Ana Vieira, who passed away back in 2016. Vieira is well known for her critically framed body of work that was often expressed in different media such as photography, video, and installation. By focusing on the deconstruction or rather translation of inherited painterly patterns, she has created an impeccable and complex practice mostly centered on allegory and memory.
This exhibition will underline the artist's use of architecture as a structure suitable for questioning issues related to the position of women in a domestic environment to the weakening of the social structures after the 2007-2008 financial crisis. The visitors have a unique chance to plunge into a the selection of works focused on the relationships between human beings, as well as their relationships with the objects and spaces they live with/in. Furthermore, these works question the fragility of domestic policies by unraveling the mechanisms that frame our everyday life.
The second showcase examines the domains of Martha Rosler and underlines how masterfully the artist used video as a tool for social and political articulation. For more than forty years, she has been using various media such as collage, photography or performance, as well as writing or teaching, to critically question the burden of patriarchy and an array of other mechanisms built upon it.
How Do We Get There From Here? encompasses various works (video, photography, and publications) that, regardless of the production date, allow us to think harder about different issues surrounding us in contemporary times. It furthermore underlines all the crucial directions of research present in Rosler's work from the investigation of class hierarchy, economic imperialism and social mediation of the body of women.
The exhibition title calls for the immediate reflection of the historical events so that the present could be understood properly and future built with greater responsibility. The works also point out Rosler's interest in the domestic space - a place of reflection, but also of action and transformation.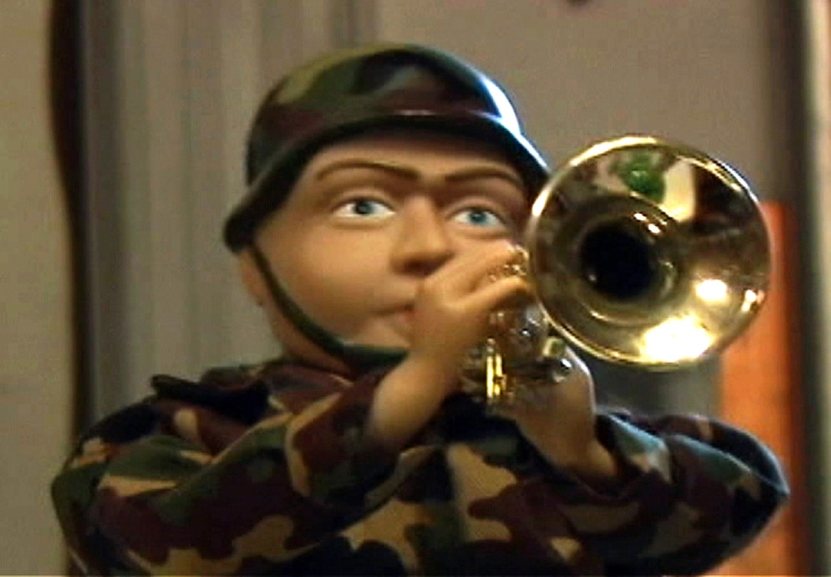 The War Approaches Tourism by Marina Planas
The third exhibition is centered on the works of Marina Planas, a visual artist, researcher, and cultural producer, who explores the concepts such as memory, history, and oblivion through her photographic practice. Her family was producing tourist postcards for during the 1950s, '60s, and '70s, generating the iconography of the Balearic Islands. Inspired by personal history, in the last few years, Planas centered her work on the role of fiction and desire in the construction of tourist utopia.
This exhibition titled War approaches to Tourism: all inclusive brings the artist's latest project aimed to investigate the use or abuse of regions that become tourist destinations. To do so, Planas developed three lines of interpretation related to one another to show the notion of tourism and the conflicts arising from the devastation of territories, along with the social and cultural transformations affecting the life of the locals. The final result is a mosaic consisting of multiple images accompanied by texts that offer different narrative lines.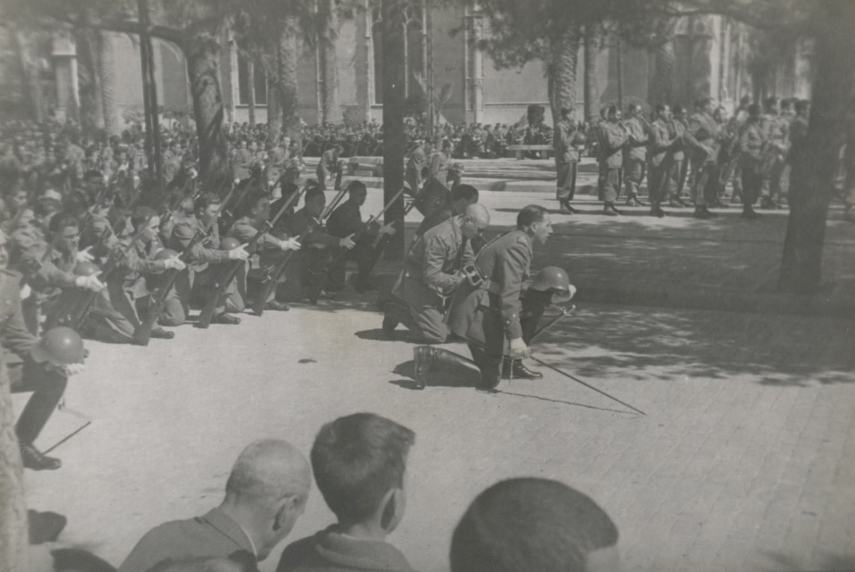 Vieira, Planas and Rosler at Es Baluard Museum
Although these three artists come from different backgrounds and operate with different contexts, what they have in common is a specific feminist intervention, the female gaze that dissects structures and methods imposed by men. Furthermore, they are deconstructing the space and time while claiming their own right to own history, present, and future.
Ana Vieira. The home and the escape and Martha Rosler. How Do We Get There From Here? will be on display at Es Baluard Museum in Palma, Spain, until August 30, while Marina Planas. War approaches to Tourism: all inclusive is extended through September 27, 2020.
Featured images: Marina Planas - Desfile Passeig Marítim, 1953. Variable dimensions © Fons Planas, Marina Planas, 2020; Ana Vieira - Sala de espera. Os móveis a afirmarem a sua inutilidade, 2014. Installation. Altered old wooden furniture and linoleum. Norlinda & José Lima Collection, on long-term loan at the Centro de Arte Oliva, João da Madeira. © of the work of art, Ana Vieira State, 2020. Photograph: Paulo Cunha Martins © Norlinda and José Lima Collection / Centro de Arte Oliva; Martha Rosler, Martha Rosler Reads "Vogue", 1982 (video still). Video, single-channel, colour, sound, duration: 25' 45''. MACBA Collection. Ajuntament de Barcelona long-term loan. © Courtesy of Martha Rosler, 2020. All images courtesy Es Baluard Museum.