My generation is probably one of the last to have grown up with film cameras and analog photography. Also, I was in my teens when photography's big digital revolution happened, in the mid-2000s. Interestingly enough, none of these events caught enough of my attention, so when I went on to study photography, I still knew very little about it. Of course, I was aware of the then (and now) widespread use of digital cameras and memory cards, yet one of my first-year courses was The Darkroom. Furthermore, the first thing we, young and aspiring photographers, were told in this class was "this is where you learn to take pictures." None of it made sense - wasn't analog photography obsolete? But just a few minutes into my time spent in the darkroom, I realized what they meant and why it is very much art. Because photography is everything that happens before and after that "click" of the shutter, as you might remember me saying, and in analog photography, this applies more than in its digital counterpart. To answer that question from before, it seems that this type of image-creating is making a comeback too, as many enthusiasts seem to have gotten bored with the instantaneity and got a bit nostalgic.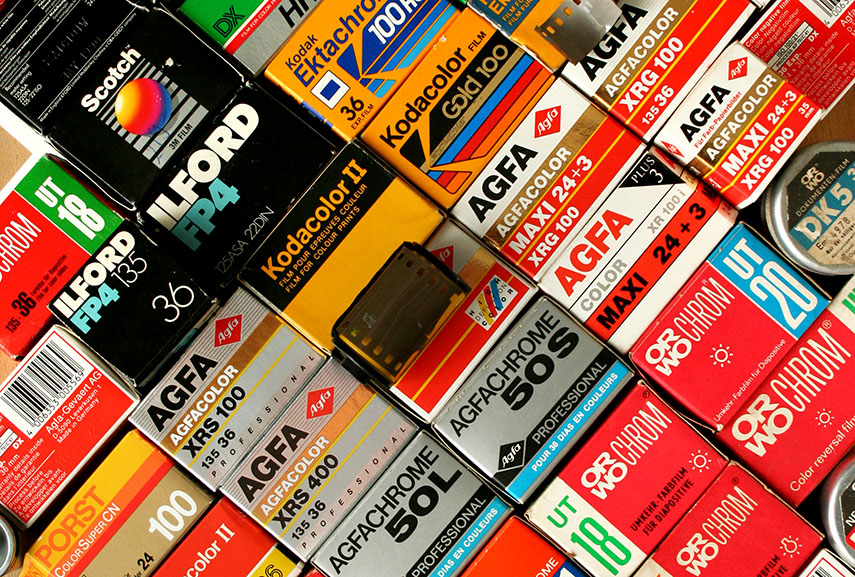 What is Analog Photography ?
As always, to understand the relevance of something "vintage" in today's day and age, we must look into it. Firstly, there's the film camera, which means photographers can only take 36 shots at a time. There are different kinds of film: the 35mm one, the 110 (smaller format), the 120 (also known as the "medium format" and provides square imagery) and the instant film, used for Polaroids, for example. The film roll, just like a memory card for a digital camera, is removable. The magic starts when you start taking pictures, and by magic I mean proper chemical reactions too - passing through the lens, light interacts with the chemicals in the film, recording an image onto its surface. Once all 36 photos are taken, the creative process continues inside the darkroom, sometimes also called photo lab. Once there, the photographer proceeds carefully, as there's a series of other chemical reactions that involve the development of the filmstrip, the projection of the image onto photographic paper and the development of that image from it. Each of these steps greatly influence the final look of the image and while experiments are encouraged, there are also rules to be followed (because it is chemistry after all).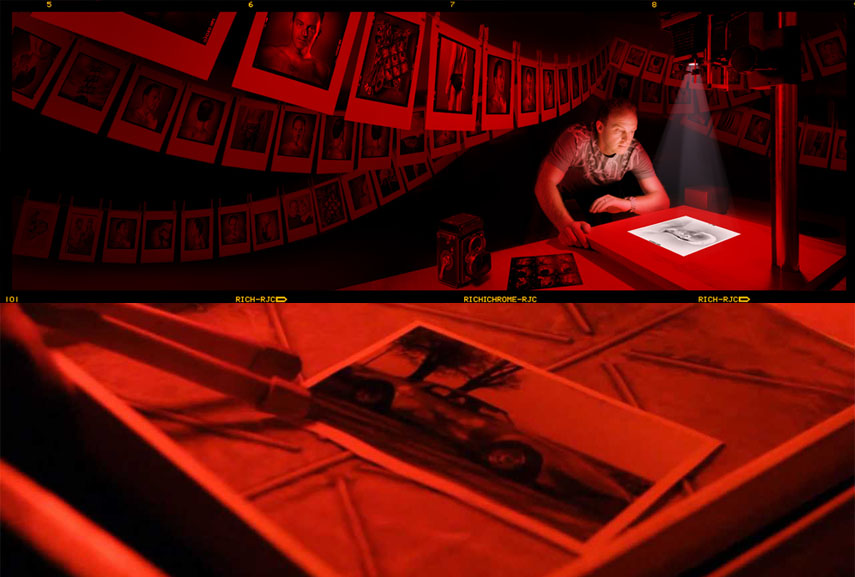 Magic in the Darkroom - Why Film Photography (Still) Rocks
After such introduction, we can all agree that the analog way of doing photography is much more demanding than the digital one. While Photoshop and related photo editing softwares are considered "the new darkroom", it is also true that in the "camera obscura" one can literally "get their hands on" an actual photograph, watch it come to life and hold it - something, you'll admit, happens fairly rarely nowadays. There's a great quote by Andy Warhol, saying "The idea of waiting for something makes it more exciting," and in this case it couldn't be more true. With today's cameras (now even cellphones) we take hundreds of images, and it gives regular photography-loving folk, as well as professional photographers, a lot of freedom and carelessness. But this could equally be a bad thing. Once you know you've only got 36 chances of capturing that perfect moment and obtaining just the image you want, everything gets into a whole new perspective. You become more focused, you're bound to get to know your camera better, you cannot see your image in preview before you (successfully) develop your filmstrip, so subsequently you pay more attention to composition, colors, light, you select your scenery with care. You create that vintage, grainy, unique flair in photography that Instagram is desperately trying to recreate through its series of filters, but hasn't gotten very close to.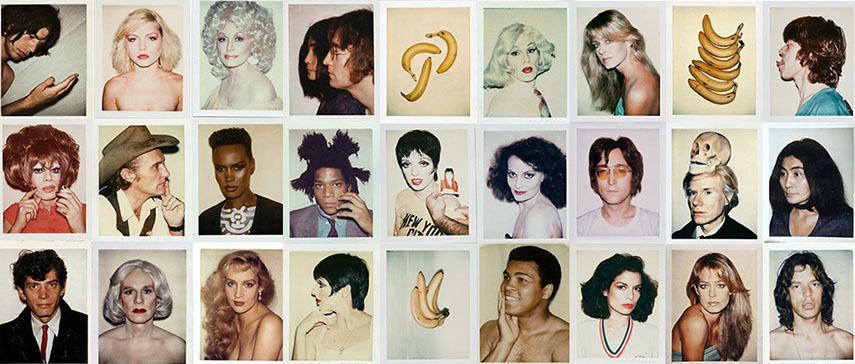 Lomography and Polaroids - Instagrams of the Past
Here are two analog photography methods that are getting more and more popular these days. Lomography (also going by Lomo) and Polaroids both come with cameras specially designed for their own use, and let you be as spontaneous as you want. Lomography cameras are usually made of plastic, are therefore quite cheap and, what's more interesting, they often go "against photography's own rules". In order to obtain their unique aesthetic, which involves voluntary distortions and certain color range and its saturation, for instance, they're designed to allow light leaks or film burns. As such, Lomography can produce very unpredictable imagery, which only adds up to the fun. As an art movement of experimental photographers, it dates back to 1992, but even today you can find a fair range of cameras available for sale online or even in their stores - and no two cameras are the same! It's a similar situation with Polaroids, for which you don't even have to wait long, as they develop after only a few minutes in the light. Their vintage allure is still something no other type of digital or analog photography can recreate, and they also represent one of the most interesting and sought after collectable items of art out there.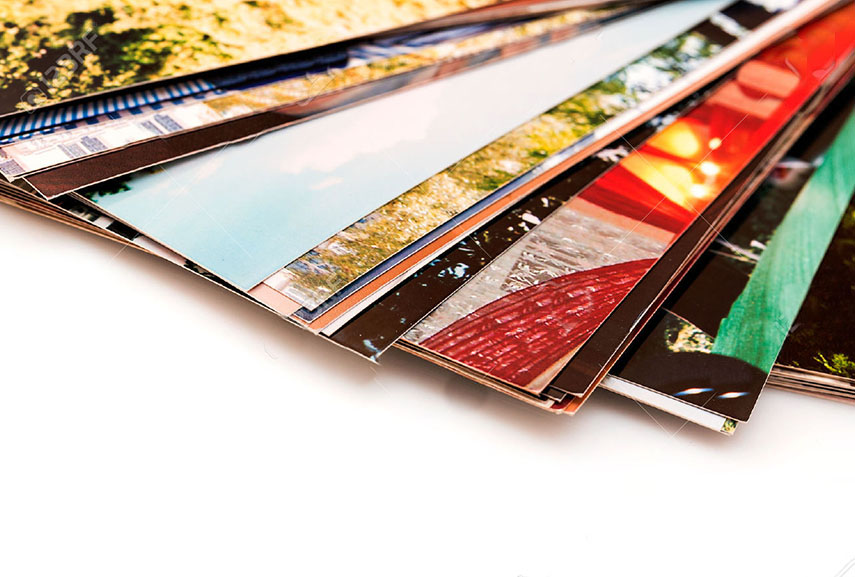 Collecting Analog Photography
Speaking of collecting analog photography, same rules apply as when collecting fine art photography in general. However, there are a few things that distinguish analog from digital photographs in terms of collecting and what collectors look for. Take Polaroids, for instance. Although Andy Warhol was their living and breathing advertisement, there are other artists who also used them extensively in their work, like David Hockney, Chuck Close, Bruce Nauman and Robert Rauschenberg. That Polaroids do more than well at auctions shows the 2010 Sotheby's sale, which reached the high estimate of $10.7 million. Unlike digital photography, which usually only lets you collect prints, analog photography offers a range of items, such as filmstrips (like the ones from famous Magnum photographers), actual negatives, even vintage cameras themselves. Because of their printing process, analog photographs are more rare than the digital ones, hence their editions also have a bigger value sometimes. Often, for example, original films get lost or irreparably damaged, so no more images can be produced from them - in which case, the value of the ones that have already been printed gets much higher. That being said, a rare analog photographic print or a famous author's Polaroid in good condition can make you one happy and quite rich art collector.
Among experienced photographers, you will often hear that analog photography is better than digital - just like music enthusiasts will argue that a vinyl still sounds better than any digital recording produced so far. The new millennium may have made things easier for us in some spheres of life, but some things can never be re-invented, or replaced. Let's just say there are some things that pixels simply cannot transmit, no matter how much they seem resolute about it.
All images used for illustrative purposes only.