Norwegian-born and Berlin-based stencil artist, Anders Gjennestad is best known for highly detailed and layered works, meticulously and thoughtfully developed and prepared in advance. Mostly working in black and white, he creates cutouts based on photographs that he takes.
The artist will have his U.S. debut with a show at Vertical Gallery. Titled Allies, the exhibition will bring together 16 new pieces and a full edition of 16 smaller paintings, providing a fleeting glimpse into a realm of other possibilities.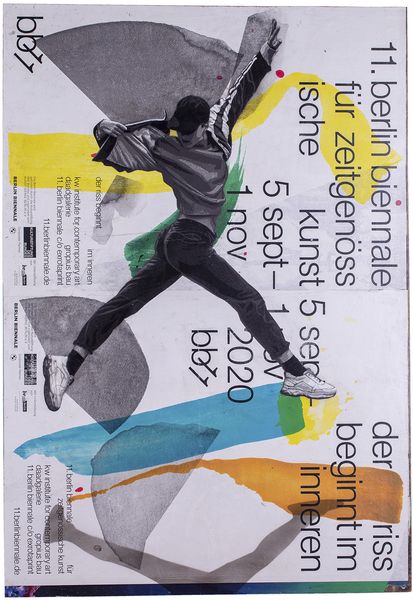 The Practice of Anders Gjennestad
A self-taught artist, Anders Gjennestad, also known as Strøk, creates works that bridge the present and the past, placing men and women in contemporary apparel against the crumbling factory walls, rusted metal and decaying plasterwork textures. His subjects seem to inhabit an alternative universe, where the familiar laws of physics are suspended. Basing his cutouts on self-made photographs of bodies in action, he friezes his subjects in seemingly surrealistic bodily contortions. Characterized by a photo-realistic depth and extraordinary details, his stencils are always mindfully placed, giving his subjects a unique ability to interact with space.
The artist applies the same approach to his studio pieces, which can be viewed as an update to the Objet-Trouvé-tradition of the early 20th century. Working on scratched metal panels, used wooden surfaces, old blackboards, the artist manages to create the same emotional impact in the confined space of an exhibition room.
Gjennestad first rose to prominence in 2001 with a series of oversized murals credited under his alias Strøk. Today, his works can be found in locals as diverse as Europe, Sumatra, Taiwan and Hawaii. He previously held solo shows in Norway, Denmark, Germany and France.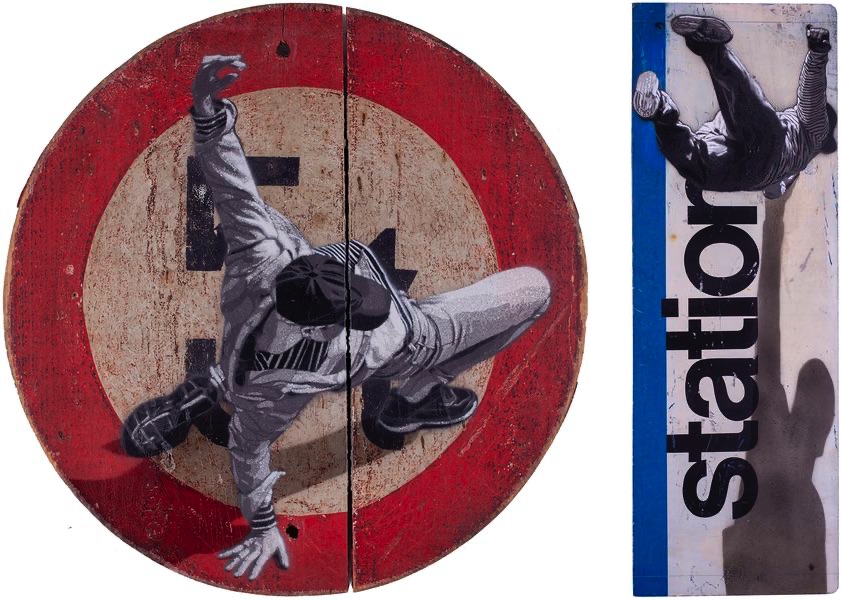 Allies
As with the rest of his oeuvre, the works in the Allies exhibition leverage elevated angles and dramatic, elongated shadows, creating stunningly photorealistic, intricately detailed images. With these works, the artist lays out possibilities of the other, whether metaphysical or supernatural.
Created on wood, steel and aluminum, the works feature multiple hand-cut layers in a sober color palette dominated by shades of gray, black and white. Combining contorted character postures with precise explorations of shadows and light, the artist manages to upend conventional notions of space and surface.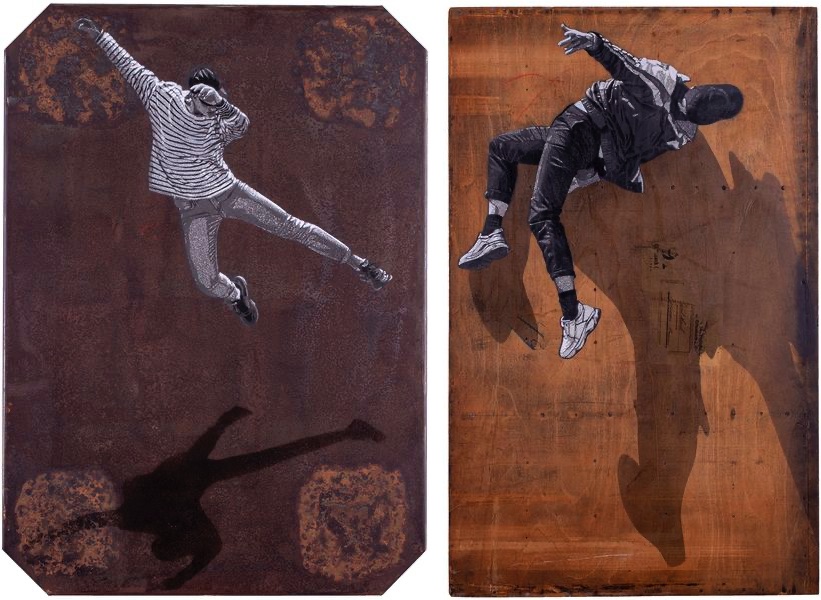 Anders Gjennestad at Vertical Gallery
The exhibition Allies will be on view at Vertical Gallery in Chicago from November 7th until November 28th, 2020. The opening reception will take place on Saturday, November 7th, from 11 a.m. until 6 p.m.
Featured image: Anders Gjennestad - Dissociative Synchronicity, 2020. All images courtesy of Vertical Gallery.