Exhibition My Roots celebrates the rich and successful career of André Brasilier, who for ten years has been absent from the Parisian scene. The private collection, artist's treasure chest, along with a new body of work created for this occasion, will be on view at Opera Gallery in Paris. My Roots is a testimony of 65 years of painting and the strength of an artist, who at the age of 87 agreed to reveal yet again his world to us. Comprising of about fifty pieces of artist's personal collection, the exhibition reflects also the energy of his most recent paintings, showcasing in the words of the artist the "latest creations of an ever-youthful artist, still true to his style and to what he loves".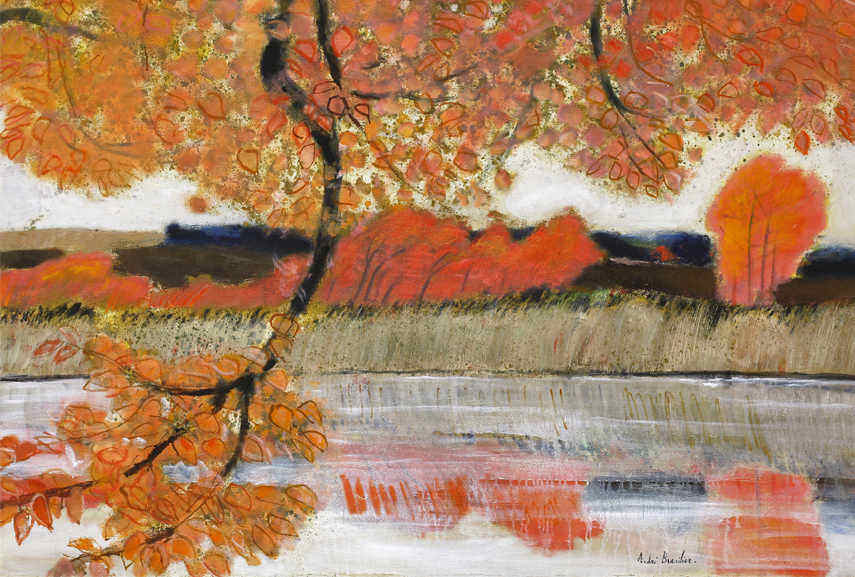 Mother Nature
Through a very personal and intimate relationship with Nature, André Brasilier finds inspiration in her language, spontaneous spirit, sounds, and colors. The roots and the memory of nature's raw beauty are called upon and asked to act as a shield from the worries of the world. Like with music, the sound of nature and the vibration of its different colors inspire the artist to create works that sometimes flirt with Expressionism, the Abstract and the Japanese print art from Edo. Nature's spontaneous spirit echoes in the free application of color and the line of Brasilier's drawings. Traveling and discovering nature's different worlds, inspired a number of series of paintings as well as ceramics, mosaics, theatrical sets and book illustrations. The act of painting artist views as a celebration of life and the act of creating, again in the words of the artist is all " about translating in the most intimate, personal way, one's idea of human truth".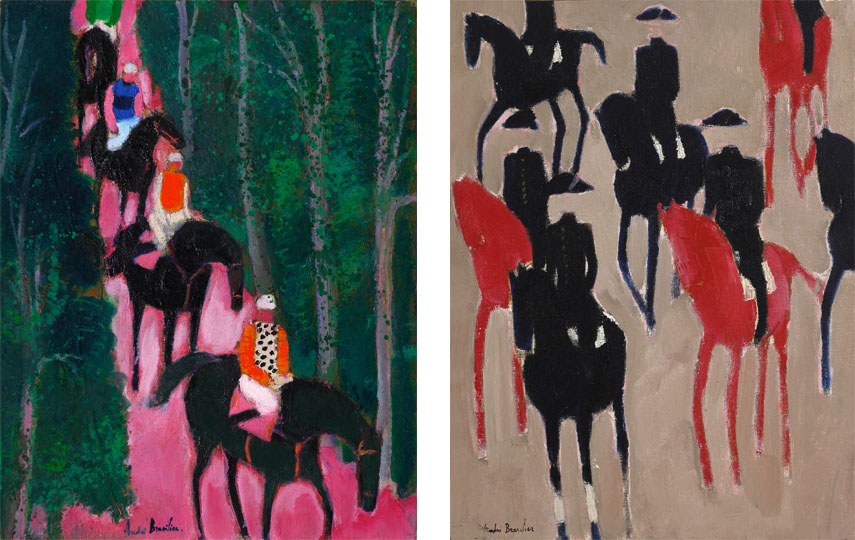 Non-figuration of André Brasilier
Nature, music, architecture, equestrian world and the portraying of women are the recurring themes in Brasilier's work. The figures in his paintings are simplified and broken down into a surface, where the color is the carrier of emotion, movement, expression and dominance. Flattening the space and focusing on presenting his figures without much detail create a personal and original view of figuration that art critique and curator Bernard de Montgolfier characterized as a personal way of being non-figurative within figuration.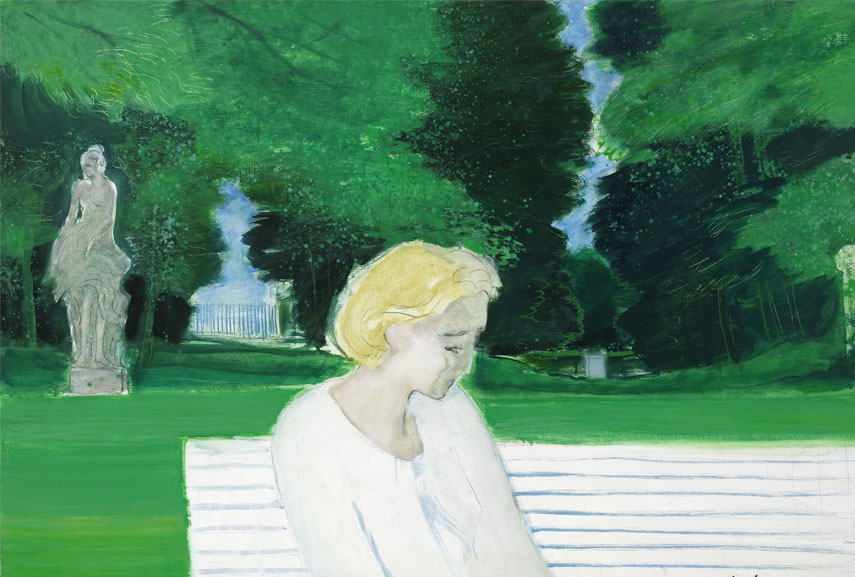 My Roots at Opera Gallery in Paris
Although André Brasilier is internationally renowned, the city of Paris remains his home and place of creation. It is no surprise then that his retrospective exhibition My Roots , lasting from 1 - 30th April 2016, is presented in his city, at Opera Gallery . By celebrating the successful career of André Brasilier, Opera Gallery continues with its aim to offer its international collectors unique access to a diversity of multicultural artists.
At the age of 87, André Brasilier gets to experience the revival of appreciation for his work. Born in an artistic family his creative, free-spirited, talented roots never gave up on him. His long lasting career many times has been awarded with most prestige art awards and acceptance in celebrated collections, museums and galleries of the world.
"What I want is to leave a message of love, a vision of life that I particularly love, that triggers delight"- André Brasilier
All images, apart from the portrait of the artist, courtesy of Opera Gallery. Portrait of André Brasilier courtesy of Aurelia Thevenin. Featured images in slider: Le grand quintette; Mélancolie du Soir; Camargue; Portrait.