The second half of March and April at Punto618 Art Gallery in Venaria Reale will be marked by an exhibition of Andrea Riot and O.Two art titled Hex Coda. Two artists started their careers on the streets, creating large scale murals and graffiti, but following the current trends in the art world they moved their practice into studios. They create pieces that preserve aesthetics and material links with street art, but are at the same time distinct in the use of techniques on formats smaller in sizes and exhibited at galleries.
Much debate has been surrounding the contemporary move of street artists into gallery spaces, and whether this new tendency in street art should be considered as a continuation of street art or should it be given a new name. Andrea Riot and O.Two show us that keeping with trends should not necessarily mean the distancing from a particular style, but that innovations can contribute to developing one's style even further.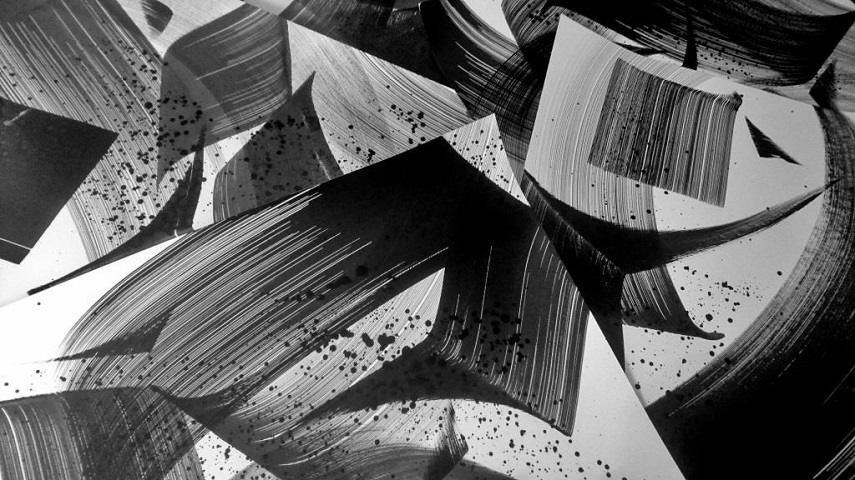 O.Two Art of Layered Dimensions
O.Two is a street artist based in London who was immersed in street art culture since childhood. Skateboarding was among his early passions, but after several injuries he decided to completely substitute this form of activity with an artistic one. O.Two creates large-scale murals on which combines abstract motifs with letters and messages. His studio work follows the same postulates, as he continues to be preoccupied with the contrast of solid letter forms and splashes of color. He sometimes adds the layering of paper to them, creating multi-dimensional artworks.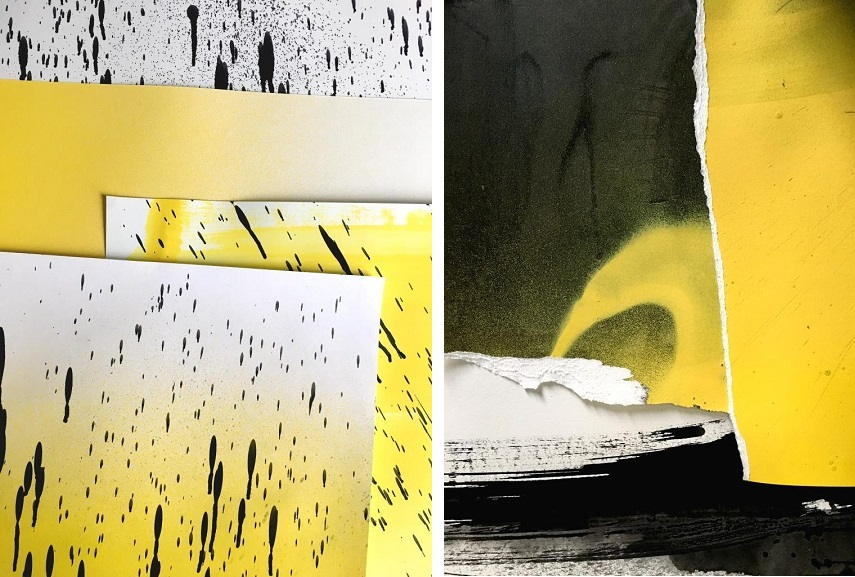 Multiplicity of Styles in Andrea Riot Art
Another urban creative based in London, Andrea Riot decorates its streets with murals and graffiti, but his works can also be found inside the bars and clubs. His style is a combination of traditional calligraphy with some older and newer graffiti styles that create a stark visual effect. Riot started doing graffiti in 1998 while he was traveling through Italy and Europe. His work also bears resemblance to drawings and designs published in the magazine of the Vienna Secession in the early 1900s, called Ver Sacrum. Among other influences that can be traced in Riot's work are contemporary graphic design and Japanese art.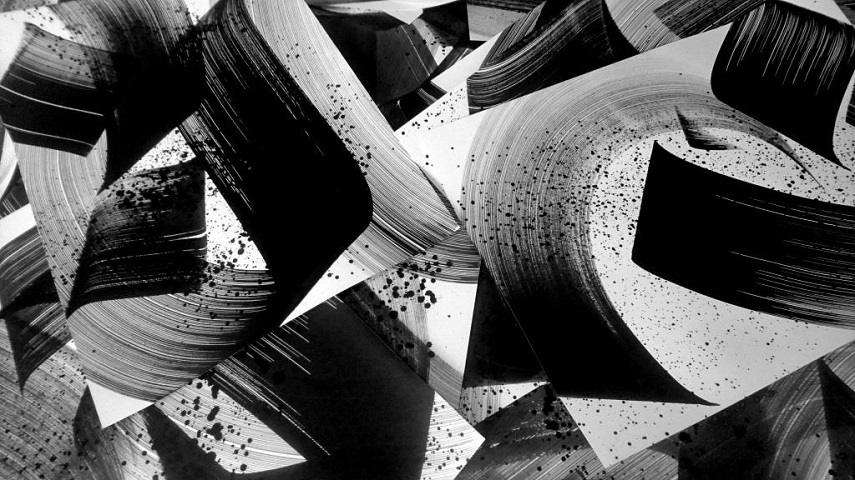 Hex Coda at Punto618
The name of the exhibition at Punto618 Art Gallery – Hex Coda – is a combination of words that mean curse and a written passage, respectively. Their combination can mean a written spell which is in a way a concept that represents the Wizard Kings philosophy, an art collective of which both Andrea Riot and O.Two are part of. Put together, their works of these two creatives display a restrictive color palette, pronounced gestures, the use of letters, and an expressive color application. Hex Coda exhibition opens on Sunday, March 19 at 5pm at Punto618 Art Gallery and is on view until April 29, 2017.
Featured images: O.Two artwork, detail. Andrea Riot - untitled. O.Two - untitled. All images courtesy of Punto618 Art Gallery.