The work of Andreas Klöpsch is between two poles. On one side you have the imagery on the other you have the image carrier. Klöpsch contrasts artistic style with the surface or format of the media. The artist paints the "like" and "unlike" symbols of Facebook on tiles and glues them on a satellite dish. Or he paints the French national treasure La liberté by Eugène Delacroix on the hood of a Mercedes Benz. Andreas Klöpsh is an artist that works with contrast and humor. The latest series of work following these parameters is now on view at Munich's Ponyhof Artclub.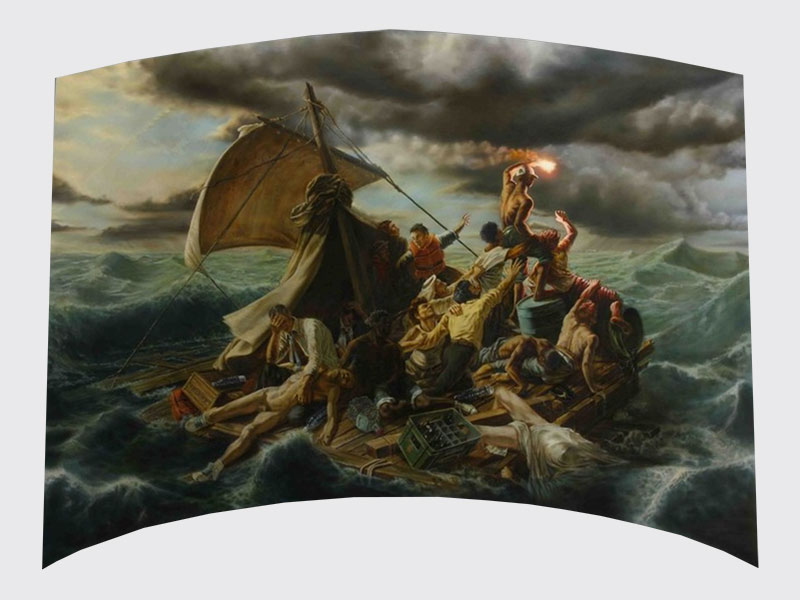 Rubens and Vermeer
For the exhibition Cloud Machines Klöpsch re-masters and reinterprets classical paintings of Paul Rubens and Jan Vermeer. Falling into Hell and Girl with a Pearl Earring are reworked in imagery and materiality to become contemporary. Both works are infused with the 21st Century Zeitgeist and painted on satellite dishes to make reference to the technization of our time. The use of unusual media like the satellite dish transforms Klöpsch's artworks into installation objects.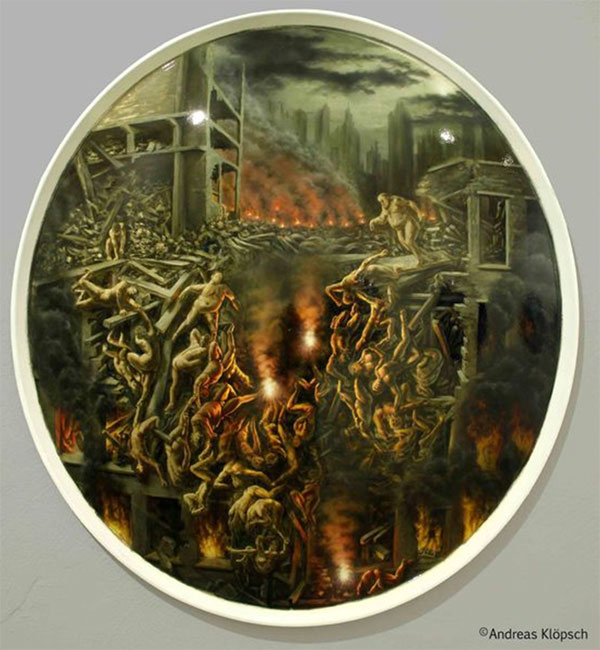 Spaceships and Jets
The second theme Klöpsch applies to his satellite dishes is that of Cloud Machines. The works show dynamic, vigorous and explosive rockets that launch into the atmosphere. With acrylic the artist paints condensation trails in a clear blue sky. Often he includes the spaceship as the central image but not exclusively. Some of his works only depict the cloud trails that spaceships, jets or planes have left in the sky. In these intriguing works Klöpsch presents only the output of the Cloud Machines.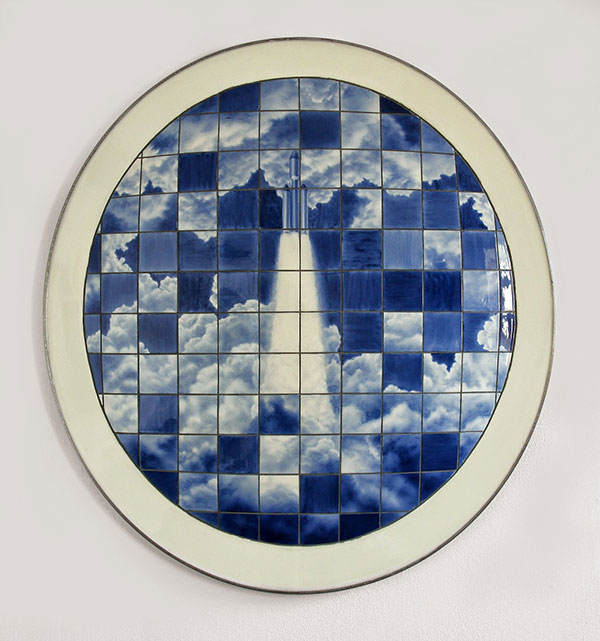 Technique
Andreas Klöpsch's techniques for both series are different. For the reworking of the classical paintings he glazes the tiles while for his Cloud Machines he uses a much more demanding procedure. Klöpsch developed his own technique using artificial resin to create the impression that the works are mosaicked. The paradigm of the mosaics oriental origin in combination with the technological imagery of spaceships is another contrast that Klöpsch cleverly integrates into his artwork.
The exhibition Cloud Machines by Andreas Klöpsch will be on view at Ponyhof Artclub until January 10th.
Sign up to My Widewalls to never miss another exhibition.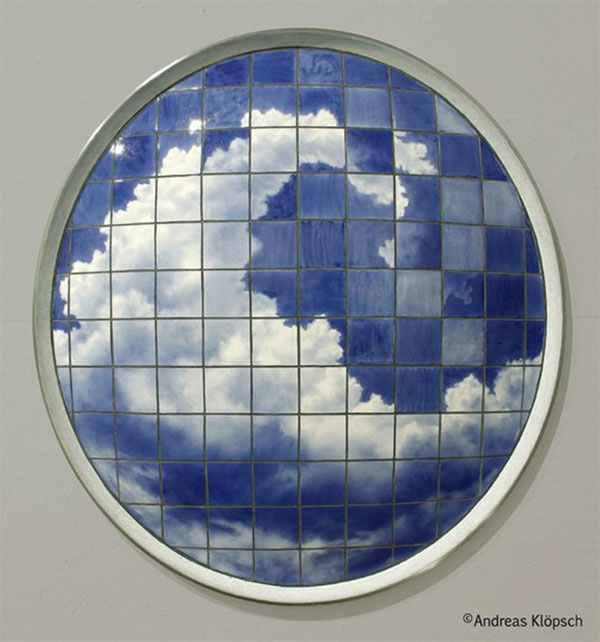 Featured Image: Andreas Klöpsch - Cloud Machines I
All images: Copyright Andreas Klöpsch