A young Colombian illustrator, Andrés Layos combines his skill with his daughter's imagination to create wonderful works of art.
Working with his young daughter Valentina since she was three years old, together they create drawings that are both playful and touching, with subject matter ranging from both real-life and fictional stories and memories to Valentina's favorite animals.
The work of these two unusual artists will soon go on view at Galerie C.O.A. Titled Grandir ensamble, the exhibition will feature their latest collaborative drawings.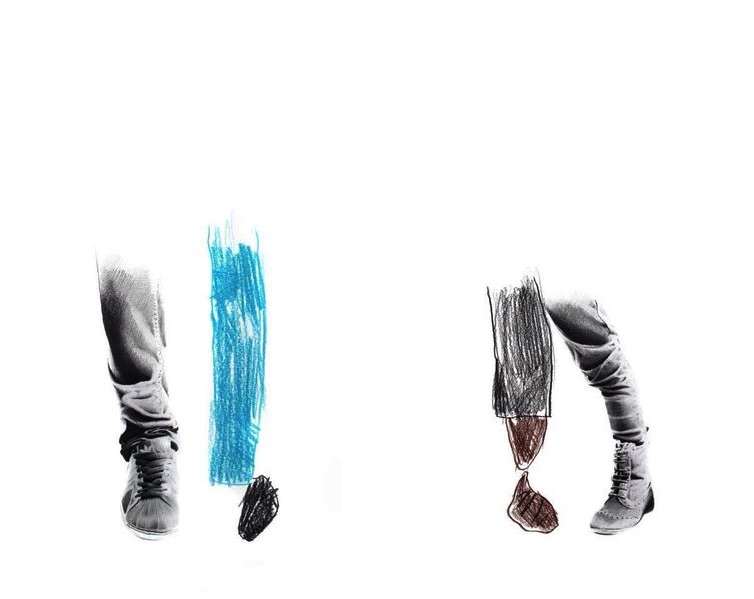 Andrés and Valentina Layos
A great observer of the lives of others, Andrés Layos examines the human behavior for hours, portraying it in meticulous black and white drawings. He explores realism and themes such as death, the ego, demonstrating how change and mutation are what keeps a man in constant movement with art. In his work, he weaves a visual filed whose narrative is supported by the tensions between life and death, drawing and object, matter and idea, presence and absence.
On the other hand, his 9-year old daughter Valentina loves animals, especially cats. She likes to dance, skate, play drums and listen to pop and rock. She wants to be a veterinarian when she grows up.
One day, Valentina asked Andrés to paint on her sketches. The first drawing they created was of the two of them looking at each other. She completed the head and arms. As Andrés explains, his daughter teaches him to make art without commercial pretensions or egos.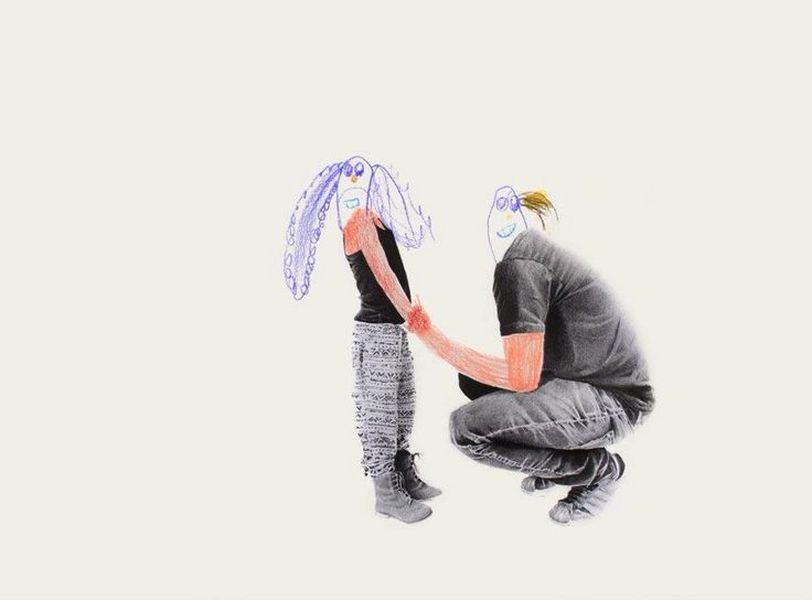 The Depth of the Father-Daughter Bond
For years, Andrés and Valentina have been working together to create art. Andrés starts drawings which Valentina finishes, and vice-versa. Valentina is the one guiding her father, coming up with the subject matter and overseeing the creation.
Their work is characterized by naïve markings, careful traces, as well as the scribbles and textures, evoking the distinct child-like freedom. These drawings embody the depth of the father-daughter bond, the profusion of love and art, and the transfer of knowledge, which are all shared within a single graphic space.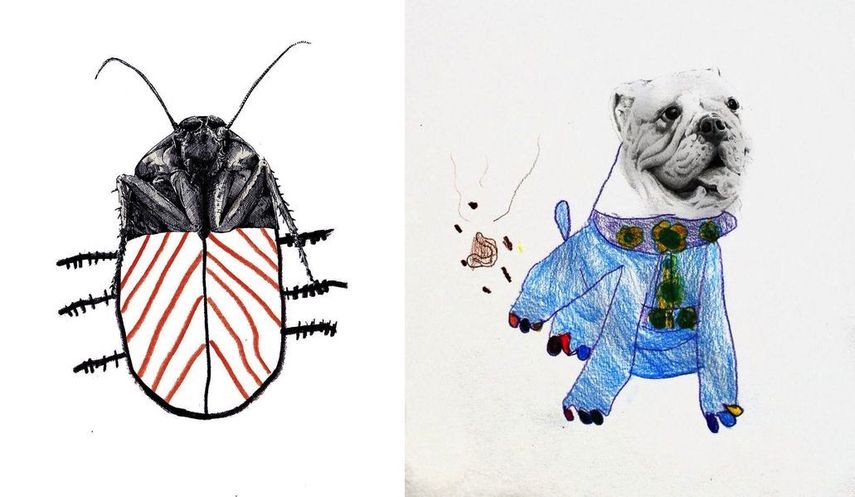 Andres and Valentina Layos at Galerie C.O.A
First opening its doors in 2004, Galerie C.O.A offers a creative and playful atmosphere where urban and contemporary art forms converge. The gallery represents artists that hail both from Canada and abroad, mostly focusing on showcasing new talent.
The exhibition Grandir ensamble by Andrés and Valentina Layos will be on view at Galerie C.O.A in Montreal from February 1st until March 3rd, 2018. The vernissage will take place at the gallery on Thursday, February 1st, from 5 to 8 p.m. Both artists will be present.
Featured image: Andrés and Valentina Layos. All images courtesy of Galerie C.O.A.