Since Donald Trump assumed the office of the United States Presidency in 2017, many artists engaged with social practice and other forms of activism that both challenge positions he has taken, actively working to craft a better world. Among them is Andres Serrano, a controversial American artist whose work has been labeled both blasphemous and beautiful.
His latest multimedia installation brings together a collection of over 1000 objects related to Donald Trump. Presented on the 30th Anniversary of the 1989 Culture Wars in collaboration with a/political and ArtX, The Game: All Things Trump blasts through the web of words and images that have blanketed America over the last decades to present a portrait of the man as the sum of the objects that glorify his name.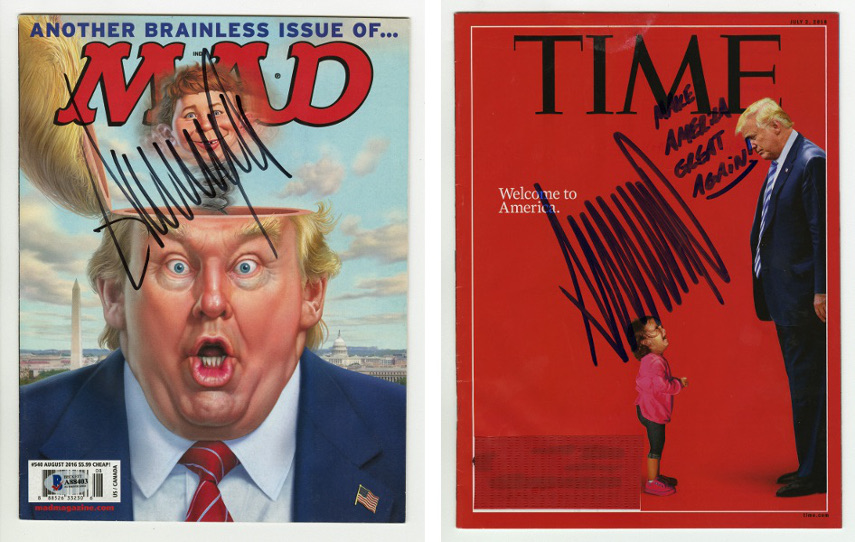 The Simulacrum
Hailed as the quintessential postmodern president, Trump has been dismissing commonly accepted truths, embracing alternative facts, obsessively cultivating his image, and transforming politics into a theater, confident in the malleability of reality. Dissecting the consequences of our increasingly fraught relationship with meaning and authenticity, Andres Serrano brings to the fore the building blocks Trump has used to construct his own identity.
Characterized by an archival impulse, the exhibition brings together such objects as Trump hotel and casino souvenirs, Trump branded merchandise, sports memorabilia, slot machines, posters and signed magazine covers and photographs, but also ventures such as Trump Vodka, Trump Steaks and Trump Shuttle. Highlights include a large portrait of Trump and a three-dimensional, eleven-foot sign from his Taj Mahal Casino that is composed of the word "EGO". Installed with a museological approach, this overwhelming data paints a portrait of a man who is as slippery as he is ubiquitous.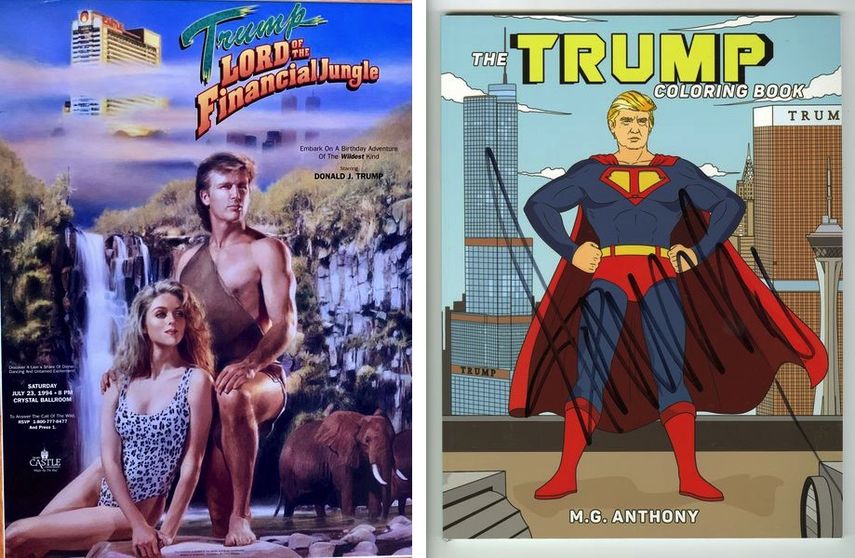 A Multifaceted Portrait
Serrano's multifaceted portrait of Donald Trump tackles the way in which a media-savvy public interprets people through their possessions. At the same time, these personal belongings take on the aura of sacred relics, gaining a value vastly out of proportion to their material identity. This portrait highlights celebrity worship as one of the religions of our time and provides a mirror for America's fascination with wealth, success, glamour, power and celebrity.
All of these objects take part in methodological crafting of his multiple personas, such as master builder, tabloid sex symbol, businessman extraordinaire, reality TV star, and more recently, "Leader of the Free World." Sex, power, religion and mythology, themes that Serrano has been tackling throughout his career, all come together in the figure of Donald Trump.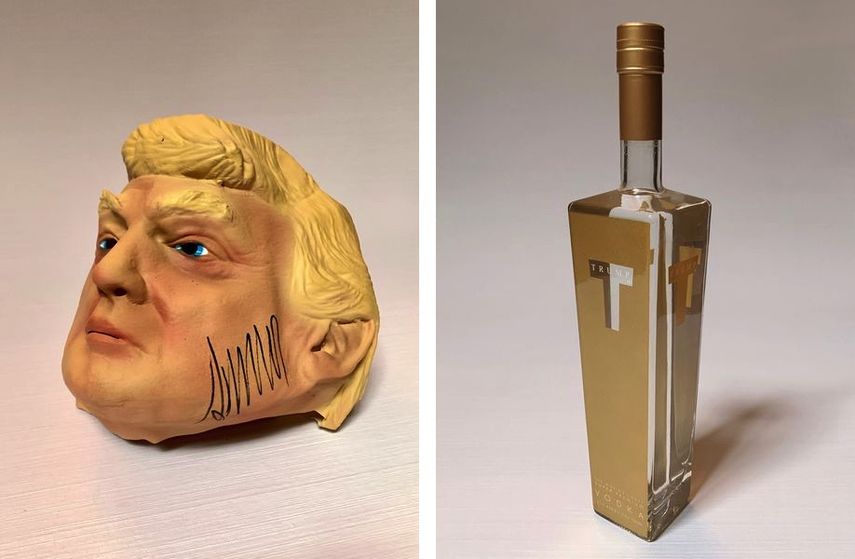 Trump Exhibition at ArtX
Painting a composite portrait of Donald Trump, the exhibition tells us a lot about ourselves at the same time. Trump's America has been a long time in the making - a play in which we are all caught up.
The exhibition The Game: All Things Trump is on view at ArtX, located in a former nightclub in Manhattan's meatpacking district at 409 West 14th Street, until June 9th, 2019.
Featured images: The Game: All Things Trump, a multi-media installation by Andres Serrano. Images Courtesy of a/political and ArtX. Photos by John Mireles.