One of the main artists' virtues is their ability to extract elements of reality, and to transform them into beautiful pieces of art. Precisely that moment of abstracting reality makes art so valuable – sometimes we may learn more about the world around us by viewing a painting, a sculpture or an installation. Finally, it is all about understanding reality and moving the boundaries of its visual perception. In his art, Andrew Dadson, a Canada-born artist, carefully plays with space and art, trying to define their borders. In order to do that, this amazing artist uses an inter-disciplinary approach to paintings, mixing different art media that perfectly merge into a single piece of art. However, he is famous for his abstract paintings, in which he examines the relationship between painting and the surrounding physical world (by experimenting with painting's foundational components). The latest works by Andrew Dadson will be part of the show entitled Painting (Organic) at David Kordansky Gallery in Los Angeles.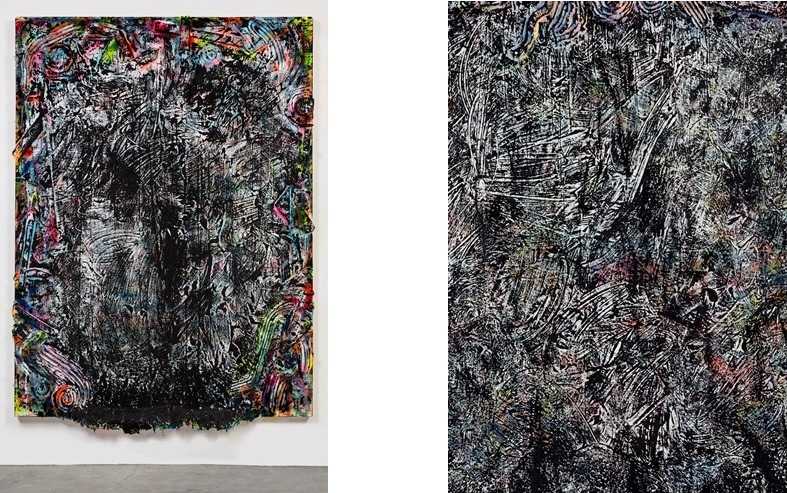 The (Organic) Painting by Andrew Dadson
Andrew Dadson lives and work in Vancouver, Canada. He is well-known for his paintings that push the physical parameters of the medium so that they become almost like sculptures (take a look at our article about understanding and collecting sculptures). His composition are multilayered – hanging masses are not simple secondary results of a primary physical action, but also parts of an overall field where paint is manipulated as a physical thing in its own right rather than as a material designed to depict something else. Dadson manipulates with the surface – it is painted, sculpted or marked; eventually, mark and surface have become one. The sculptural stakes are raised even further – the artist sprays the highly textural compositions with differently colored paints from each side. As a result, the final product is characterized by a lenticular effect that is put in motion when a viewer walks past the painting. His latest works that will be shown at David Kordansky Gallery are characterized by these practices.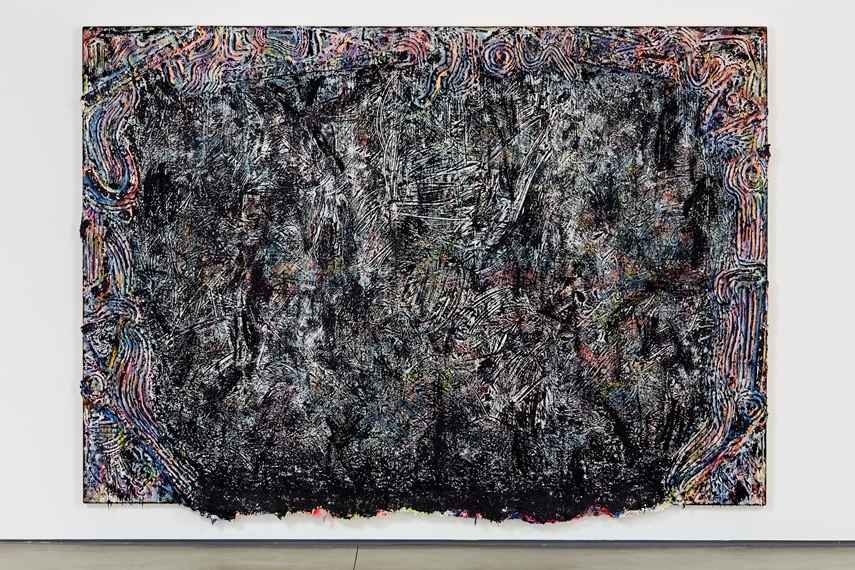 Art That Moves the Boundaries at David Kordansky Gallery
In his new paintings, Andrew Dadson makes references to Bas Jan Ader, Jay DeFeo, Wally Hedrick, and Robert Smithson. These references are result of the cross-disciplinary nature of artist's paintings where he borrows concepts from well-known examples of conceptual art movement and performance art (check out some amazing performance artists from our database by clicking here). Painting (Organic) show at David Kordansky Gallery will feature three interrelated bodies of work: paintings that share concerns with sculpture; a major display of photographs that document abstraction in the built environment; and an installation of colored lights and painted live plants, the latest in a series of plant-related works that he has made over the last decade.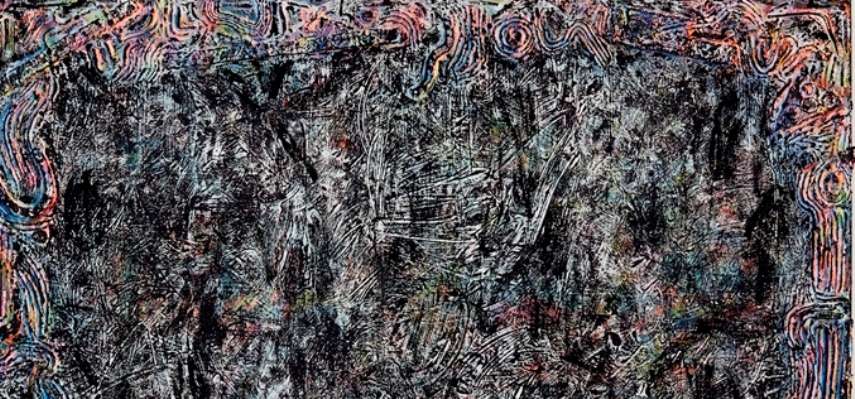 Andrew Dadson at David Kordansky Gallery
If you are in Los Angeles, and you love art (no matter what art medium is used), you must visit the Painting (Organic) exhibition at David Kordansky Gallery. With the latest works by amazing Andrew Dadson, this show should be on your list of must-see art events in this period of year. So, to underline once again – the Painting (Organic) exhibition of Andrew Dadson will be on view from May 29th until July 11th 2015 at David Kordansky in Los Angeles.
Sign up for My Widewalls, and stay informed about upcoming exhibitions!
Featured Image: Andrew Dadson, Rose (detail), 2015
Image in Slider: Andrew Dadson - Ocean Wave (detail), 2015