Dark humor and irony color Andrew Schoultz and Mark Jenkins art. Both engaged with our contemporary predicament, they are not letting dark moments to pass by unchallenged; instead, they deploy humor in order to lift up some of the heaviness from the themes they are depicting or sculpting, showing us that the world is encumbered with problems, but that these problems should not destroy our spirits. Instead, humor comes in to save the day, and to show us the folly behind the contemporary ails. Andrew Schoultz and Mark Jenkins are brought together for the occasion of the Rubber Time exhibition opening this May at Fabien Castanier Gallery.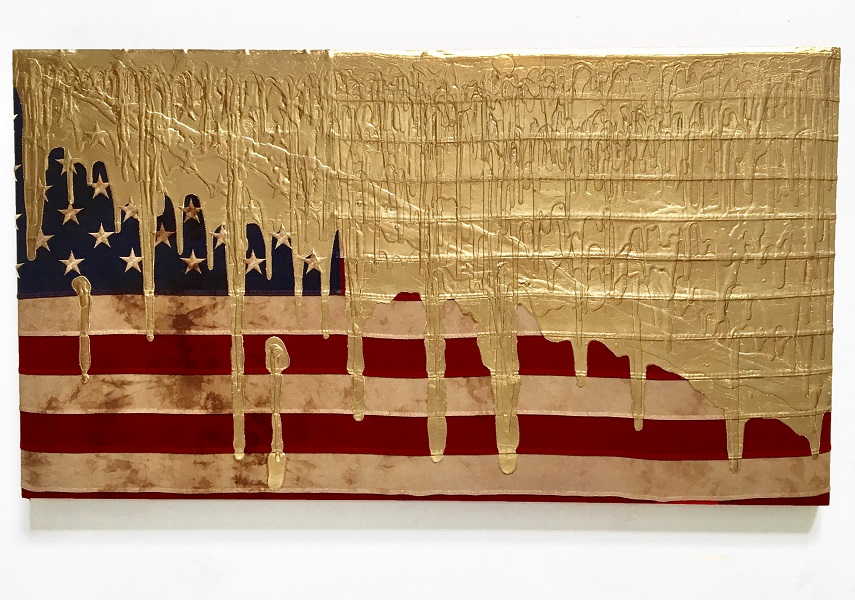 Relaxing Contemporary Tensions
The title of the exhibition - Rubber Time - comes from an Indonesian idiom. The idiom expresses a perspective on life that tends to be relaxed and that is not obsessed with punctuality and strict time-keeping. This concept of 'elastic time' which allows for flexibility in time management is what is sorely lacking in Western cultures, especially in the United States, and is therefore used as a subversive element in the works of Schoultz and Jenkins. Instead of giving in to the liberal mantra of productivity, they both see the present time as one of false tensions, produced by the insatiable neoliberalism, but also as a period of a suspended limbo, where both the past and the future are troubling unknowns.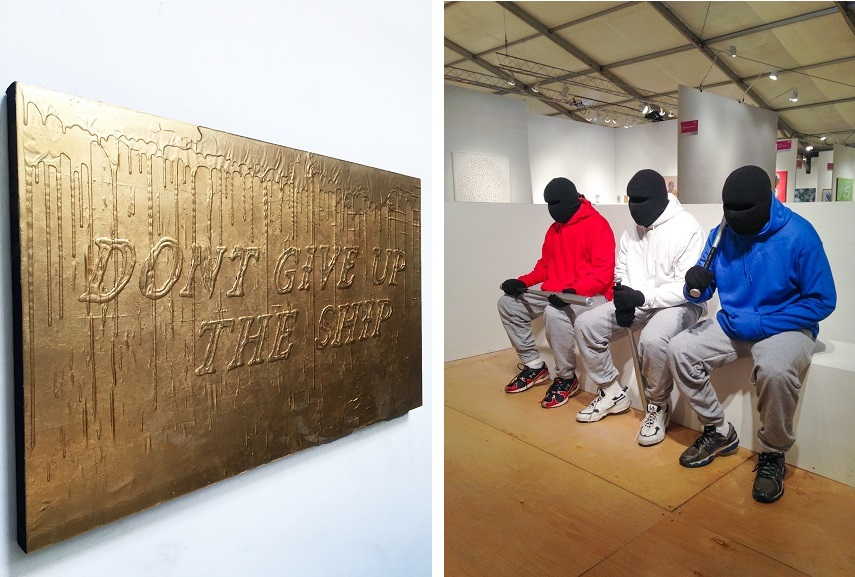 Andrew Schoultz and Mark Jenkins Art
Andrew Schoultz creates intricate and detailed compositions, which in their compositional anarchy reflect the chaos of our present-day political climate. His themes mostly address the struggles of modern America, examined in his recent works through the explorations of one of the strongest national symbols - the American flag.
Mark Jenkins focuses on dark themes that plague our society, with works that possess almost visceral emotionality. Among the themes he engages with are fear, terrorism, gun violence, crime, all colored with a wicked humor that challenges the viewers' perspective on the issues. His newest series that will be exhibited at the gallery shows a suspended moment in time, with figures resembling life-like bodies caught in the middle of their actions.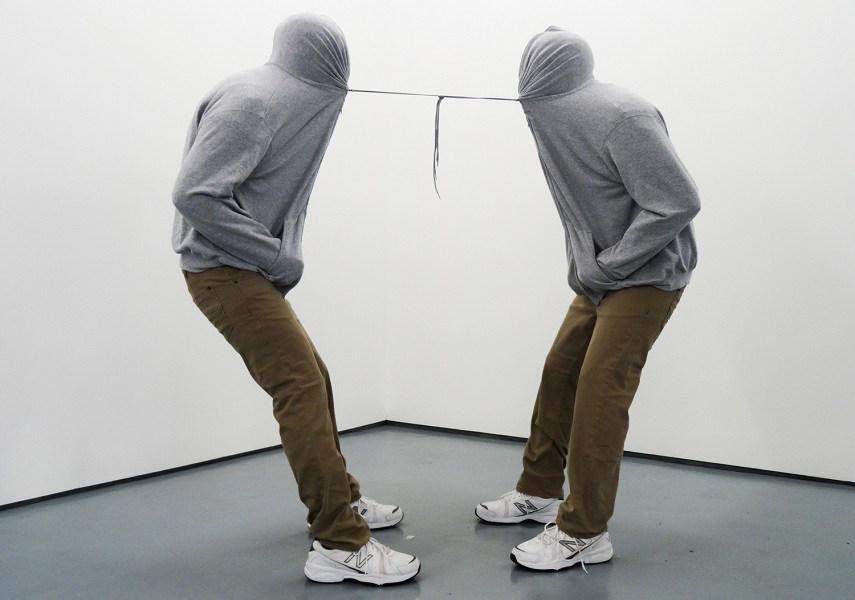 Rubber Time at Fabien Castanier
Andrew Schoultz and Mark Jenkins touch on cultural and political issues of our time, and the problems of the present-day America, with humor and irony. Both artists approach the contemporary moment with the understanding of its uniqueness, giving us a possibility to critically reflect on it through their works. The topics they select to represent are not easy, but are nonetheless relevant and important to be addressed if we are to move forward. Humor and irony are two important elements in it, which, through the turmoil and anxiety of our world, offer a tinge of hope.
The Rubber Time dual exhibition of Andrew Schoultz and Mark Jenkins at Fabien Castanier Gallery, Miami 82 NE 26th Street, Suite 111 Miami, opens on May 20th and will run until July 31st, 2017. The opening reception will be on Saturday, May 20th, from 6 to 9pm.
Featured image: Andrew Schoultz - Emergency Exploding Flag (Don't Tread on Me), 2017; Mark Jenkins - Boyz 2 Men. Mixed media sculpture, prop guns. Edition of 3, 58 x 27 x 28 in. (147x69x71cm); Mark Jenkins - Putter. Mixed media sculpture, prop gun, golf ball, can. 61 x 20 x 22 in. (155x51x56cm). All images courtesy of Fabien Castanier Gallery.