The Pop art icon Andy Warhol is known as one of the found fathers of the movement or, more precisely, the phenomenon. Even though the majority of aspects of his artistic practice and cultural influence has been carefully observed through various studies, there are certain points which are still being examined today.
Such is Warhol's fascination with the famous Norwegian painter and printmaker Edvard Munch, one that came to prominence in his late years, slightly before his death in 1987.
Therefore, the exhibition titled Andy Warhol – After Munch at the Munch Museum will reveal how the Pop legend appropriated Munch's most famous motifs.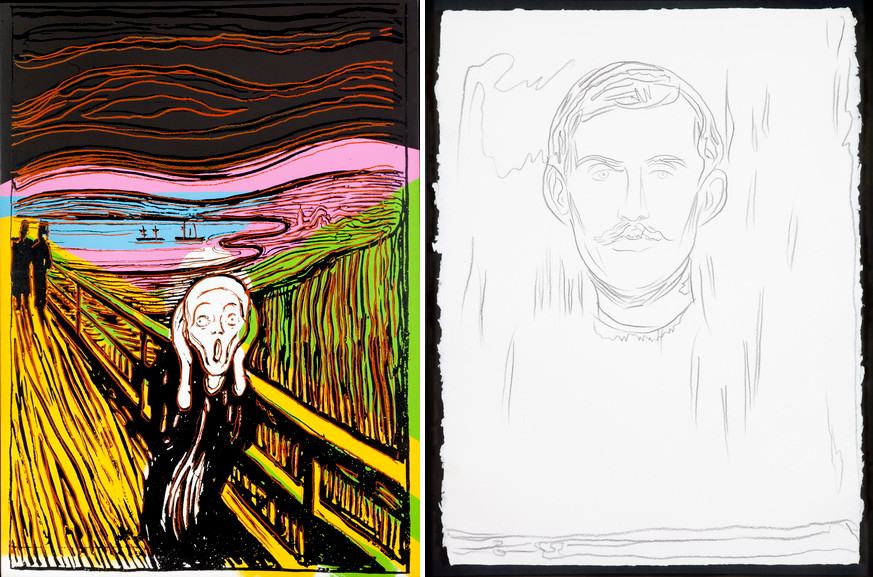 The Close Observation And Appropriation of Munch
Throughout his career, Andy Warhol had been using the method of citation, yet during the 1980s he started deliberately taking over the works of famous artists. By applying a different making process, he produced new, refreshed versions of the originals.
Such a method is similar to the artistic strategies of the avant-garde, (especially of the activity of Marcel Duchamp and his ready-mades) and could be perceived as the anticipation of Conceptual art. It has introduced the very interest in the matters of authorship and authenticity.
Warhol had also produced a series of reenactments of the Renaissance Old masters such as Da Vinci or Botticelli, as well as of the modernist icon Henri Matisse, who was one of his favorite artists. Next to him was Edvard Munch, whose prints Warhol started collecting in 1973.
Apparently fascinated, ten years later he began working on the series After Munch.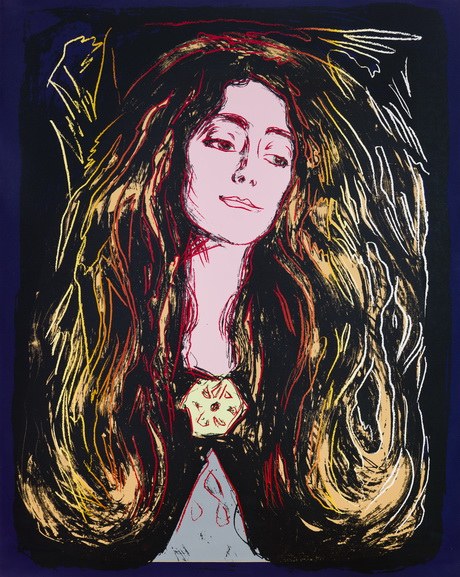 The Selected Works
The exhibition consists of a selection of Andy Warhol's prints based on The Scream, the portrait of Munch's lover Eva Mudocci, and a double image of Madonna and Self-Portrait, some of Munch's best known works.
Three of the main works from the series, full-scale and unpublished prints, as well as one of Warhol's original pencil drawings based on Munch's self-portrait, will be displayed in order to reflect the best how much Warhol was entranced with his fellow artist's aesthetic and artistic approach.
Aside from the artistic influence, Warhol was probably very moved by the life of Edvard Munch. A loner himself, an alienated subject exposed to inner torment and depression was something Warhol found easy to identify with.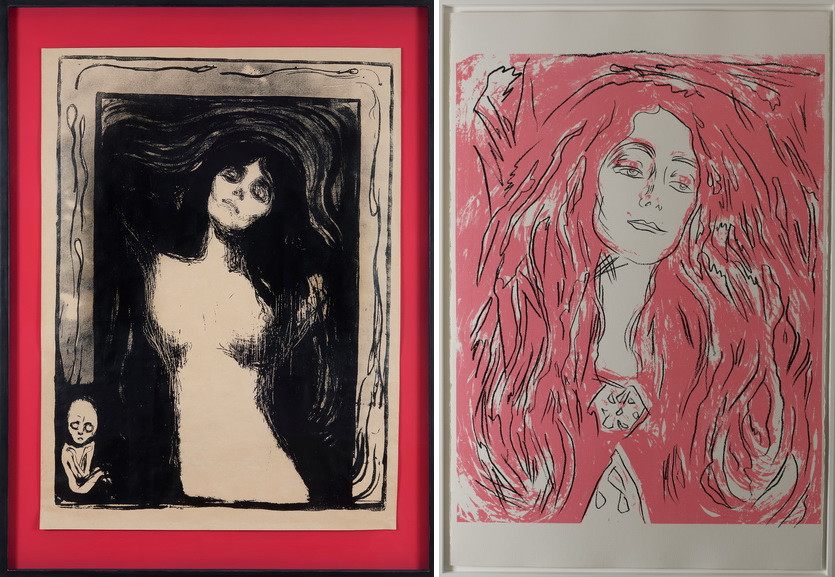 Andy Warhol - After Munch in Oslo
Without a doubt, both artists marked their time as innovators and their approaches (especially to color and composition) are closely affiliated with the very perception of the media as a powerful transmitter of a certain message.
This brief, yet interesting survey on Warhol's fascination with Munch's work will open on 26 May at the Munch Museum in Oslo, Norway and will be on view until 26 August 2018.
Andy Warhol - After Munch is officially part of the touring project Munchmuseet on the Move – Kunsthall Oslo, so it will be exhibited at Kunsthall Oslo, and at a dedicated venue Dronning Eufemias 34, Bjørvika.
 Editors' Tip: Warhol After Munch
Andy Warhol (1928–1987) famously once declared: "If you want to know all about Andy Warhol, just look at the surface of my paintings and films and me, and there I am. There's nothing behind it." In 1984, the avatar of superficiality took on a potentially surprising new subject: the work of Norwegian Symbolist Edvard Munch (1863–1944). Warhol made an extensive series of prints based on four of Munch's major subjects - the iconic The Scream, Madonna, Self-Portrait and The Brooch - working with dazzling new color tones including silver and gold. Published on the occasion of an exhibition at the Louisiana Museum of Modern Art, and featuring a beautiful silkscreened cover, Warhol after Munch unites Warhol's unusual series with its source material. With some never-before-reproduced works, along with in-depth scholarly essays, this catalogue is a must for fans of Munch and Warhol alike, and anyone interested in the cross-germination of visual ideas.
Andy Warhol - Madonna & Self-Portrait with Skeleton Arm (After Munch), 1983. Silkscreen ink and polymer paint on canvas, 129, 5 x 180, 3 cm. © Haugar Vestfold Kunstmuseum. Credits: Sparebankstiftelsen DNB ©The Andy Warhol Foundation for the Visual Arts, Inc. All images courtesy the Munch Museum.