Most of us were born into a world where photography is considered art, but it was only a few decades ago that the medium was still struggling to find its place among all the traditional art forms and to present itself worthy of such status. The story of its revolution is beautifully intertwined with the story about Andy Warhol and his unique approach to the medium, which he saw as a way to capture all the "real things" and to keep a visual diary. But when it comes to the father of Pop Art, things never have singular meanings, and thus the desire to record reality was never only an end in itself. Similarly, a photograph might aim to depict reality, but it merely stands as an index for the reality that it represents, physically belonging to a different realm. In a way, the same could be said for Warhol and his role in the art world.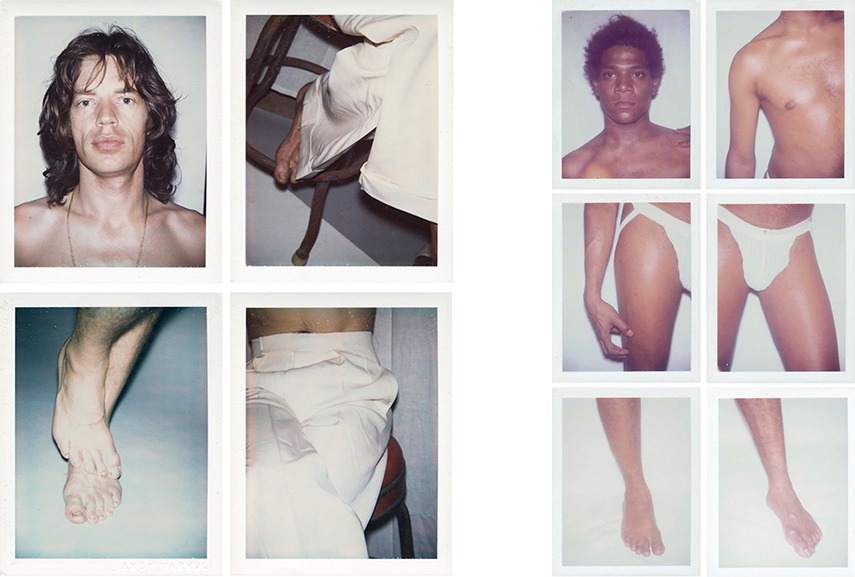 Polaroids and Black and White Prints
Warhol's first contact with a camera was at a young age. He was a 10 year old child, growing up in Pittsburgh, snapping his first photographs in the backyard of his house. A Brownie camera that his family possessed was basically one of the first tools that Warhol had used to produce something that could later be perceived as artistic. Many years later, in early 70's, Warhol came back to photographing in its purest form – it was a period in which the images that he is well known for today were made, the commissioned Polaroids that mostly featured celebrities, shot under similar conditions in his studio, against a plain white background. These famous Polaroids, together with his larger black and white pictures that he began making later, were repeatedly produced by the artist up until the day he died in 1987.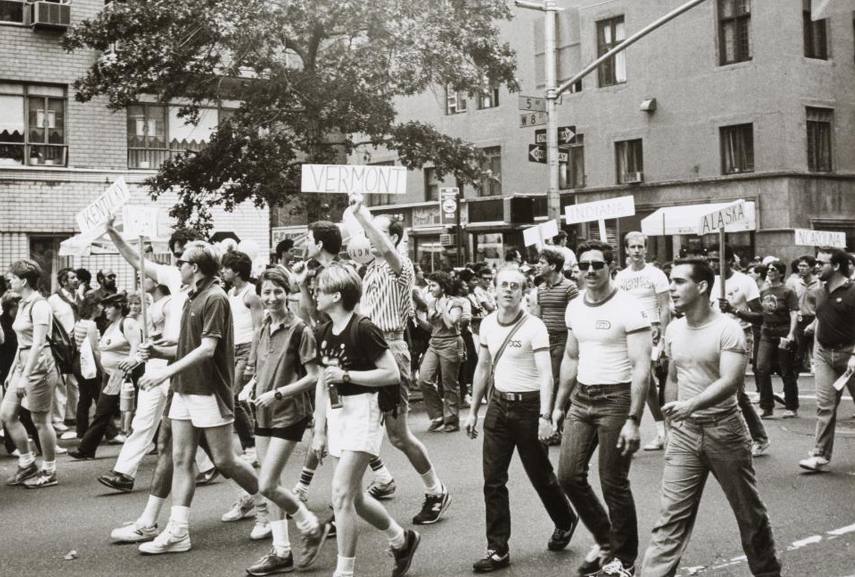 Classifying the Andy Warhol Photography
The Polaroids are certainly the most popular series you'll find if you try to search for Andy Warhol's photographs. However, the interrelation between Warhol and this unexpectedly cryptic medium goes way beyond what it seems to be at first. One of the most perplexing issues concerning Warhol's art is the division between reasons to think of him as a painter, and those that would make you call him a photographer. The truth is probably somewhere in between, or better yet, it is neither of the two, but throughout art history, Warhol was far more appreciated for his works on canvas than his photographic pursuits. His art is valued with respect to his "paintings", regardless of the fact that most of them - if not all - were directly derived from pictures. More often than not, the images were made by the artist himself, used as sketches and studies that helped him make his serigraphs and produce the colorful prints on canvas that he is most famous for today. The bottom line is that, even though the canvases are classified as paintings, they were never a product of a traditional painting process. Instead, they were completed thanks to photographs that were made in service of the acclaimed medium, which was painting.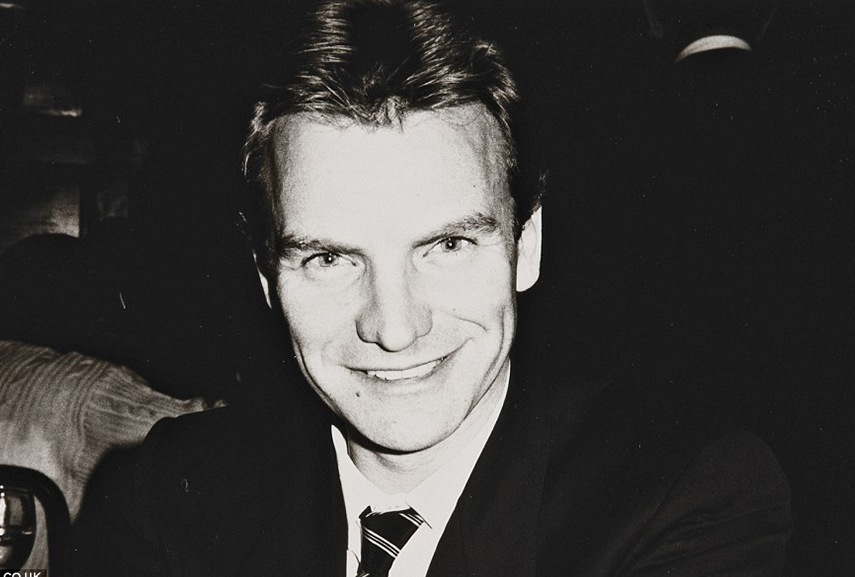 A Painter or a Fine Art Photographer?
Some of Warhol's photographs were made deliberately to remain just that - photographs, and some were produced for the purpose of further art making. The problem with those that had no other function than to be what they are, was that Andy Warhol himself was obviously undecided about their value and meaning: "A picture means I know where I was every minute. That's why I take pictures. It's a visual diary". A visual diary, even if it belongs to someone as influential and important as Andy Warhol, is by definition nothing more than archival material. This matter was even brought to court in the early nineties, when the artist's estate lawyer had a conflict with the Andy Warhol Foundation. The debate was based on the question if Warhol's pictures are truly works of art, or merely archival documents. The lawyers of the Andy Warhol Foundation went as far as to intentionally lead the judges to declare his photos as "worthless", hoping that it would save them from money loss that they would otherwise have to pay to the lawyer who claimed to own 2% of his estates. Eventually, the lawyer's witness (who later became Christie's photography department founder) valued Warhol's 66 000 images, which included the famous Polaroids, at 80 million dollars. After the trial, it was concluded that Warhol was, indeed, a fine art photographer.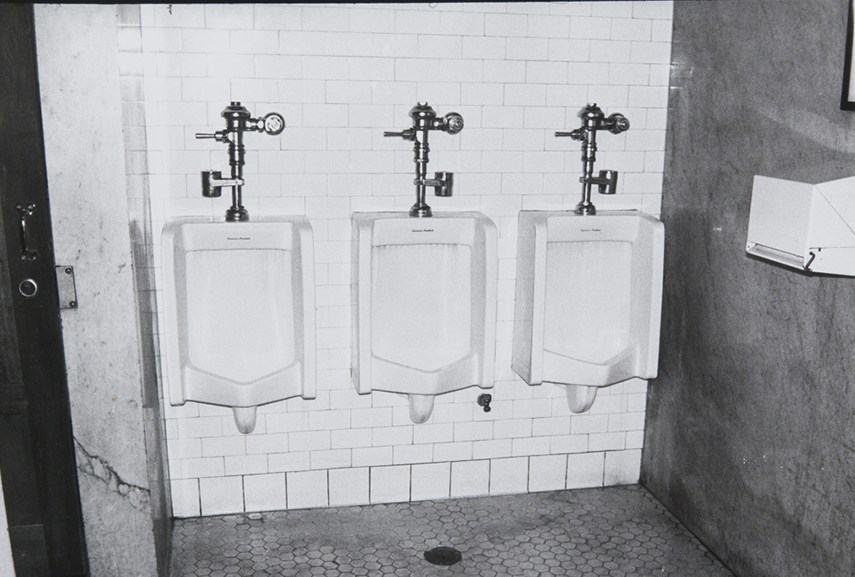 Merging Reality and Superstardom
Just like most of the things that he served to the world with such brilliant indifference, Warhol's photos were subject to all kinds of interpretations, essentially ambivalent and apparently superficial, but always hinting that the pointlessness is where the point is hidden. If these photographs were indeed his visual diaries, we can all agree that Warhol was surrounded by beautiful, fun and exciting people and that he made big efforts to make that clear. On the other hand, going through his diary is also a way of acknowledging the spirit of an era, and this does not only include people. Andy Warhol took his camera with him wherever he went, documenting practically everything, the highest high class and the lowest trash (literally, he took photos of trash cans and of what they contained). He photographed the people from his surrounding, things that he went through daily, parties, hotel bathrooms, details from various apartments and stores, street signs and all kinds of random stuff. This inclusiveness is what made his photographic undertakings border between art and mere obsessive collecting, or as people like to cynically notice, consuming the life around him. But it's such a good thing that he did that, since we have a chance to see a part of the history of New York City and the good life as it used to look like in our recent past. It is also amusing to know the characters of Mick Jagger, Grace Jones, John Lennon, Jean Michele Basquiat, Yves Saint Laurent and many other fashion designers, artists, actors and celebrities that marked the popular culture of the 1970's and the 1980's in the world, as seen through the lens of Andy Warhol.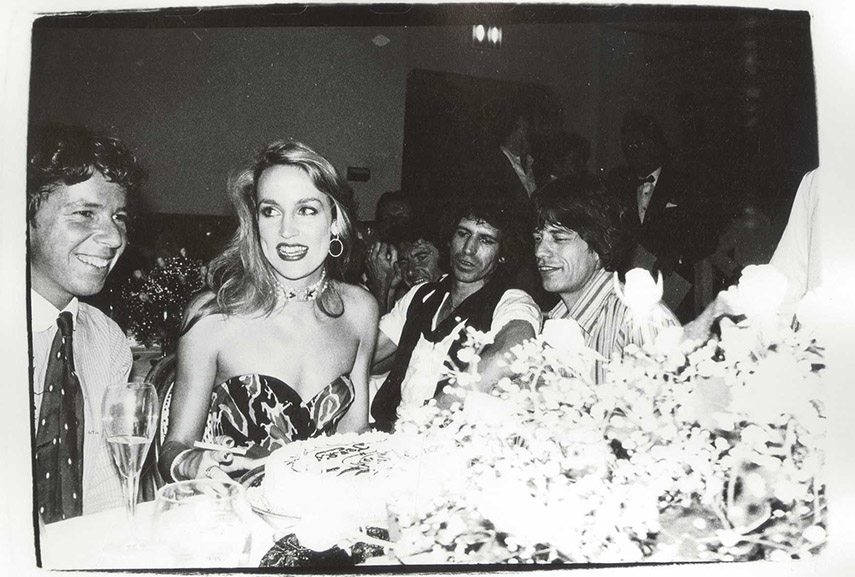 Visionary, As Usual
In a way, Warhol's unique endeavors were anticipatory of today's trends with digital cameras on our phones. Social networks such as Instagram and Snapchat have made the Andy Warhol style become a trend - which once again demonstrates his ability to predict the state of the future world. With a camera in his hand is also how we often imagine Warhol ourselves, given that it was apparently a side that he wanted to present to the world and how he is captured in many pictures. And in the end, their ambiguous nature is what helped photography get reconsidered once again as a medium, or as John Baldessari said: "He helped to bring photo-imagery under the umbrella of art – to deghettoize it".
Editors' Tip: Andy Warhol: Polaroids
A collection of Andy Warhol's Polaroids had to wait until 2015 to be finally published in a single book. The author, Richard B. Woodward, uses an interesting reference as a teaser for the book: Before there was Instagram, there was Andy Warhol. This promising semi-biographical selection of Warhol's "visual diary" pages was created in collaboration with Andy Warhol Foundation, and it contains some images that were never made public before. Apart from the ever interesting celebrities, the photos depict landscapes, unusual details, regular objects and random moments from Andy's life, truly giving an impression of Warhol's analogue Instagram profile.
Featured image: Andy Warhol with a Polaroid Camera; Andy Warhol - Self-Portrait in drag; Andy Warhol - Mohammad Ali; Andy Warhol - Keith Haring and Juan Dubose; Andy Warhol - Divine; Andy Warhol - Diana Ross; Andy Warhol - Arnold Schwarzenegger. All images used for illustrative purposes only.