One of the most famous art movements of the 20th century, Pop Art, was undeniably marked by the many great artworks by Andy Warhol. Although this artist was more focused on self-promotion, he still contributed to the critical acknowledgment of the mentioned phenomenon and was a truly innovating figure in several other fields as well.
In general, this artist revolutionized the very approach to art-making by engaging both traditional and new media differently, by making the process entirely visible and finally by branding it. From the early 1960s all the way up until 1987, the year of his passing, he constantly strived to reinvent himself, not only as an artist but as a person too.
Warhol's oeuvre is grand, though it may seem strange that the last extensive retrospective of his work in the United States happened back in 1989. The Whitney Museum of American Art will now host a proper exhibition which is going to deliver all the possible aspects of his four-decades-long, multilayered practice, meticulously analyzed and presented. The exhibition title, From A to Be and Back Again, is an actual name of the book published in 1975 which encompasses his standpoints on life, love, success, fame, and other terms which were significant for the artist in the manner of a collage.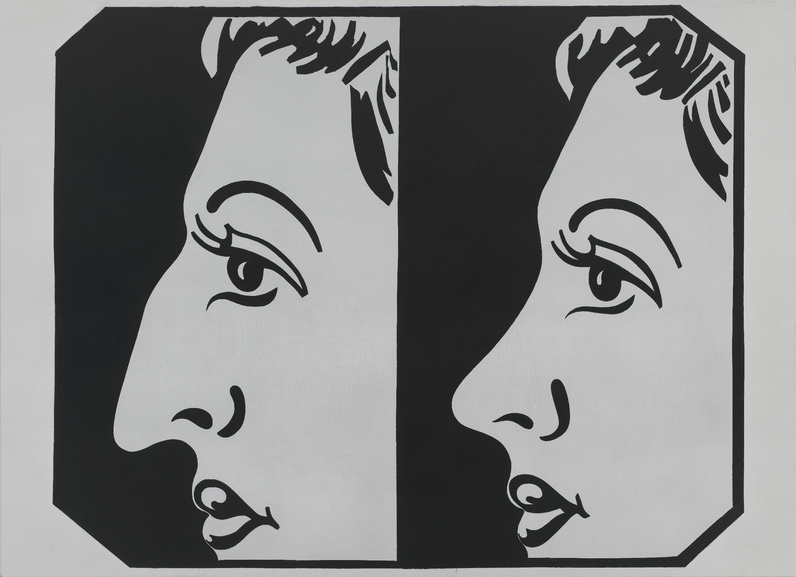 The Andy Warhol Whitney Exhibition Concept
The curatorial concept was prepared by a deputy director for International Initiatives and Senior Whitey Curator Donna De Salvo. While working at the Dia Foundation during the 1980s, she collaborated closely with Warhol and is the right person to manage this survey.
Along with Christie Mitchell, senior curatorial assistant, and Mark Loiacono, curatorial research associate, De Salvo decided to focus on the continuity of Warhol's experimentation and all phases he went through since the 1950s - from his work as an illustrator and the iconic and most celebrated works from the first half of the 1960s, the underground cinema and counterculture happenings of the from the 1960s and 70s, all the way up to ready-made abstraction and the Interview magazine in the 1980s. In addition to that, the curator stated:
Perhaps more than any artist before or since Andy Warhol understood America's defining twin desires for innovation and conformity, public visibility and absolute privacy. He transformed these contradictory impulses into completely original art that, I believe, has profoundly influenced how we see and think about the world now. Warhol produced images that are now so familiar, it's easy to forget just how unsettling and even shocking were when they debuted.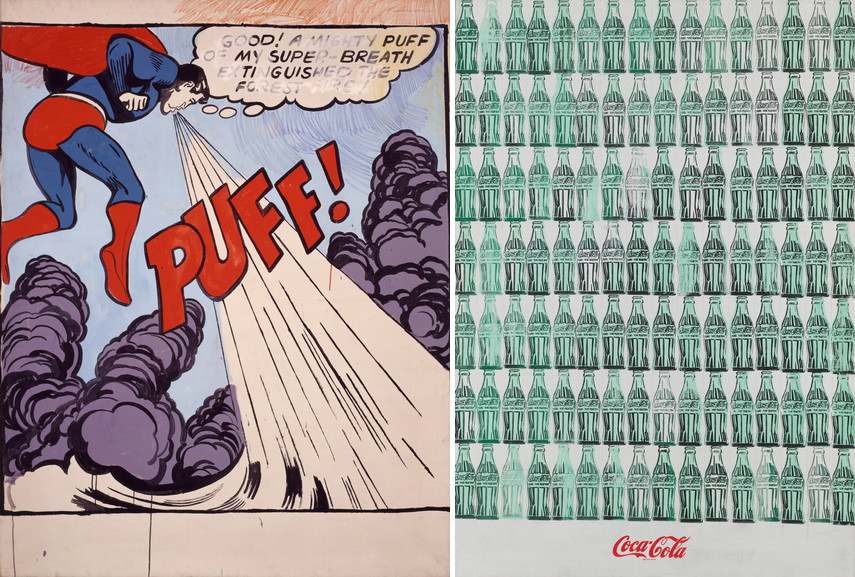 Works on Display
In order to provide a fully immersive experience, The Whitney curators decided to present Andy Warhol's entire oeuvre through six chronological units:
Early Work
The artworks made in a period between 1948 up to 1960 will open the exhibition. In 1949, Warhol arrived in New York and started working in the advertising world. The megapolis offered much to the young artist, so his fashion and window shop illustrations from that period give a glimpse of what will later become his Pop aesthetic.
The Fruitful 1960s
The transitional and hand-painted works from the early 1960s show Warhol's desire to become an established artist; in particular, the six-year period between 1962 and 1968 will be accentuated due to the discovery of the silkscreen technique and the production of some of the most iconic celebrity portraits such as Elizabeth Taylor or Marilyn Monroe. All of those paintings portray the tumbling careers of the featured personas, so they can be treated as  social reflections of the times. This segment will also focus on the artist's interest in exhibition design and will feature n-depth presentations of his Thirteen Most Wanted Men and Flowers paintings from 1964-65 that replicate his highly innovative original installations.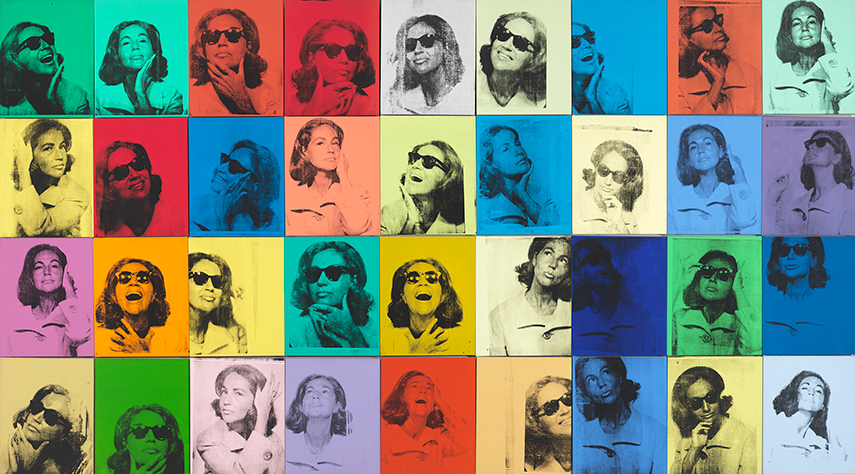 The Experimental Cinema And The Superstars
The third unit will be entirely focused on Warhol's cinematic domains; although it may seem that film-making was an extension of his painterly practice, it is perhaps more precise to state that by working with camera Warhol felt greater freedom to explore his actual reality, which was not the case with the canvases. For the purposes of his films, the artist engaged amateur actors who were social misfits, and his friends whom he liked to call Superstars. Aside from the nonprofessional cast members, what makes those films truly innovative is their form – long angles, projection speed, duration, spontaneous panning, and zooming, etc.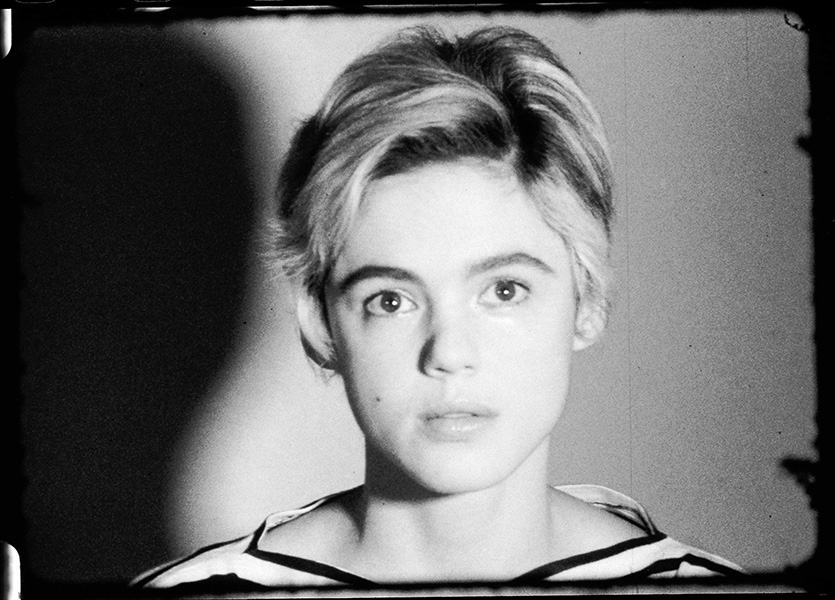 After The Assassination Attempt
The fourth unit will provide the insight of the production made after 1968 e.g. after radical feminist Valerie Solanas  tried to shoot Warhol. In years prior to this event, the artist experimented even more, so a number of works with optical painterly effects, fluorescent pigments, and UV light, diaristic videos, books, prints made will be on display. In 1972, he returned to studio practice and released his ideas through more conventional media, but still with a dash of experimentation.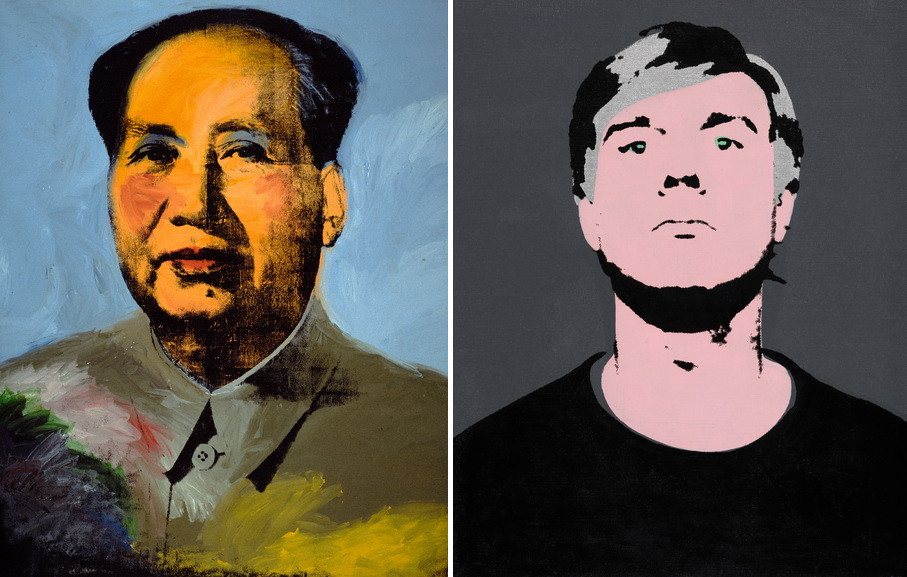 Portraits
The artist enjoyed producing portraits throughout his entire career, and his subjects ranged from ordinary people, his socialite friends, to politicians and even royalty. A number of seventy-five works of this genre will be on display, in order to underline how Warhol was one step forward against his time since it seems as if the artist predicted contemporary social media.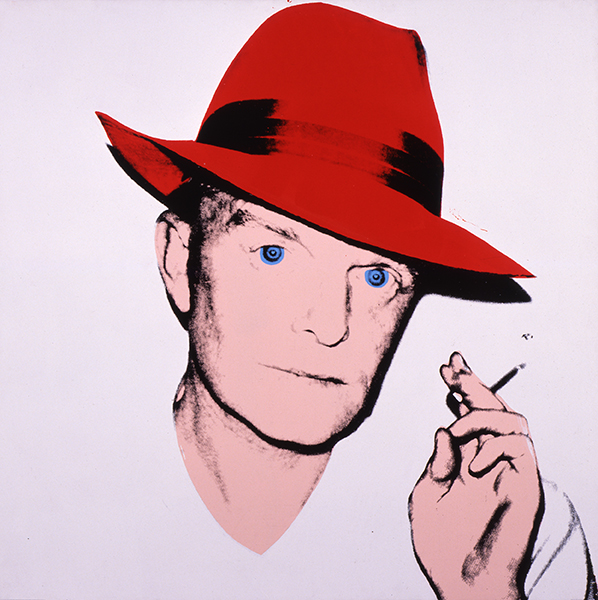 Collaborations and Late Work
The final unit will show a selection of collaborative works such as Paramount from 1984 – 85, a painting done by Warhol and Jean-Michel Basquiat, as well as the works by Keith Haring, who was supported and promoted by Warhol.
Along with those artworks, on view there will be will be the artist's later works from the same period which were not very well accepted; this exhibition will provide a new interpretation of Warhol's 1980s phase and his articulation of the Cold War and AIDS crisis.
Donna De Salvo on Andy Warhol — From A to B and Back Again Exhibition
Andy Warhol at The Whitney
The upcoming exhibition will cover a majority of the rooms on The Whitney's fifth floor, so it will be the largest installment focused on a single artist. It will be accompanied by an extensive catalog which will feature practically all Warhol phases and works expressed through different media. A series of essays written by Donna De Salvo and several other scholars tend to analyze the immense cultural and social domains of the Pop Prince.
Most importantly, Andy Warhol – From A to B and Back Again will go on a tour, so the audience will be able to see it at the San Francisco Museum of Modern Art and the Art Institute in Chicago. The Alice Pratt Brown and Director of The Whitney Adam D. Weinberg underlined the importance of this retrospective by stating:
This exhibition takes a fresh focus while continuing Whitney's decades-long engagement with Warhol's work which we presented in 1971 in a traveling retrospective and in Andy Warhol: Portraits of the 70s, organized by the Whitney in 1979 – 80. Few have had the opportunity to see the in-depth presentation of his career and account for the scale, vibrant color and material richness of the objects themselves. This exhibition, to be presented in three cities, will allow visitors to experience the work of one of America's greatest cultural figures firsthand, and to better comprehend Warhol's artistic genius and fearless experimentation.
Andy Warhol – From A to B and Back Again will be on display at the Whitney Museum of American Art from 12 November 2018 until 31 March 2019.
Editors' Tip: Andy Warhol―From A to B and Back Again
One of the most emulated and significant figures in modern art, Andy Warhol (1928–1987) rose to fame in the 1960s with his iconic Pop pieces. Warhol expanded the boundaries by which art is defined and created groundbreaking work in a diverse array of media that includes paintings, sculptures, prints, photographs, films, and installations. This ambitious book is the first to examine Warhol's work in its entirety. It builds on a wealth of new research and materials that have come to light in recent decades and offers a rare and much-needed comprehensive look at the full scope of the artist's production—from his commercial illustrations of the 1950s through his monumental paintings of the 1980s.
Featured images: Andy Warhol - Marilyn Diptych, 1962. Acrylic, silkscreen ink, and graphite on linen, two panels: 80 7/8 x 114 in. (205.4 x 289.6 cm) overall. Tate, London; purchase 1980; Christine Jorgenson, 1956. Collaged metal leaf and embossed foil with ink on paper, 13 x 16 in. (32.9 x 40.7 cm). Sammlung Froehlich, Leinfelden-Echterdingen, Germany © The Andy Warhol Foundation for the Visual Arts, Inc. / Artists Rights Society (ARS) New York. All images courtesy The Whitney.