In the fall of 1977, Andy Warhol began work on two new series of artworks which would become known as Torsos and Sex Parts. Isolated from series like Marilyn, Campbell's and other highly accessible works, these two bodies of work are regarded as the artist's most personal ones. Belonging to the darker and more profound aspects of his output, these works blurred the line between art and pornography.
The seed of these two series sprouted sometime earlier, when a man approached Warhol boasting about the size of his penis. Warhol responded by taking out his camera, and these photographs were placed in a box casually labeled Sex Parts. He revisited the contents of the box in Autumn of 1977 and decided to create a series of works based on the original images he found inside.
A collection of these provocative Polaroids is currently on view at Hedges Projects.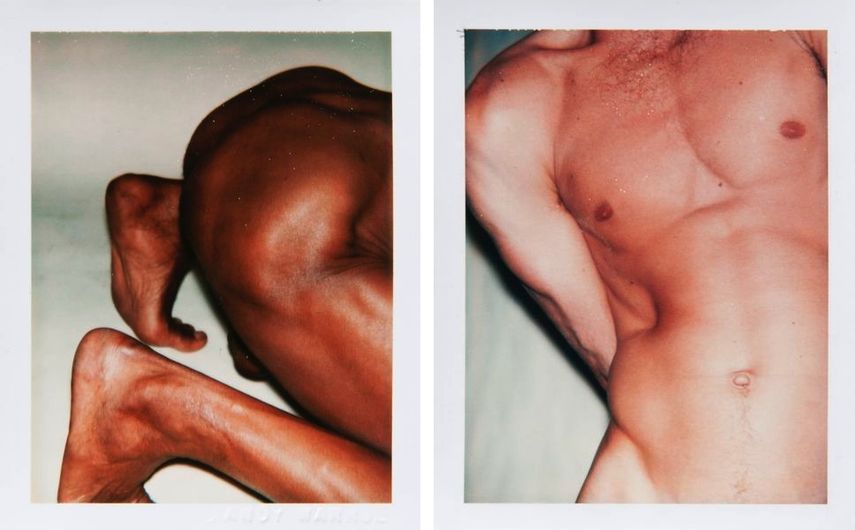 Sex Parts
The body of work, that Andy Warhol fondly referred to as the Cocks, Cunts and Assholes series, is based on a series of Polaroid shots created during several photo shoots with models procured from gay bathhouses and clubs by Warhol's assistant, Victor Hugo.
A collection of anonymous male and female body parts captured with 35mm camera and Polaroid Big Shot, Sex Parts was a radical compositional departure and along with Torsos, his most focused figurative series. By highlighting the body through extreme close-ups and cropping, Warhol allows no usual pictorial connection with the model.
When asked by the writer and Factory-insider, Bob Colacello about the explicit content of the series, Warhol replied:
Just tell them it's art... They're landscapes.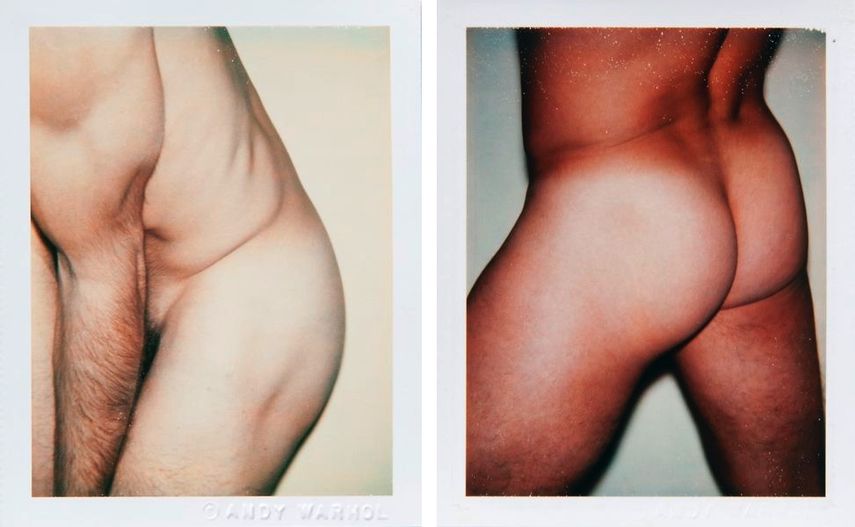 Torsos
Undoubtedly the tamer part of the series and less graphic, Torsos features screenprints of bodies posed and presented in ways that more easily evoke the traditional classical nude. For the artist, these images playfully occupy the space between the high and the low by challenging the notional values we assign to different cultural artifacts.
However, it seems that the underlying motive for the entire series was the final acceptance of his sexuality. As Warhol's longtime assistant Ronnie Cutrone recalls, the artist was a Catholic and a homosexual who jokingly referred to homosexuality as a "problem".
Sex Parts was a final announcement or affirmation of his homosexuality.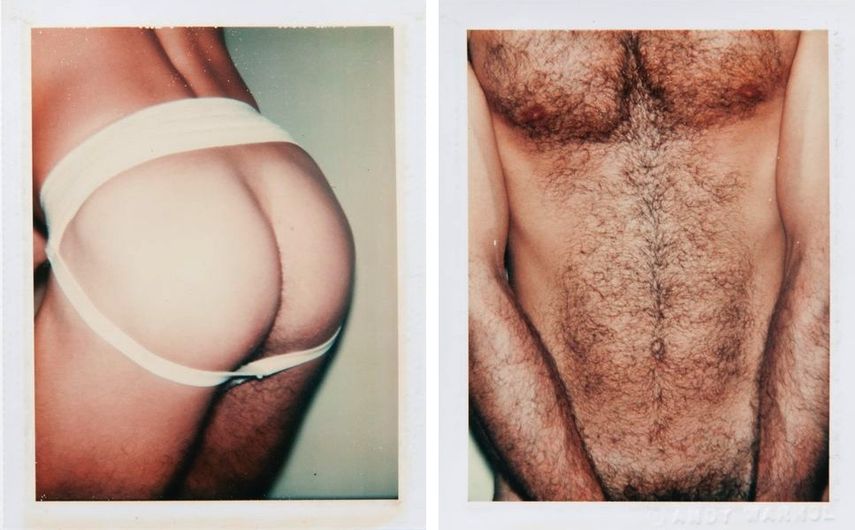 Andy Warhol, Sex Parts and Torsos at Hedges Projects
The exhibition Sex Parts and Torsos Polaroid Photos will be on view at Hedges Projects in West Hollywood until June 30th, 2018.
Founded by Jim Hedges, Hedges Projects collects, promotes and produces artworks by leading 20th century conceptual, Pop artists and self-taught Outsider artists. In particular, Hedges has acquired and sold more Andy Warhol photography than any other collector or dealer in the world, mounting dozens of shows of these works all around the world.
Featured image: Andy Warhol - Sex Parts and Torsos (detail), 1977. All images courtesy of Hedges Projects.