Recently, we've compiled a list of 10 Pop Art artists who redefined the visual culture of western society, and of course, no discussion about Pop Art could go on without the movement's superstar artist Andy Warhol. The late legend once stated "An artist is somebody who produces things that people don't need to have.", and that "Art is what you can get away with.", regarding both of those quotes, Warhol was definitely a true artist. He did not display some great, unearthly talent, nor showed any extraordinary creative skills, but what he did was pure genius. And even now, decades after his prolific career, his legacy is still omnipresent in the society around us. This time, taking form of a skateboard deck. So, Andy Warhol skate decks – do you need them? No. Do you want them? Yes.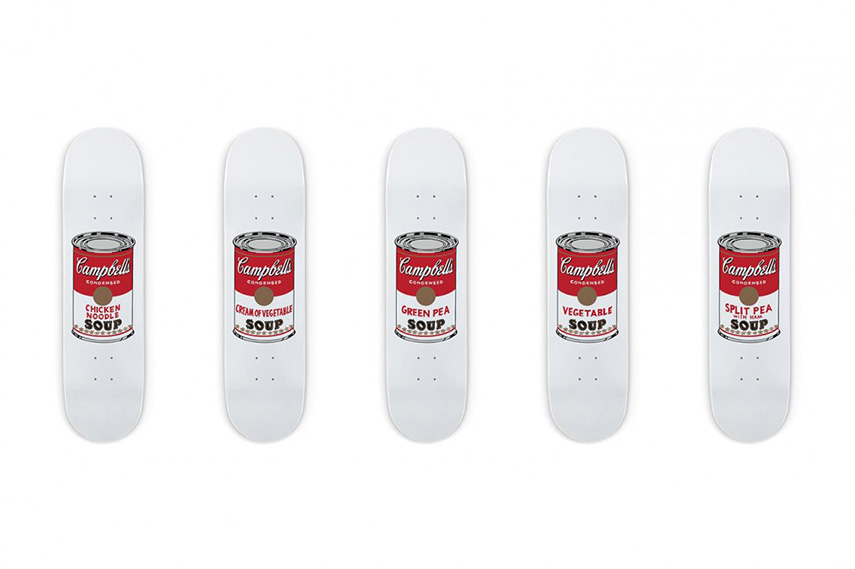 Choose your Andy Warhol Skate Deck
In collaboration with The Andy Warhol Foundation for the Visual Arts, The Museum of Modern Art (MoMA) Design Store is proud to announce its first installation and pop-up shop at the Art Basel Miami Beach. Alongside of The Skateroom at South Beach's historic Delano Hotel it is a celebration of the hotel's 20th anniversary. This joint venture will feature an immersive installation with a limited-edition series of skate decks rocking the designs of Andy Warhol. The display will include a set of 32 unique decks featuring Andy Warhol's 32 famous Campbell's Soup Cans, another set of 8 decks with the Colored Campbell's Soup Cans, and the iconic triptychs with Gold Marilyn Monroe, Car Crash, Self Portrait, Guns and Details of the Last Supper. According to Emmanuel Plat, Director of Merchandising at MoMA Design Store, 32 Campbell's Soup Cans and Gold Marilyn Monroe are artworks in MoMA's collection, so the quality of reproduction of the artwork on the skate decks is expectedly flawless and is sure to excite the art enthusiasts.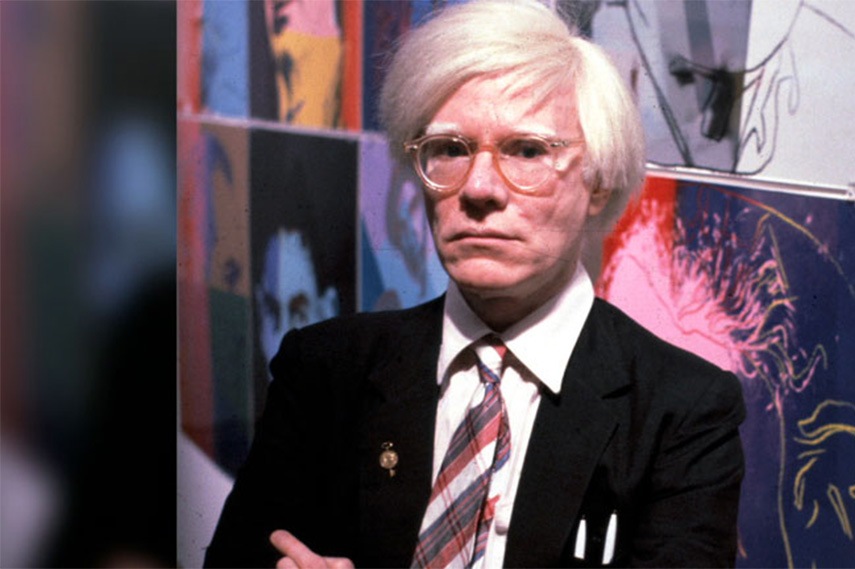 Legacy of a Legend Lives On
As it turned out, Andy Warhol's 15 minutes of fame spanned out even 25 years after his death. The artist who galvanized the art world in the '60s, still remains at the top of the most sought out names in auctions and displays worldwide. Some would argue that these days, Warhol is a movement bordering on a religion even, and that his almighty influence is sometimes hidden, sometimes blatantly obvious in many of the contemporary works. His iconic imagery is often featured on numerous products and merchandise, and his name is always mentioned with a certain feeling of awe. Warhol was much more than "just an artist", he was an innovator, a businessman and a prolific creator. With the revolutionary ideas and endeavors Warhol created during his life-time, it can only leave us to wonder what limitless possibilities he would have accomplished had he lived to see the age of Internet. To paraphrase the words of the cultural historian Jon Savage – If you walked into the '60s room, there it all was – America, money, sex, fame, death. Warhol effectively summed up, defined and in many ways embodied the world in which we now live.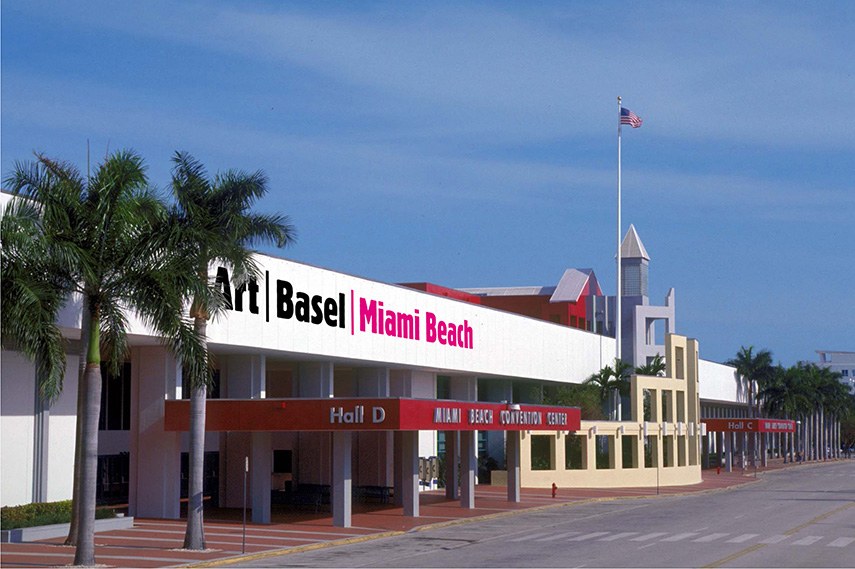 Limited Edition Andy Warhol Skate Decks at Art Basel Miami Beach
Celebrating the artist's enduring influence and the 20th anniversary of Delano Hotel, MoMA Design Store is bringing a skateroom to the venue. The immersive installation of limited-edition series of skate decks adorned with the artwork of Andy Warhol will be on display at the Delano from November 30 – December 6, 2015. Very limited quantities of skate decks will be available for purchase, so make sure you get yours in time. A percentage of the proceeds from the sales will be donated in support of The Skateroom's non-profit partner, Skateistan, which is an NGO initiative dedicated to empowering children in third-world countries through skateboarding and education. On December 2, they will be having a special pop-up shop enabling you to purchase these amazing and unique skateboard decks.
Discuss this and other stories on our facebook page.
Stay up-to-date with all things related to art! With a free sign up for My Widewalls!
All images used for illustrative purposes only