The 2016 edition of Art Basel in Basel was remarkable for many reasons: great attendance, sales that defied the shaky state of the art market and the beginning of a new, promising collaboration. Two limited edition collections of Andy Warhol skateboard decks, provided by The Skateroom, were put on view at The Beyeler Foundation's booth during the fair, announcing a fruitful future partnership between the two entities. Following this showcase, the Swiss museum will exhibit The Skateroom's iconic collections from this month onwards, making them available for purchase as well! The two series of skateboard decks, created in partnership with the Andy Warhol Foundation for the Visual Arts, feature two of Pop artist's legendary images.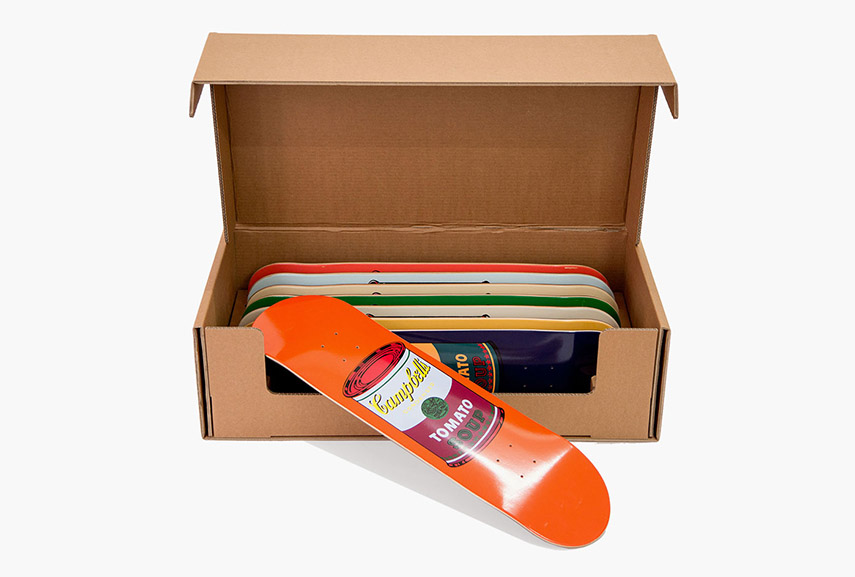 The Skateroom's Latest Philanthropic Mission
For three years now and counting, The Skateroom has been merging the worlds of contemporary art and skating culture to create limited edition artworks on skateboards. So far, they have produced successful projects in collaboration with world-renowned artists like Marilyn Minter, Paul McCarthy, Ai Weiwei and street artist Roa. The company was launched to support Skateistan, a non-government organisation founded by Belgian entrepreneur and gallerist Charles-Antoine Bodson. With an aim to help impoverished youth through the means of art education and skateboarding through projects in Afghanistan, Cambodia and South Africa, the venture uses the proceeds from artwork sales to fund charitable projects. The Skateroom's latest collection of limited edition works comes in shape of Andy Warhol Skateboard decks, following their incredibly successful campaign with Paul McCarthy, which raised $250,000 for Skateistan's new skate school in Johannesburg, opening this summer.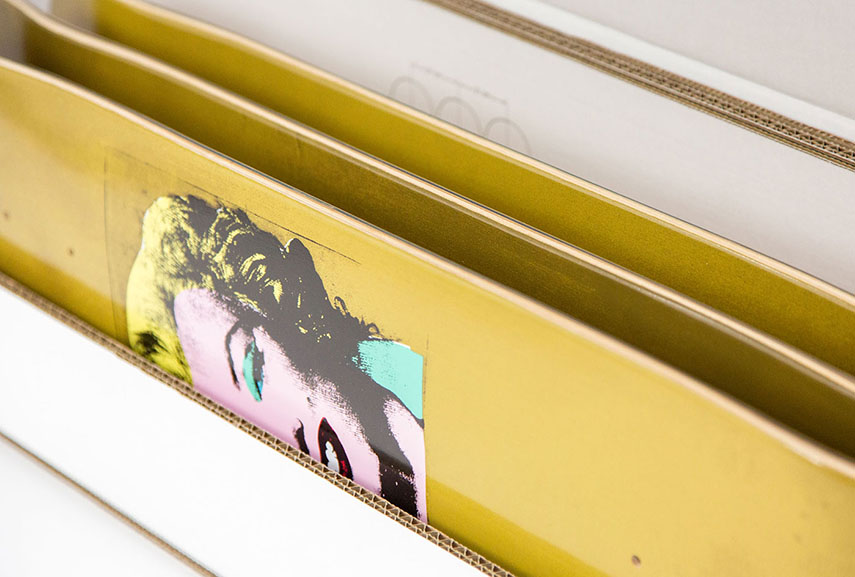 The Andy Warhol Skateboard Decks
Featuring the imagery of Colored Campbell's Soup Cans and Gold Marilyn, the new Andy Warhol skateboard decks mark the beginning of a promising two-year collaboration with the Beyeler Foundation, which was launched at this year's Art Basel and will culminate at the fair's next year edition, with an exclusive surprise for the visitors. The charitable nature of The Skateroom's projects resonated with the Andy Warhol Foundation as well, as the legendary Pop artist believed that change in the world comes from a change within oneself. "The Skateroom understands the relevance of contemporary art on skate culture. We were also impressed by The Skateroom's desire and ability to execute unique Warhol decks that embody and embrace the artist's non-conformist spirit. Lastly, as a non-profit organisation ourselves, The Skateroom's embrace of Skateistan helped us understand that some of our world views were aligned," said Michael Hermann, the Andy Warhol Foundation's director of licensing. All of the Andy Warhol skateboard decks that were on view during Art Basel are available for purchase on The Skateroom's website.
Do you like these decks? Join the conversation over on our Facebook page!
All images used for illustrative purposes only.