No artist has contributed to the collapse of boundaries between high and low culture as much as Andy Warhol did. Understanding America's contradictory impulses and the growing power of images in contemporary life, he embraced avant-garde logic, the mass media and consumerism to create original art that profoundly influenced how we see and think about the world now.
Critics have traditionally seen Warhol's career as going into decline after he was shot by Valerie Solanas in 1968, for which reason his works from the 1970s and 1980s remain far less known. However, this is when the artist entered a period of intense experimentation that expanded upon his previous work.
Zeit Contemporary Art is now devoting an online viewing room to this often overlooked yet crucial period in Andy Warhol's oeuvre.
Warhol in the 1970s and 1980s
Andy Warhol's late ventures make up an important part of his legacy as they prefigure the diverse interests, activities and interventions that occupy artists today. During what proved to be the most prolific and mature part of his career, the artist returned to hand-painted images and renewed his visual vocabulary, breaking new boundaries while reflecting on his early contributions to Pop art.
"The 70s were sort of quiet… I think the 80s are going to be more exciting… In the 70s, nothing really different happened in art," Warhol said in an interview to Art News in 1980.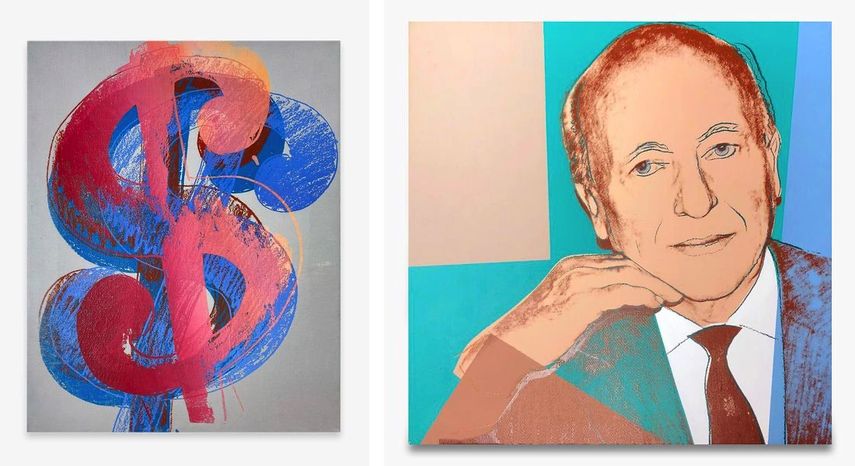 Bodies of Work on View
Focusing on four persistent themes - symbols of power, portraiture, abstraction and advertisements, the online viewing room starts chronologically in 1977 with the series Hammer & Sickle continuing to bodies of work such as The Dollar Signs from 1982, ending with the Camouflage series that began in 1987. The body of work from this period includes abstractions, portraits, re-interpretations of the history of art, and new iconic images.
The artist continued to draw from Pop and celebrity culture, but providing his work with a more nebulous quality as his symbols drifted between subject and object. The works from this period are characterized by more brushstroke qualities and a rejuvenating shift in color palette, including more citrus and pastel tones.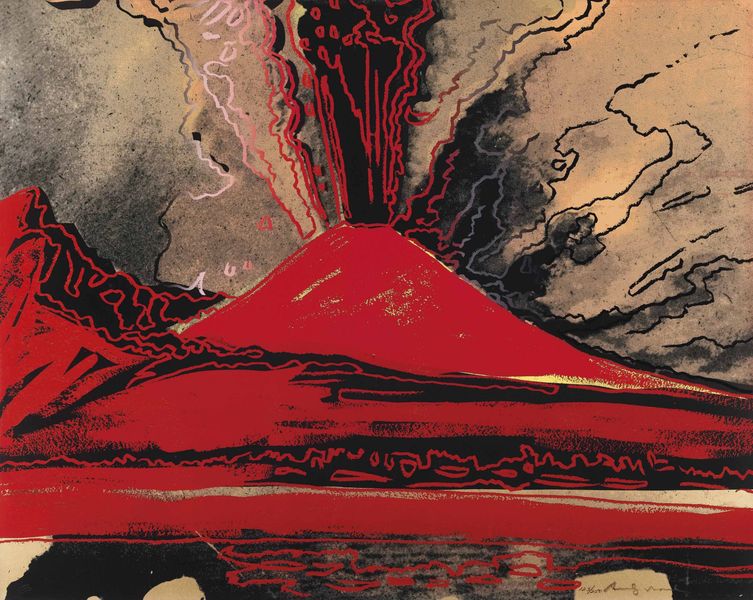 Andy Warhol: The Last Decade at Zeit Contemporary Art
This period of radical experimentation, discoveries and collaborations opened novel paths that have become crucial to our understanding of contemporary art today.
Zeit Contemporary Art's viewing room of Andy Warhol: The Last Decade will be on view until July 15th, 2020.
Featured image: Thomas Hoepker - Double exposure of Andy Warhol in his 22 Factory 22 at Union Square. Manhattan. New York City. USA, 1981. © Thomas Hoepker, Magnum Photos. All images courtesy Zeit Contemporary Art.