Krause Gallery has been devoted to the promotion of emerging and established contemporary artists, from the cultural spaces which span from local to international contexts. This summer, the gallery organized another edition of their Emerging To Established exhibition (read more in our article Emerging To Established II), confirming their devotion to goals set ten years ago. More recently, we had the opportunity to enjoy a unique body of work by Korean artist Sangsik Hong (read more in our article Suck). Now, Krause Gallery is featuring an investigation within the grand world of pop culture…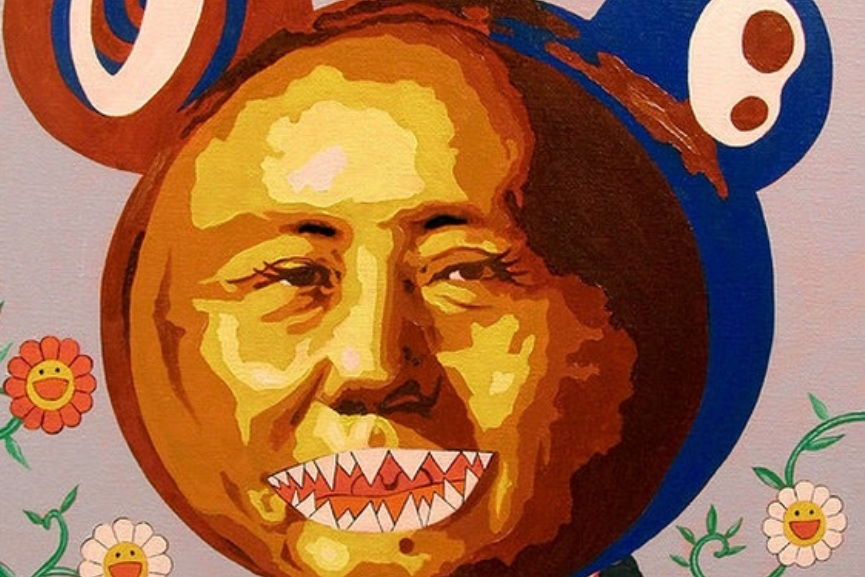 The Art of Notre Chauvet
Brothers Jo and Graeme form an extraordinary artistic duo whose aesthetics resides somewhere between popular culture incentives and influences of Pop Art (read more in our article Introducing Notre Chauvet). The pseudonym translates into "our Chauvet," conveying the meaning of the caves known as Chauvet in the South of France where the earliest and best preserved figurative paintings in the world have been found. Through the meaning of the name, the artistic duo wishes to point out the significance of creative practices in contemporary art – everyone can be a contributor and everyone can participate. The brothers have been exhibiting in various gallery spaces across Australia and United States. The skillful articulation of fine art and urban art is executed in a mesmerizing mixture of characters and concepts…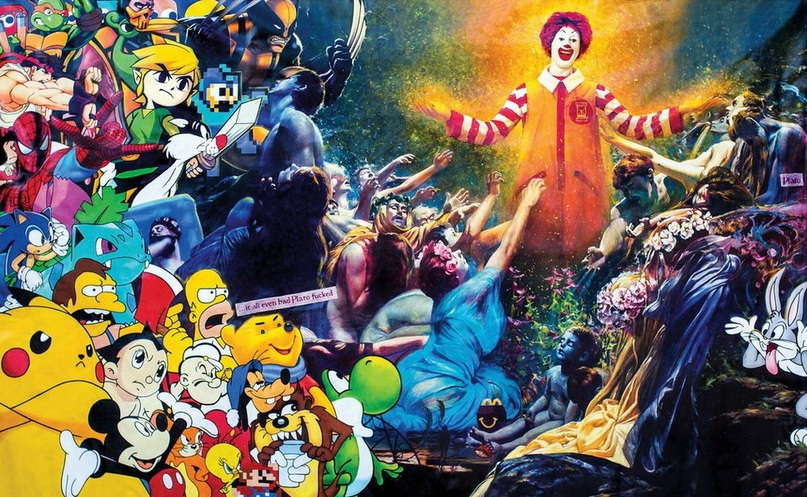 The Art of Angelo Volpe
Angelo Volpe is an artist from Italy (check out 10 Italian Urban Artists) with a graphic design and painting educational background from universities in Naples. After finishing his studies, the artist worked as an assistant to famous international artists such as David Tremlett, Sol LeWitt and Thomas Hirschhorn. Also, Volpe was a participant of the 54th International Exhibition of the Venice Biennale. The artist's practice explores the postmodern dilemmas of Western societies. The particular aesthetics of the artist invites the viewer to ponder on the different discourses which are constantly emerging on the surface of globalized societies. Thus, the result of the artist's work transpires into a unique and recognizable style.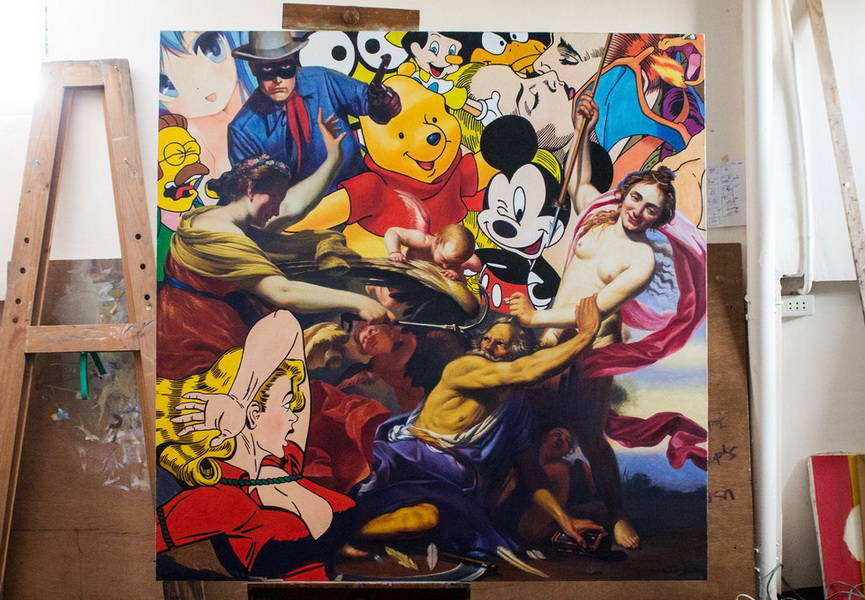 No Pun Intended
No Pun Intended is a duo exhibition by Angelo Volpe and Notre Chauvet artistic duo. The artists take upon a role of commentators of the contemporary world through critique of consumerism, celebrity culture and pop art discourses. What is most interesting, the entire bodies of work, which are to be featured at Krause Gallery, are a unique mirror of the Western culture and its never-ending thirst for entertainment, false idols, brands and so on… In the period between November 13th and December 6th 2014, be part of an exploration of popular culture and all of its secrets…
If you are in NYC, be sure to check out No Pun Intended. In the meantime, stay informed about interesting exhibitions and other contemporary and urban art events by customizing your profile – sign up for My Widewalls!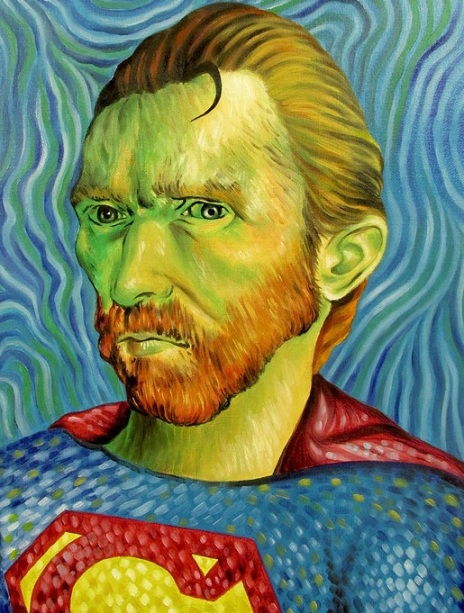 Featured image: Angelo Volpe, Figlio di Put...in (segment)