When it comes to pain and suffering, where are the limits of the body? How much of terrible torment can a human's body endure? Many artists have examined these questions, particularly performance and conceptual artists, while Marina Abramovic probably pushed the limits of art practice where an artist exposes his/her body to pain. In her Rhythm 0 performance from 1974, Abramovic left 72 objects on a table in a Naples-based gallery, with a clear statement that she would stand motionless for six hours, while the public can use these objects as they desire. Among the objects were scalpel, nails, a metal bar and a gun loaded with one bullet. Apart from signs of serious aggression that were visible on artist's body after the performance, Abramovic actually managed to show the limits of the relationship between performer and audience (this is only one interpretation of the performance though). This is an example of the use of a human's body in art practice. In this article, we are focusing on animals and the use of animals in art practice. The use of animals in art practice raises some important moral questions, and is a subject to big controversies.
Respecting Animal Rights in Art?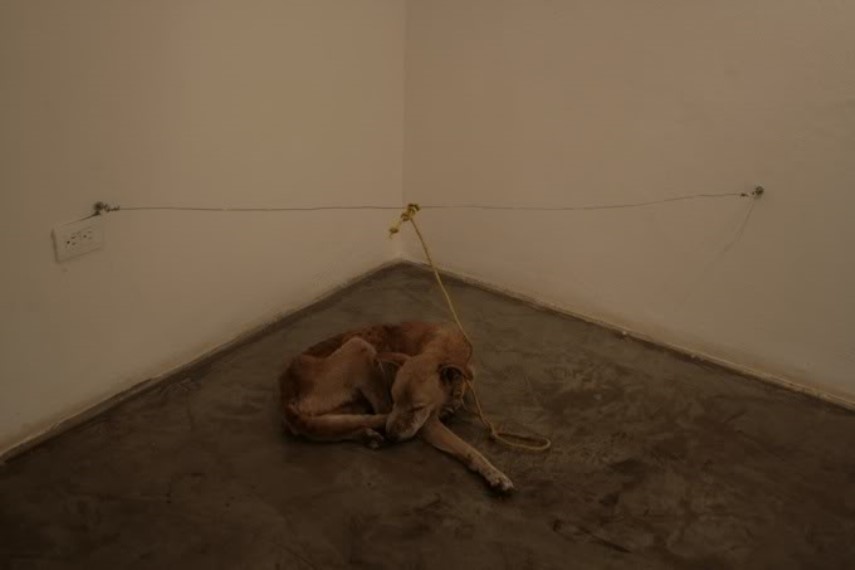 The Use of Animals in Art Practice
We could list countless examples of the use of animals in art practice – examples where animals served as models for paintings, sculptures or photographs. However, within conceptual art movement and performance art, animals often served as an "object" of art practice, rather than subject. This practice has provoked a huge outrage among animal rights activists, but among wider public as well. Let's give some examples. In 2008, Costa Rican artist Guillermo Vargas tied up a stray dog in a gallery in Costa Rica, leaving the animal starve to death while gallery visitors watched. Damien Hirst provoked furious reactions from animal rights group in 2012, when he created an installation called In and Out of Love, at Tate Modern, as part of a retrospective that involved insect-inspired creations. There wouldn't be any controversies about this installation had it not been revealed that the show resulted in the total death toll of over 9,000 butterflies. These are only some of examples of the use of animals in art practice that provoked public outrage.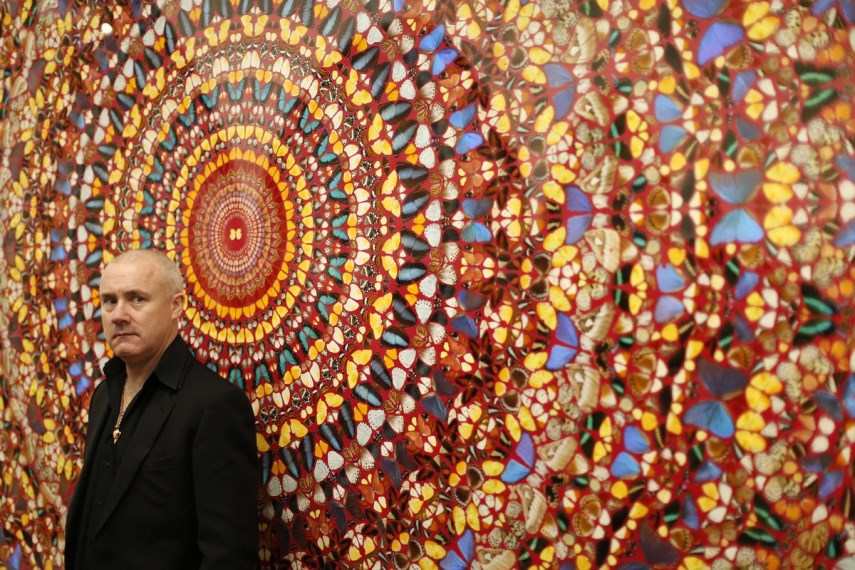 What's the Limit? Is Everything Possible in the Name of Art?
The performance of the Costa Rican artist Vargas, where a dog died in a gallery, also carried a strong social and political message. Why didn't the visitors react? Why did they leave the dog to starve to death? The artist's aim was probably to show the ignorance of "ordinary citizens" in relation with suffering of stray animals (and homeless people as well). Still, one may pose a question: Are there other means in art practice to deliver such a message? The example of Marina Abramovic shows there are alternatives. When it comes to performance art, there is no need to let other beings (including animals) to suffer in order to conduct a brilliant performance piece. The virtue of a painter is not to be found in a landscape he/she paints, but in his/her talent. Similarly, the virtue of a performance artist should be found in his/her willingness to endure – but without harming other people or animals.
Animals Rights Art : Animals in Art Practice - An Ethical Question
To torture an animal in art practice is something that raises deeply ethical questions – that means it depends on person's values. However, it also has legal implications, since many countries strictly prohibit the torture of animals. And the freedom of artistic expression cannot be an excuse for this practice. We mentioned some examples where animals really suffered as a result of an art practice. However, many artists are dedicated in raising awareness on animals' rights. Jonathan Horowitz' exhibition Go Vegan! at a former New York meat-packing plant, LaFrieda Meats, aimed to normalize the idea of meat-free living. Banksy's Sirens of the Lambs project aimed to highlight the issue of animals being farmed for their meat. And we could continue with this list. The point is that not everything is acceptable in the name of art. It may sound harsh, however animals have rights. Finally, science proves that some animals can make art as well. We should think about that.
Featured Image: Daniel Horowitz's Go Vegan! Campaign (courtesy of dazedigital.com)
All Images used for illustrative purposes only.