The relationship between man and animal is as long as our own history. We have existed and interacted for millenniums, and though we have evolved, we still revere these creatures as more than simple or brutal entities. Throughout time and civilizations, animals were associated with different attributes and representations, denoting Gods themselves and an array of qualities. Naturally, man related to many of these properties, trying to find their strengths and weaknesses in himself, as well as portraying the understanding we have with each other onto animals. Thus were many portrayals of powerful hybrid beings created, acting as symbols for virtues like loyalty, wisdom, and generosity. Displaying our perception of them and connections that were created, Abend Gallery presents the works of more than twenty artists in a group exhibition in Denver called Animalia.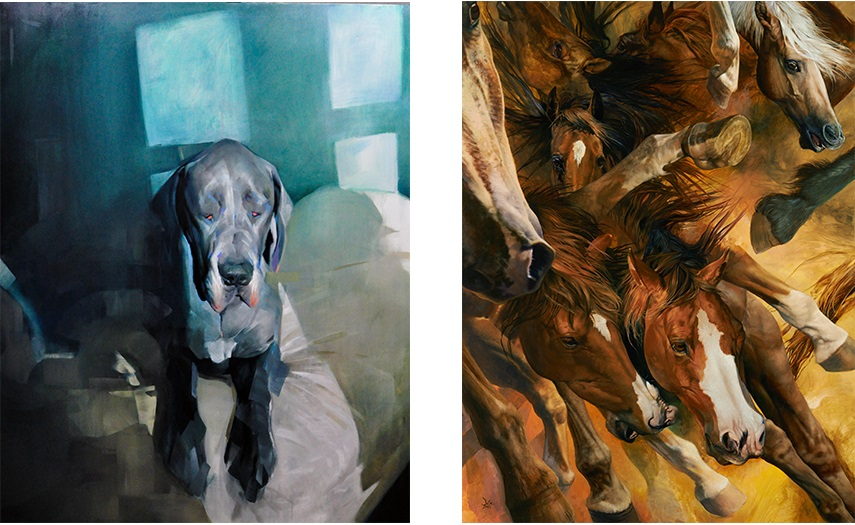 An Ageless Motif
The invaluable bond we have with animals has left an evident mark on art and its history. Through time they appeared in sculptures, paintings and prints, and some of the first forms of art are those depicting animals, as Stone Age men decorated their caves with the images of the animals that they hunted for food. Without a true ability to communicate with them the animals have remained mysterious and unobtainable beings, relating them to Gods in ancient Egypt, bonds with man's natural environment in tribal art, and a myriad of symbols in later history. The one thing that hasn't changed is the fascination that man has with animals and the variety and number of depictions in art history comply with that notion. With the powerful influence they have on us, it is unlikely that this ageless motif will wither away in the realm of art.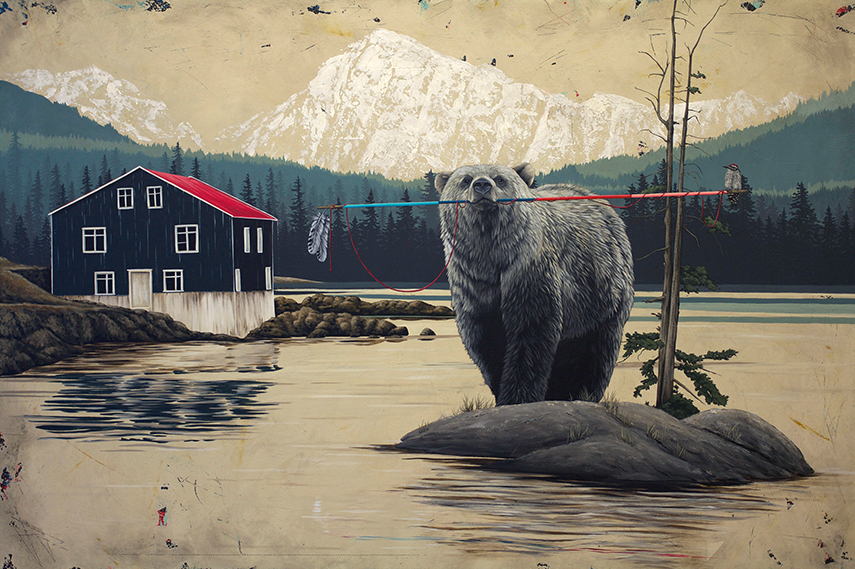 Mystery and Beauty on View
Offering a glimpse into the world of animals in art, twenty four artists portray animals, humans and their mysterious relationship in an abundance of styles and perspectives. The artists come from various backgrounds and locations, offering different views and representations of the subject with an astonishing sense for the details, distinguishing various characteristics and capturing the essence and physicality of the animals on view. Investigating many aspects and symbolism, the artists place the animals in different settings and environments: from the hyper-real painting of Teresa Elliot to the hilarious pieces of Henry Schreiber, from natural settings to imaginary apocalyptic scenes of Brian Mashburn; realistic representations of Julie Bell to abstract angle of Benjamin Björklund, there truly is something for everyone in this exhibition.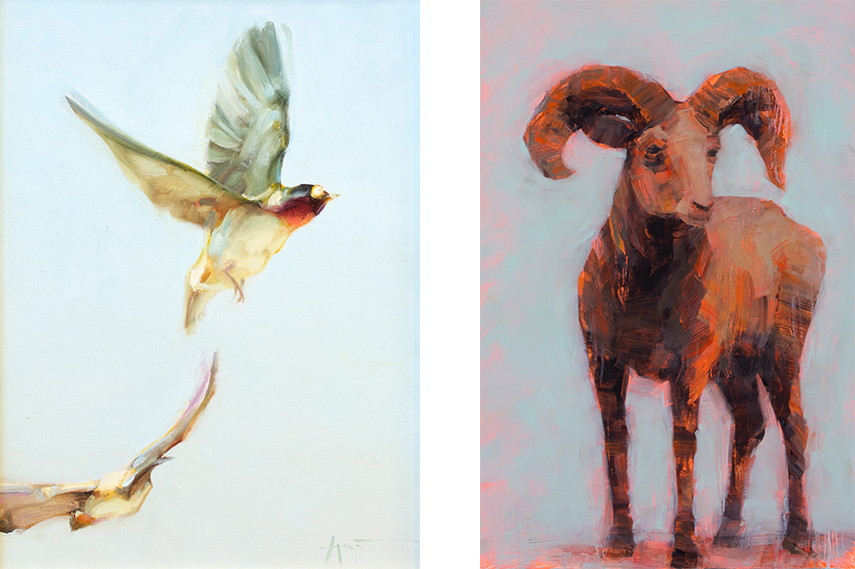 Animalia Group Exhibition at Abend Gallery in Denver
The subject of animals, their endless symbols and relatable qualities continue to inspire artists and easily form a connection with and captivate viewers. With a keen eye for details and a number of styles and techniques, the group of artists involved in the exhibition manages to emanate their individual personalities off the canvas and invoke visual pleasures. The group exhibition fittingly named Animalia displays works of various artists from around the world, exploring the ways in which we engage with animals in art. Opening the season of 2016 at Abend Gallery in Denver, the exhibition will start on January 29 and last until March 5, 2016.
Featured images: Julie Bell - Phoenix (detail); Julie Bell - Tiger Shadows (detail); Dana Hawk - Party Animal (detail); Brian Mashburn - Plains Bison; Angie Renfro - Bear (detail); Lani Vlaanderen - Canyon Run (detail). Images courtesy of Abend Gallery.