For decades, sculptors were interested in reshaping, deconstructing or translating the form by focusing on the sculptural qualities such as volume and space. However, such an understanding of the medium started changing with the artists practicing what is described as the sculpture in the extended field throughout the 1970s and 1980s. The UK sculptor who launched his career by extending those concepts, while remaining focused on the material aspect of sculpture, is Anish Kapoor.
Best known for his outstanding in-situ interventions such as Descent Into Limbo and Descension; large-scale red environments and peculiar objects, Kapoor developed a cohesive body of work aimed to explore the notion of matter and non-matter with the specific focus on the void, as well as the contained and the infinite, and the formal and metaphoric interplay between light and darkness.
The upcoming survey at Houghton Hall in Norfolk, UK, will revisit his fascinating practice with twenty-one sculptures, a selection of drawings and smaller works that the artist made in the last forty years.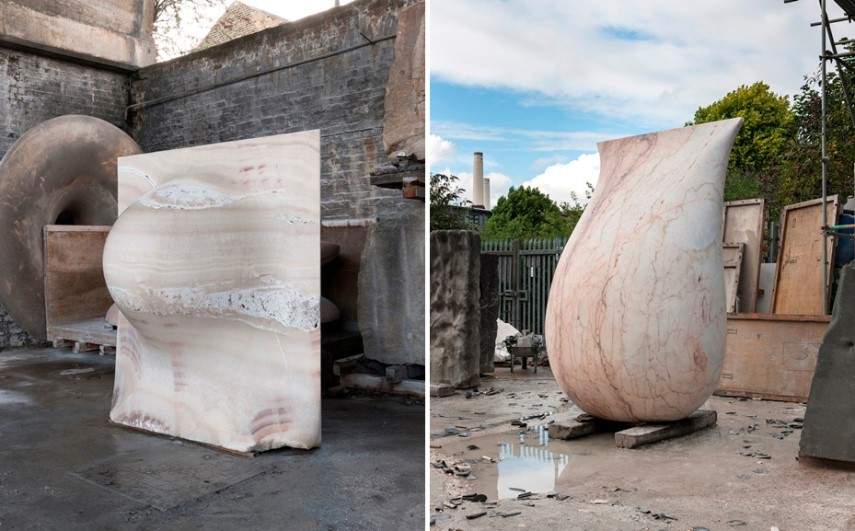 The Kapoor Survey
Houghton Hall is a lavish mansion built in around 1722 by Great Britain's first Prime Minister, Sir Robert Walpole. This gem of Palladian architecture was designed by the leading architects at the time, Colen Campbell and James Gibbs. At the end of the 18th century, the Houghton Estate was passed to the Cholmondeley family and ever since it functioned as their family home; however, in 1976 the house and award-winning gardens became open to the public.
For this occasion, the works by Anish Kapoor will be arranged to challenge the classical architecture of the house whilst responding to Houghton's history.
The owner of Houghton, Lord Cholmondeley, expressed his excitement with the upcoming exhibition:
Anish Kapoor is a magician. His elegant reflective pieces throwback the world in mysterious ways. We are proud to have the opportunity to present an important group of Anish Kapoor's work at Houghton, both inside the house and in the gardens and grounds.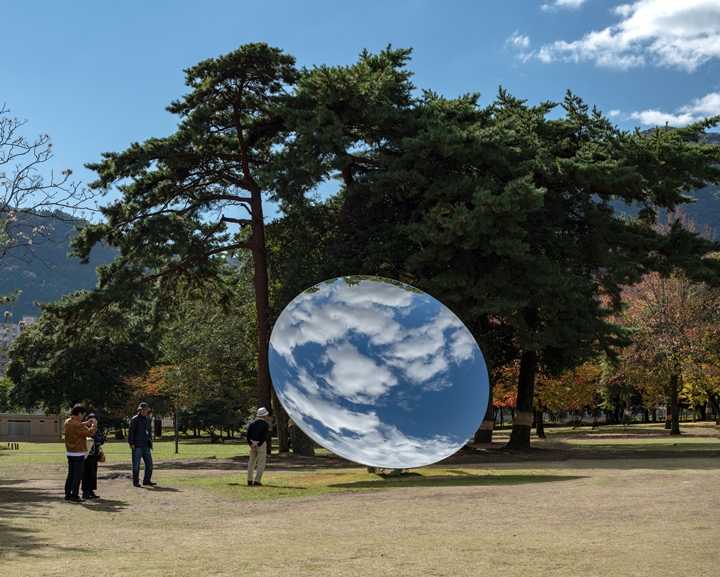 The Works
The curator of the Houghton survey, Mario Codognato, decided to display a selection of Kapoor's well-known works in mirror and stone, including the celebrated Sky Mirror (2018), a five-meter diameter mirror made of stainless steel that reflects the space around it, as well as a series of carved marble sculptures produced in a period between 2001 and 2003 that will be installed across the grounds.
Some works will be shown throughout the house, including a series of sandstone sculptures.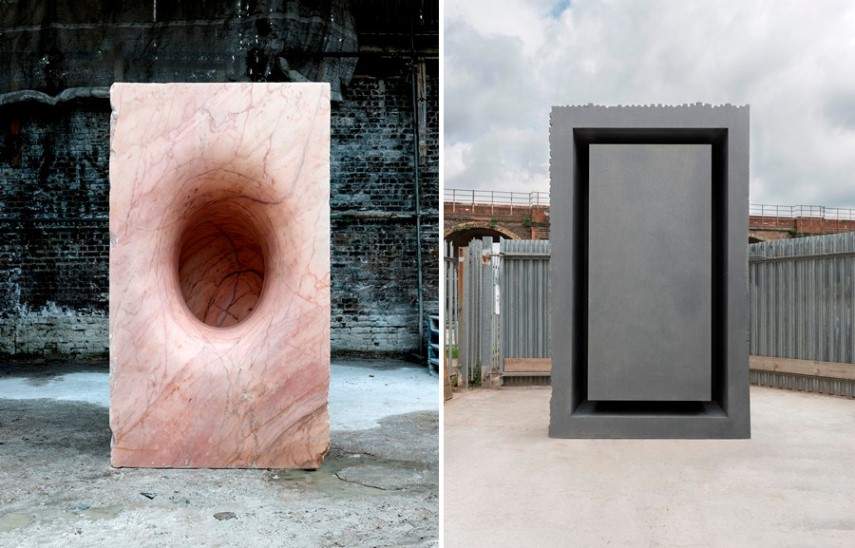 Anish Kapoor at Houghton Hall
The upcoming exhibition is supported by the Lisson Gallery and will present Kapoor's work in an unconventional exhibition space saturated with history.
Anish Kapoor will be on display at Houghton Hall in Norfolk from 12 July until 1 November 2020.
Featured image: Anish Kapoor - Mollis, 2003. Marble, 95 x 300 x 161 cm. Photograph: Dave Morgan. Copyright: Anish Kapoor, All rights reserved, 2020. All images courtesy Houghton Hall.