Internationally acclaimed artist Anish Kapoor has returned to Italy this summer with his new Descension whirlpool piece and an exhibition at Galleria Continua. While his retrospective exhibition is on view through November at Château de Versailles in France raising much controversy over certain pieces and attracting a proportional number of visitors intrigued by his works, the citizens of Italy are also given a unique opportunity to celebrate and enjoy the art of Anish Kapoor. The exhibition will be on view through the first week of September at the former cinema and theater space of Galleria Continua in San Gimignano.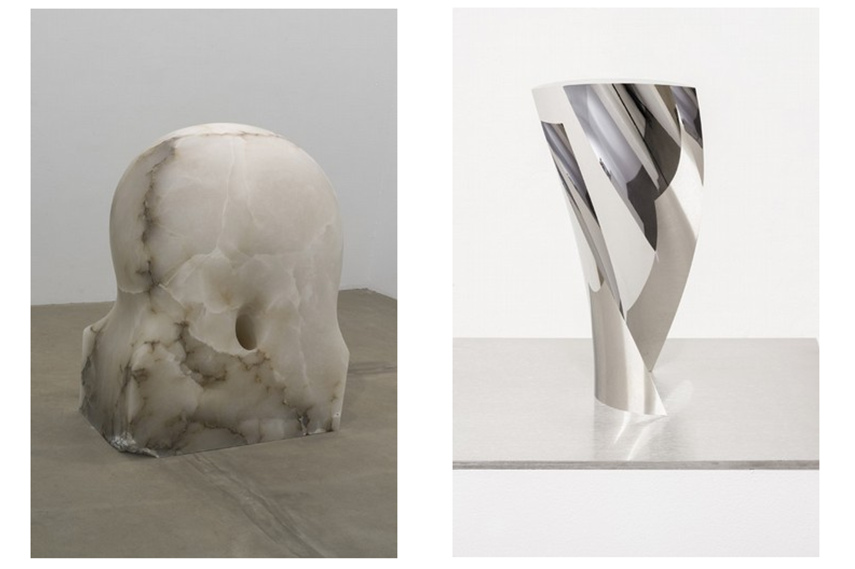 Anish Kapoor the Master of Sculpture
Is there anything we can say about Anish Kapoor that you already don't know? This Indian-born artist, throughout his long lasting career has changed the way we think about art, space and matter through his astonishing series of sculptures and installations which move beyond the boundaries of physical space "dragging" the observers into metaphysical and transcendental depths of universal meanings. As an artist, he has been exploring the concept of void in the past. The myth of the cave and its symbolic potency is what captivates the imagination and creativity of Anish Kapoor in his artistic search of answers to universal questions about Being through his monumental oeuvre and modernist aesthetic. The Descension exhibition continues this line of his work and it is one of the highlights of his recent artistic practice.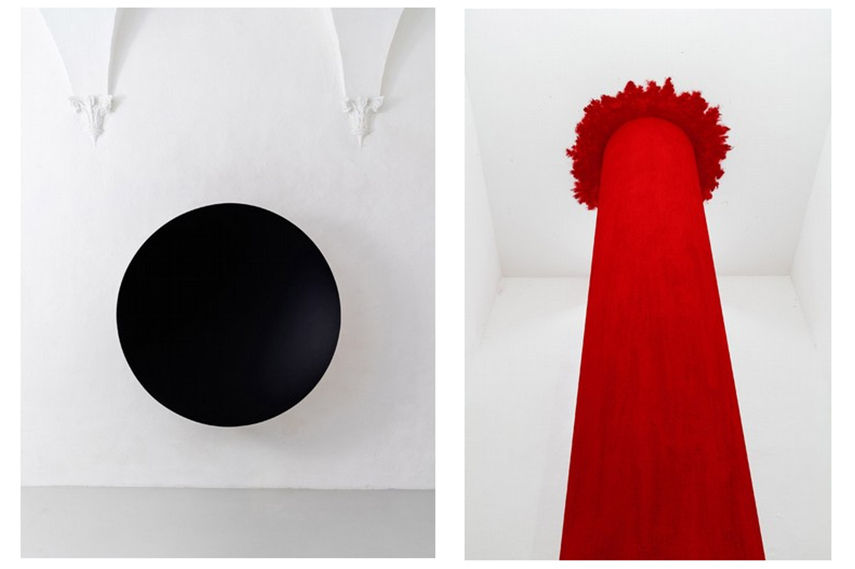 Anish Kapoor Exhibition in Italy
The exhibition features some recent and some older pieces made by Anish Kapoor in his recognizable style. On display are his sculptures in alabaster and stainless steel along with his fiberglass works. Of course, the central piece is his Descension installation from which the exhibition received its title. Descension, a swirling water piece can be seen as a continuation of Kapoor's previous Descent into Limbo structure from 1992, with the same power to hypnotize spectators and capture their attention by drawing them into the depths of his artistic vision beyond their regular notions of perception and in some deeper corners of their collective memory.
Anish Kapoor Talks About Descension at Galleria Continua
Descension at Galleria Continua
So if you're planning your vacation in Italy this summer and you are an admirer of Anish Kapoor's work then Galleria Continua in San Gimignano is a definite choice for your itinerary. The exhibition will be on view until 5th September, 2015. And if Descension isn't enough for you, and you want some more of that unique artistic experience that only Kapoor can give you, then France is not far and you might want to consider extending your journey through Europe and continuing your artistic quest at Anish Kapoor retrospective at Versailles.
For more news about the art events to follow this summer sign up for MyWidewalls for FREE!
Featured images:
Anish Kapoor – Descension, 2015. Steel, water, motor - 500 x 500 cm
Anish Kapoor - Untitled,1993-2015. Fibreglass and pigment - 450 x 700 x 280 cm
All images and the video courtesy of Galleria Continua